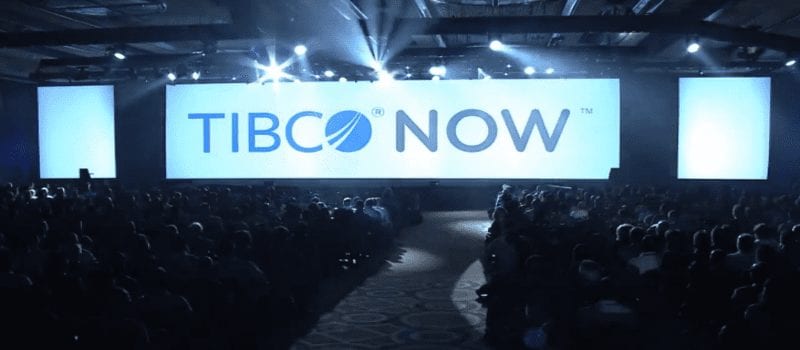 TIBCO made several major announcements recently at its annual user conference, TIBCO NOW, hosted in Las Vegas. The company unveiled a host of new developments in its analytics offerings, including new data wrangling capabilities inside its Spotfire solution, new code-free Operational Intelligence dashboards in LIveView Web, a new user-inspired developer community and component exchange, and a new Accelerator package for Apache Spark and the Internet of Things. These feature enhancements come on the heels of multiple industry awards, signifying the company's commitment to helping their customers transform into data-driven enterprises.
TIBCO's SVP and General Manager of Analytics Engineering adds about the announcements: "Some in the industry would lead you to believe that computers are going to replace people. We think that's dead wrong. Computers should serve to augment human experience and intellect. We focus our industry-leading visual, advanced, embedded and, streaming analytics solutions on delivering a pragmatic approach to cognitive computing, which we achieve by combining enhanced intelligence features with algorithmic automation capabilities. This combination encapsulates the essence of our Fast Data analytics platform—it balances human insight with intelligent technologies for superior productivity and a competitive advantage in end users' respective markets."
Major announcements made by TIBCO at TIBCO now include:
New accelerator for Apache Spark and the Internet of Things: TIBCO's open-source, BSD-licensed accelerator package cuts development time for deploying analytics solutions with Apache Spark from months to days and includes five subsystems. The enhancement is available to all current customers immediately.
New built-in data wrangling and preparation inside Spotfire's enterprise architecture: Spotfire now includes self-service data preparation, management, and utilization functionality to further extend the platform's analytics capabilities, providing a code-free interface for business users, data stewards and analytics leaders.
Code-free operational intelligence with LiveView: LiveView Web 1.1 is a code-free HTML5 operational intelligence dashboard development platform for use within TIBCO Live Datamart, which includes connectivity to the tool's fast data catalog. The platform's continues query processor allows applications to query streaming data into the future.
New business app developer community and component exchange: TIBCO has launched a new developer comminuty for sharing end-user-driven technical expertise, insights and articles. TIBCO's new Component Exchange and Marketplace Network also include a free app store for components and products that are based on TIBCO products.
To learn more or read TIBCO's full press release, click here.