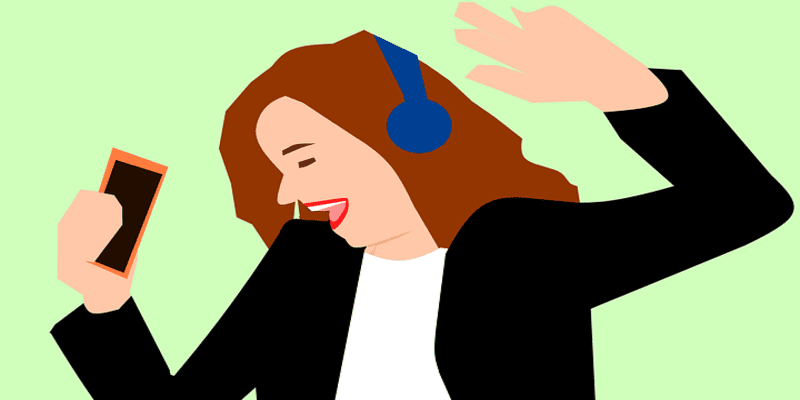 Over the last few years, podcasts have grown from a fringe media to one of the most popular ways to get news and information. Data science and analytics podcasts haven't exactly been the driving force behind the explosion in podcast popularity — after all, there's no Serial for big data. For those in the know, or those who need to know, BI and data analytics podcasts can be an excellent resource.
In this light, our editors have compiled a list of our 12 favorite data science and analytics podcasts, listed below in no particular order. To keep up with the latest news, trends, best practices, and to hear from the top minds in the industry, we highly recommend giving these a listen.
This is by no means a complete list, and if we've missed any needles in the haystack, let us know!
The Data Skeptic is a once-weekly series hosted by Kyle Polich and Linh Da Tran. It features interviews and discussion of topics related to data science, statistics, machine learning, and artificial intelligence. Data Skeptic also has an accompanying blog with extended material, as well as longer segments with researchers and practitioners.
Hosted by Michael Helbling, Tim Wilson, and Moe Kiss, The Digital Analytics Power Hour aims to capture the essence of the post-conference open bar in the hotel lobby, where, according to the trio, the best and most informative conversations actually take place. If you enjoy a side of personality with your data and analytics jargon, this is the party for you.
Presented by the folks at O'Reilly Media, this podcast explores the opportunities and techniques driving the big data, data science, and artificial intelligence fields. Recorded bi-weekly, each episode features analysis and a high-profile interview that highlights the people applying these technologies in real-world situations.
Featuring perhaps the snazziest website of any podcast we've ever seen, Partially Derivative is a podcast about data science hosted by Chris Albon, Jonathon Morgan, and Vidya Spandana. This podcast is currently on hiatus, but it remains on this list as a result of the high-quality information included in the episodes.
Present Beyond Measure is a twice-monthly podcast located at the intersection of analytics, data visualization, and digital analytics. Hosted by Lea Pica, this series features interviews with respected names in analytics, data viz, and presentation experts in the field. Present Beyond Measure has made many "top-pick" lists for data and analytics podcasts.
Presented by InsightSquared and hosted by Cara Hogan, this series focuses on SaaS analytics and stories about how business professionals are using data to grow their businesses. Hogan interviews thought leaders, sales experts and data analysts to understand the processes by which their success comes.
Linear Digressions is a podcast about machine learning and data science. Recorded on a weekly basis, the series dives deep into the world of data and analytics pertaining to real-world and business applications. Their New Year's episode entitled Statistics of Beer is a must-listen. The podcast is hosted by Ben Jaffe and Katie Malone.
This series is hosted by the Jon Schwabish, an economist, data visualization and presentation skills specialist, as well as founder of PolicyViz. PolicyViz is a resource that helps business professionals do a better job processing, analyzing, sharing, and presenting data. The podcast features tutorials, best practices, and some of the most prominent leaders in the fields of data visualization and presentation skills.
Hosted by data viz experts Enrico Bertini and Moritz Stefaner, Data Stories features discussions about the latest developments in data analytics, visualization, and related topics. The series is recorded bi-weekly, and full transcripts for each episode are made available on the podcast's website.
Presented by IBM (maybe you've heard of them), Big Data & Analytics Hub podcasts provide the latest thinking on big data, analytics, and their implications for the enterprise from a range of experts spanning many industries. If a more buttoned-up, professional podcast is more up your alley, this may be the one for you. It's recorded once-per-week.
Presented by Numetric, a full-stack business data analytics provider, this series guests from business, government, public sector, private sector, and key executives from some of the biggest brands in the world. Recorded weekly, the topics covered in this podcast are relevant to business leaders and data professionals in many verticals.
This series is hosted by Wayne Eckerson of the Eckerson Group, a research and consulting firm focused on serving the needs of BI and analytics leaders in Fortune 200 organizations around the globe. Each episode features trends, best practices, insight into the technologies driving the industry forward, and some of the top minds in the field.