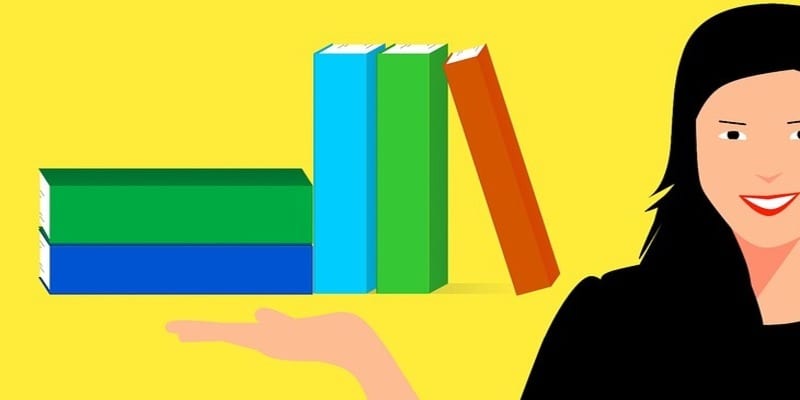 There are loads of free resources available online (such as Solutions Review's buyer's guides and best practices), and those are great, but sometimes it's best to do things the old fashioned way. There are few resources that can match the in-depth, comprehensive detail of a good book.
Solutions Review has done the research for you, having reviewed many of these books. We've carefully selected the top business intelligence books based on relevance, popularity, ratings, publish date, and ability to add business value. Each book listed has a minimum of 10 Amazon user reviews and a rating of 3.0 or better.
Below you will find a library of books from recognized leaders, experts, and technology professionals in the field. From advanced analytics to data visualization, these publications have something to offer even the most tenured data worker.
Successful Business Intelligence, Second Edition: Unlock the Value of BI & Big Data
"Expanded to cover the latest advances in business intelligence such as big data, cloud, mobile, visual data discovery, and in-memory computing, this fully updated bestseller by BI guru Cindi Howson provides cutting-edge techniques to exploit BI for maximum value. Successful Business Intelligence: Unlock the Value of BI & Big Data, Second Edition describes best practices for an effective BI strategy. Exclusive industry survey data and real-world case studies from Medtronic, Macy's, 1-800 CONTACTS, The Dow Chemical Company, Netflix, Constant Contact, and other companies show successful BI initiatives in action."
Business Intelligence For Dummies
"You're intelligent, right? So you've already figured out that Business Intelligence can be pretty valuable in making the right decisions about your business. But you've heard at least a dozen definitions of what it is, and heard of at least that many BI tools. Where do you start? Business Intelligence For Dummies makes BI understandable! It takes you step by step through the technologies and the alphabet soup, so you can choose the right technology and implement a successful BI environment. You'll see how the applications and technologies work together to access, analyze, and present data that you can use to make better decisions about your products, customers, competitors, and more."
Business Intelligence Guidebook: From Data Integration to Analytics

"Between the high-level concepts of business intelligence and the nitty-gritty instructions for using vendors' tools lies the essential, yet poorly-understood layer of architecture, design and process. Without this knowledge, Big Data is belittled – projects flounder, are late and go over budget. Business Intelligence Guidebook: From Data Integration to Analytics shines a bright light on an often neglected topic, arming you with the knowledge you need to design rock-solid business intelligence and data integration processes. Practicing consultant and adjunct BI professor Rick Sherman takes the guesswork out of creating systems that are cost-effective, reusable and essential for transforming raw data into valuable information for business decision-makers."
Hyper: Changing the way you think about, plan, and execute business intelligence for real results, real fast!
"Hyper is the essential quick-read guide for busy business and IT professionals struggling to make BI work. Packed with pragmatic advice, proven methods, and real-world tools, this book provides straight talk on how to finally deliver BI in a hyper-responsive, hyper-agile, and hyper-flexible way. Inside you will discover ways to overcome the 4 primary challenges associated with BI planning and execution, methods to create, validate, and communicate requirements that accelerate decision-making, and how to deliver quick wins that drive end-user adoption and long-lasting solutions."
Delivering Business Intelligence with Microsoft SQL Server 2016, Fourth Edition
"Drive better, faster, more informed decision making across your organization using the expert tips and best practices featured in this hands-on guide. Delivering Business Intelligence with Microsoft SQL Server 2016, Fourth Edition,shows, step-by-step, how to distribute high-performance, custom analytics to users enterprise-wide. Discover how to build BI Semantic Models, create data marts and OLAP cubes, write MDX and DAX scripts, and share insights using Microsoft client tools. The book includes coverage of self-service business intelligence with Power BI."
Storytelling with Data: A Data Visualization Guide for Business Professionals
"Storytelling with Data teaches you the fundamentals of data visualization and how to communicate effectively with data. You'll discover the power of storytelling and the way to make data a pivotal point in your story. The lessons in this illuminative text are grounded in theory, but made accessible through numerous real-world examples—ready for immediate application to your next graph or presentation. Together, the lessons in this book will help you turn your data into high impact visual stories that stick with your audience. Rid your world of ineffective graphs, one exploding 3D pie chart at a time. There is a story in your data—Storytelling with Data will give you the skills and power to tell it!"
Business Intelligence and Analytics: Systems for Decision Support (10th Edition)
"Decision Support and Business Intelligence Systems provides the only comprehensive, up-to-date guide to today's revolutionary management support system technologies, and showcases how they can be used for better decision-making. The 10th edition focuses on Business Intelligence (BI) and analytics for enterprise decision support in a more streamlined book. Ramesh Sharda is Director of the PhD in Business for Executives Program and Institute for Research in Information Systems (IRIS), ConocoPhillips Chair of Management of Technology, Dursun Delen is the Spears and Patterson Chairs in Business Analytics, Director of Research for the Center for Health Systems Innovation and Professor of Management Science and Information Systems in the Spears School of Business at Oklahoma State University."
Microsoft Business Intelligence Tools for Excel Analysts
"The distinction between departmental reporting done by business analysts with Excel and the enterprise reporting done by IT departments with SQL Server and SharePoint tools is more blurry now than ever before. With the introduction of robust new features like PowerPivot and Power View, it is essential for business analysts to get up to speed with big data tools that in the past have been reserved for IT professionals. Written by a team of Business Intelligence experts, Microsoft Business Intelligence Tools for Excel Analysts introduces business analysts to the rich toolset and reporting capabilities that can be leveraged to more effectively source and incorporate large datasets in their analytics while saving them time and simplifying the reporting process."
Business Intelligence Roadmap: The Complete Project Lifecycle for Decision-Support Applications
"Business Intelligence Roadmap is a visual guide to developing an effective business intelligence (BI) decision-support application. This book outlines a methodology that takes into account the complexity of developing applications in an integrated BI environment. The authors walk readers through every step of the process–from strategic planning to the selection of new technologies and the evaluation of application releases. The book also serves as a single-source guide to the best practices of BI projects. Business Intelligence Roadmap is a clear and comprehensive guide to negotiating the complexities inherent in the development of valuable business intelligence decision-support applications."
Learning Tableau 10 – Second Edition: Business Intelligence and data visualization that brings your business into focus
"We'll make sure you're well prepared to take full advantage of Tableau 10's new features. Whether you're an experienced data analyst that wants to explore 2016's new Tableau, or you're a beginner that wants to expand their skillset and bring a more professional and sharper approach to their organization, we've got you covered. Beginning with the fundamentals, such as data preparation, you'll soon learn how to build and customize your own data visualizations and dashboards, essential for high-level visibility and effective data storytelling. You'll also find out how to so trend analysis and forecasting using clustering and distribution models to inform your analytics."
The Kimball Group Reader: Relentlessly Practical Tools for Data Warehousing and Business Intelligence Remastered Collection
"The Kimball Group Reader, Remastered Collection is the essential reference for data warehouse and business intelligence design, packed with best practices, design tips, and valuable insight from industry pioneer Ralph Kimball and the Kimball Group. This Remastered Collection represents decades of expert advice and mentoring in data warehousing and business intelligence, and is the final work to be published by the Kimball Group. Organized for quick navigation and easy reference, this book contains nearly 20 years of experience on more than 300 topics, all fully up-to-date and expanded with 65 new articles. This Remastered Collection of The Kimball Group Reader represents their final body of knowledge, and is nothing less than a vital reference for anyone involved in the field."
Business Intelligence: The Savvy Manager's Guide (The Morgan Kaufmann Series on Business Intelligence)
"This book progresses through a logical sequence, starting with data model infrastructure, then data preparation, followed by data analysis, integration, knowledge discovery, and finally the actual use of discovered knowledge. The book contains a quick reference guide for business intelligence terminology. Business Intelligence is part of Morgan Kaufmann's Savvy Manager's Guide series. Business Intelligence describes the basic architectural components of a business intelligence environment, ranging from traditional topics such as business process modeling, data modeling, and more modern topics such as business rule systems, data profiling, information compliance and data quality, data warehousing, and data mining."
Business Intelligence in Plain Language: A practical guide to Data Mining and Business Analytics
"Business Intelligence in Plain Language is a systematic exploration of this complicated tool. I'll teach you about what it does, how it works, and most importantly how you can benefit from it. In this book you will learn about: Business Intelligence Data Mining Data Warehousing Data Discovery Big Data Outlier Detection Pattern Recognition Predictive Modeling Data Transformation and much more This book is your practical guide to understanding and implementing Business Intelligence."
Data Mining for Business Intelligence: Concepts, Techniques, and Applications in Microsoft Excel with XLMiner
"Incorporating a new focus on data visualization and time series forecasting, Data Mining for Business Intelligence, Second Edition continues to supply insightful, detailed guidance on fundamental data mining techniques. This new edition guides readers through the use of the Microsoft Office Excel add-in XLMiner for developing predictive models and techniques for describing and finding patterns in data. From clustering customers into market segments and finding the characteristics of frequent flyers to learning what items are purchased with other items, the authors use interesting, real-world examples to build a theoretical and practical understanding of key data mining methods, including classification, prediction, and affinity analysis as well as data reduction, exploration, and visualization."
Decision Support and Business Intelligence Systems (9th Edition)
"Decision Support and Business Intelligence Systems 9e provides the only comprehensive, up-to-date guide to today's revolutionary management support system technologies, and showcases how they can be used for better decision-making. The 9th edition focuses on Business Intelligence (BI) and analytics for enterprise decision support in a more streamlined book. Ideal for practicing managers interested in the foundations and applications of BI, group support systems (GSS), knowledge management, ES, data mining, intelligent agents, and other intelligent systems."
Power Pivot and Power BI: The Excel User's Guide to DAX, Power Query, Power BI & Power Pivot in Excel 2010-2016
"This book, printed in full-gorgeous color, gives you an overview of Power BI, Power Pivot and Power Query, and then dives into DAX formulas, the core capability of Power Pivot. Always from the perspective of the Excel audience. Written by the world's foremost Power BI bloggers and practitioners, the book's concepts and approach are introduced in a simple, step-by-step manner tailored to the learning style of Excel users everywhere. The "pattern-like" techniques and best practices contained in this book have been developed and refined over several years of onsite training with Excel users around the world, and the key lessons from those seminars costing thousands of dollars per day are now available to you, within the pages of this easy-to-follow guide."
Business Analytics for Managers: Taking Business Intelligence Beyond Reporting

"A vital blueprint for organizations that want to thrive in the competitive fray, Business Analytics for Managers presents a sustainable business analytics (BA) model focusing on the interaction of IT technology, strategy, business processes, and a broad spectrum of human competencies and organizational circumstances. Filled with examples and forward-thinking guidance from renowned BA leaders Gert Laursen and Jesper Thorlund, Business Analytics for Managers offers powerful techniques for making increasingly advanced use of information in order to survive any market conditions."
The Profit Impact of Business Intelligence
"The Profit Impact of Business Intelligence presents an A-to-Z approach for getting the most business intelligence (BI) from a company's data assets or data warehouse. The missing element was the business-centric focus explained in this book. It shows how you can achieve the promise of BI by connecting it to your organization's strategic goals, culture, and strengths while correcting your BI weaknesses. It provides a practical, process-oriented guide to achieve the full promise of BI; shows how world-class companies used BI to become leaders in their industries; helps senior business and IT executives understand the strategic impact of BI and how they can ensure a strong payoff from their BI investments; and identifies the most common mistakes organizations make in implementing BI."
Business Intelligence: Insight and Innovation beyond Analytics and Big Data
"Dr. Barry Devlin, one of the earliest proponents of data warehousing, goes back to basics to explore how the modern trinity of information, process and people must be reinvented and restructured to deliver the value, insight and innovation required by modern businesses. From here, he develops a series of novel architectural models that provide a new foundation for holistic information use across the entire business. From discovery to analysis and from decision making to action taking, he defines a fully integrated, closed-loop business environment. Covering every aspect of business analytics, big data, collaborative working and more, this book takes over where BI ends to deliver the definitive framework for information use in the coming years."
The Definitive Guide to DAX: Business intelligence with Microsoft Excel, SQL Server Analysis Services, and Power BI (Business Skills)
"This comprehensive and authoritative guide will teach you the DAX language for business intelligence, data modeling, and analytics. Leading Microsoft BI consultants Marco Russo and Alberto Ferrari help you master everything from table functions through advanced code and model optimization. You'll learn exactly what happens under the hood when you run a DAX expression, how DAX behaves differently from other languages, and how to use this knowledge to write fast, robust code. If you want to leverage all of DAX's remarkable power and flexibility, this no-compromise "deep dive" is exactly what you need."
Solutions Review participates in affiliate programs. We may make a small commission from products purchased through this resource.

Latest posts by Timothy King
(see all)