Top 30 Best Business Analytics Books You Should Read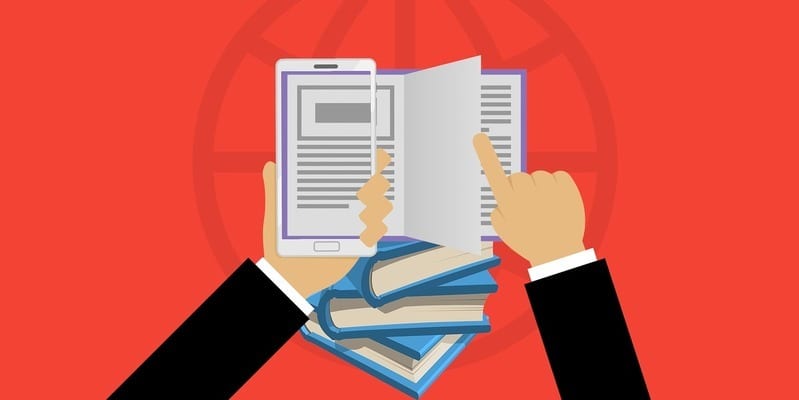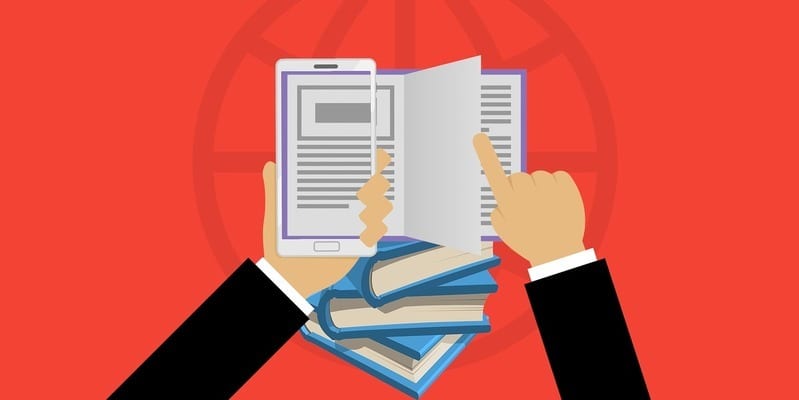 There are loads of free resources available online (such as Solutions Review's buyer's guides and best practices), and those are great, but sometimes it's best to do things the old fashioned way. There are few resources that can match the in-depth, comprehensive detail of a good book.
Solutions Review has done the research for you, having reviewed many of these books. We've carefully selected the top business analytics books based on relevance, popularity, ratings, publish date, and ability to add business value. Each book listed has a minimum of 10 Amazon user reviews and a rating of 3.0 or better.
Below you will find a library of books from recognized leaders, experts, and technology professionals in the field. From predictive analytics to data mining, these publications have something to offer even the most tenured data worker.
Data Analytics: The Ultimate Beginner's Guide to Data Analytics
"Multi-time best selling information technology and mathematics author, Edward Mize, presents the perfect data analytics guide for any beginner. With books and a blog that receives tens of thousands of readers monthly, Edward has compiled the most practical data analytics book for a beginner. Well-known and incredibly popular for his ability to teach hard topics in an easy-to-understand way, you won't have any issues learning (and implementing everything you learn). Learn how to use data analytics to improve efficiencies, accelerate growth, and increase sales (even if you know NOTHING)!"
Data Science for Business: What You Need to Know about Data Mining and Data-Analytic Thinking
"Based on an MBA course Provost has taught at New York University over the past ten years, Data Science for Business provides examples of real-world business problems to illustrate these principles. You'll not only learn how to improve communication between business stakeholders and data scientists, but also how participate intelligently in your company's data science projects. You'll also discover how to think data-analytically, and fully appreciate how data science methods can support business decision-making."
Data Analytics: Become A Master Data Analytics
"Analyzing data is not easy, due to the fact that you have to figure out which type of data analytics you are going to use, as well as defeat the challenges that you will come up against when it comes to analyzing data. With this book, it is our goal to show you the easiest way to work with data analytics and how you are going to avoid some of the challenges and risks that you will be putting yourself up against when you are working with data. You will realize that analyzing data is not the easiest thing in the world. However, it is going to get easier the more that you practice. Just guarantee that you are taking the time to practice and do not put too much pressure on yourself."
Predictive Analytics: The Power to Predict Who Will Click, Buy, Lie, or Die
"In this lucid, captivating introduction — now in its Revised and Updated edition — former Columbia University professor and Predictive Analytics World founder Eric Siegel reveals the power and perils of prediction. How does predictive analytics work? This jam-packed book satisfies by demystifying the intriguing science under the hood. For future hands-on practitioners pursuing a career in the field, it sets a strong foundation, delivers the prerequisite knowledge, and whets your appetite for more. A truly omnipresent science, predictive analytics constantly affects our daily lives. Whether you are a consumer of it — or consumed by it — get a handle on the power of Predictive Analytics."
Microsoft Excel Data Analysis and Business Modeling (5th Edition)
"Master business modeling and analysis techniques with Microsoft Excel 2016, and transform data into bottom-line results. Written by award-winning educator Wayne Winston, this hands on, scenario-focused guide helps you use Excel's newest tools to ask the right questions and get accurate, actionable answers. This edition adds 150+ new problems with solutions, plus a chapter of basic spreadsheet models to make sure you're fully up to speed."
Fundamentals of Machine Learning for Predictive Data Analytics: Algorithms, Worked Examples, and Case Studies (MIT Press)
"Machine learning is often used to build predictive models by extracting patterns from large datasets. These models are used in predictive data analytics applications including price prediction, risk assessment, predicting customer behavior, and document classification. This introductory textbook offers a detailed and focused treatment of the most important machine learning approaches used in predictive data analytics, covering both theoretical concepts and practical applications. Technical and mathematical material is augmented with explanatory worked examples, and case studies illustrate the application of these models in the broader business context."
Predictive Analytics For Dummies
"You don't need a time machine to predict the future. All it takes is a little knowledge and know-how, and Predictive Analytics For Dummies gets you there fast. With the help of this friendly guide, you'll discover the core of predictive analytics and get started putting it to use with readily available tools to collect and analyze data. In no time, you'll learn how to incorporate algorithms through data models, identify similarities and relationships in your data, and predict the future through data classification. Along the way, you'll develop a roadmap by preparing your data, creating goals, processing your data, and building a predictive model that will get you stakeholder buy-in."
Marketing Analytics: Data-Driven Techniques with Microsoft Excel
"Using data-driven business analytics to understand customers and improve results is a great idea in theory, but in today's busy offices, marketers and analysts need simple, low-cost ways to process and make the most of all that data. This expert book offers the perfect solution. Written by data analysis expert Wayne L. Winston, this practical resource shows you how to tap a simple and cost-effective tool, Microsoft Excel, to solve specific business problems using powerful analytic techniques—and achieve optimum results. Improve your marketing results with Microsoft Excel and the invaluable techniques and ideas in Marketing Analytics: Data-Driven Techniques with Microsoft Excel."
Business Analytics: Data Analysis & Decision Making
"This popular quantitative methods text helps you maximize your success with its proven teach-by-example approach, student-friendly writing style, and complete Excel 2016 integration. (It is also compatible with Excel 2013, 2010, and 2007.) The text devotes three online chapters to advanced statistical analysis. Chapters on data mining and importing data into Excel emphasize tools commonly used under the Business Analytics umbrella — including Microsoft Excel's "Power BI" suite. Up-to-date problem sets and cases demonstrate how chapter concepts relate to real-world practice. In addition, the Companion Website includes data and solutions files, PowerPoint slides, SolverTable for sensitivity analysis, and the Palisade DecisionTools Suite."
Data Strategy: How to Profit from a World of Big Data, Analytics and the Internet of Things
"Bernard Marr's Data Strategy is a must-have guide to creating a robust data strategy. Explaining how to identify your strategic data needs, what methods to use to collect the data and, most importantly, how to translate your data into organizational insights for improved business decision-making and performance, this is essential reading for anyone aiming to leverage the value of their business data and gain competitive advantage. Packed with case studies and real-world examples, advice on how to build data competencies in an organization and crucial coverage of how to ensure your data doesn't become a liability, Data Strategy will equip any organization with the tools and strategies it needs to profit from big data, analytics and the Internet of Things."
Lean Analytics: Use Data to Build a Better Startup Faster (Lean Series)
"Marc Andreesen once said that "markets that don't exist don't care how smart you are." Whether you're a startup founder trying to disrupt an industry, or an intrapreneur trying to provoke change from within, your biggest risk is building something nobody wants. Written by Alistair Croll (Coradiant, CloudOps, Startupfest) and Ben Yoskovitz (Year One Labs, GoInstant), the book lays out practical, proven steps to take your startup from initial idea to product/market fit and beyond. Packed with over 30 case studies, and based on a year of interviews with over a hundred founders and investors, the book is an invaluable, practical guide for Lean Startup practitioners everywhere."
Data Analytics: Practical Data Analysis and Statistical Guide to Transform and Evolve Any Business
"Data Analytics: Practical Data Analysis and Statistical Guide to Transform and Evolve Any Business, Leveraging the power of Data Analytics, Data Science, and Predictive Analytics for Beginners is targeted towards business owners or for anyone interested in wanting an in-depth learning experience with data analytics. Furthermore, for those who want to improve the sales and revenue for their business, but needs a guide regarding Data Analytics, then this book is perfect for you! This book delineates the types of data analytics best for business owners, how to analyze the business, and how to calculate the statistical data."
Data Analysis Using SQL and Excel
"Data Analysis Using SQL and Excel, 2nd Edition shows you how to leverage the two most popular tools for data query and analysis—SQL and Excel—to perform sophisticated data analysis without the need for complex and expensive data mining tools. Written by a leading expert on business data mining, this book shows you how to extract useful business information from relational databases. You'll learn the fundamental techniques before moving into the "where" and "why" of each analysis, and then learn how to design and perform these analyses using SQL and Excel. Examples include SQL and Excel code, and the appendix shows how non-standard constructs are implemented in other major databases, including Oracle and IBM DB2/UDB."
Data Analytics: Using Big Data Analytics For Business To Increase Profits And Create Happy Customers
"In Data Analytics: Using Big Data Analytics For Business To Increase Profits And Create Happy Customers,Matthew Adams reveals the reality of the big data analytics world, and outlines clear and actionable steps that will equip the reader with the tools needed for this next phase of human evolution. This book contains proven steps and strategies on how to use everyday data analytics for business to increase profitability and customer satisfaction. This book will give you a clear understanding, blueprint, and step-by-step approach to building your own data science strategy."
Data Mining for Business Analytics: Concepts, Techniques, and Applications with XLMiner
"Data Mining for Business Analytics: Concepts, Techniques, and Applications in XLMiner, Third Edition is an ideal textbook for upper-undergraduate and graduate-level courses as well as professional programs on data mining, predictive modeling, and Big Data analytics. The new edition is also a unique reference for analysts, researchers, and practitioners working with predictive analytics in the fields of business, finance, marketing, computer science, and information technology. Featuring updated topical coverage on text mining, social network analysis, collaborative filtering, ensemble methods, uplift modeling and more."
Data Science and Big Data Analytics: Discovering, Analyzing, Visualizing and Presenting Data
"Data Science and Big Data Analytics is about harnessing the power of data for new insights. The book covers the breadth of activities and methods and tools that Data Scientists use. The content focuses on concepts, principles and practical applications that are applicable to any industry and technology environment, and the learning is supported and explained with examples that you can replicate using open-source software. Get started discovering, analyzing, visualizing, and presenting data in a meaningful way today! Corresponding data sets are available at www.wiley.com/go/9781118876138."
Business Analytics: Data Analysis & Decision Making
"Become a master of data analysis, modeling, and spreadsheet use with BUSINESS ANALYTICS: DATA ANALYSIS AND DECISION MAKING, 5E! This quantitative methods text provides users with the tools to succeed with a teach-by-example approach, student-friendly writing style, and complete Excel 2013 integration. It is also compatible with Excel 2010 and 2007. Problem sets and cases provide realistic examples to show the relevance of the material. The Companion Website includes: the Palisade DecisionTools Suite (@RISK, StatTools, PrecisionTree, TopRank, RISKOptimizer, NeuralTools, and Evolver); SolverTable, which allows you to do sensitivity analysis; data and solutions files, PowerPoint slides, and tutorial videos."
Business Intelligence: Insight and Innovation beyond Analytics and Big Data
"Dr. Barry Devlin, one of the earliest proponents of data warehousing, goes back to basics to explore how the modern trinity of information, process and people must be reinvented and restructured to deliver the value, insight and innovation required by modern businesses. From here, he develops a series of novel architectural models that provide a new foundation for holistic information use across the entire business. From discovery to analysis and from decision making to action taking, he defines a fully integrated, closed-loop business environment. Covering every aspect of business analytics, big data, collaborative working and more, this book takes over where BI ends to deliver the definitive framework for information use in the coming years."
R for Everyone: Advanced Analytics and Graphics (2nd Edition)
"Lander's self-contained chapters start with the absolute basics, offering extensive hands-on practice and sample code. You'll download and install R; navigate and use the R environment; master basic program control, data import, manipulation, and visualization; and walk through several essential tests. Then, building on this foundation, you'll construct several complete models, both linear and nonlinear, and use some data mining techniques. After all this you'll make your code reproducible with LaTeX, RMarkdown, and Shiny. By the time you're done, you won't just know how to write R programs, you'll be ready to tackle the statistical problems you care about most."
From Big Data to Big Profits: Success with Data and Analytics
"In From Big Data to Big Profits, Russell Walker investigates the use of Big Data to stimulate innovations in operational effectiveness and business growth. Walker examines the nature of Big Data and how businesses can use it to create new monetization opportunities. Using case studies of Apple, Netflix, Google, LinkedIn, Zillow, Amazon, and other leaders in the use of Big Data, Walker explores how digital platforms such as mobile apps and social networks are changing the nature of customer interactions and the way Big Data is created and used by companies. Such changes, as Walker points out, will require careful consideration of legal and unspoken business practices as they affect consumer privacy."
Behind Every Good Decision: How Anyone Can Use Business Analytics to Turn Data into Profitable Insight
"There is a costly misconception in business today-that the only data that matters is BIG data, and that complex tools and data scientists are required to extract any practical information. Nothing could be further from the truth. In Behind Every Good Decision, authors and analytics experts Piyanka Jain and Puneet Sharma demonstrate how professionals at any level can take the information at their disposal and leverage it to make better decisions. The authors' streamlined frame work demystifies the process of business analytics and helps anyone move from data to decisions in just five steps…using only Excel as a tool."
Analytics in a Big Data World: The Essential Guide to Data Science and its Applications (Wiley and SAS Business Series)
"The book draws on author Bart Baesens' expertise on the topics of big data, analytics and its applications in e.g. credit risk, marketing, and fraud to provide a clear roadmap for organizations that want to use data analytics to their advantage, but need a good starting point. Baesens has conducted extensive research on big data, analytics, customer relationship management, web analytics, fraud detection, and credit risk management, and uses this experience to bring clarity to a complex topic. For organizations looking to enhance their capabilities via data analytics, this resource is the go-to reference for leveraging data to enhance business capabilities."
Data Analytics: The Complete Beginner's Guide – Step By Step Instructions (The Black Book)
"The book is an unstructured data mining quest, which takes the reader through different features of unstructured data mining while unfolding the practical facets of Big Data. It emphasizes more on machine learning and mining methods required for processing and decision-making. The text begins with the introduction to the subject and explores the concept of data mining methods and models along with the applications. It then goes into detail on other aspects of Big Data analytics, such as clustering, incremental learning, multi-label association and knowledge representation. The readers are also made familiar with business analytics to create value. The book finally ends with a discussion on the areas where research can be explored."
Data Analytics: What Every Business Must Know About Big Data And Data Science
"You may be the owner of a business, or someone who actively participates in the day to day operations of a business. We will go ahead and assume that your business is operating at a profit and you are happy with the direction it is going. As someone in this situation you might ask yourself, "Why do I need Data Analysis anyways?". I'll tell you why, one simple reason. You are leaving money on the table. Let's put it this way.. you are doing good, but wouldn't you rather be doing great? Wouldn't you rather have the ability to predict how the consumers in your target market are going to be behaving a year from now? Five years from now? This is where Data Analysis comes in."
Big Data, Big Analytics: Emerging Business Intelligence and Analytic Trends for Today's Businesses
"The availability of Big Data, low-cost commodity hardware and new information management and analytics software has produced a unique moment in the history of business. The convergence of these trends means that we have the capabilities required to analyze astonishing data sets quickly and cost-effectively for the first time in history. These capabilities are neither theoretical nor trivial. They represent a genuine leap forward and a clear opportunity to realize enormous gains in terms of efficiency, productivity, revenue and profitability. The Age of Big Data is here, and these are truly revolutionary times. This timely book looks at cutting-edge companies supporting an exciting new generation of business analytics."
Applied Predictive Analytics: Principles and Techniques for the Professional Data Analyst
"Predictive analytics is what translates big data into meaningful, usable business information. Written by a leading expert in the field, this guide examines the science of the underlying algorithms as well as the principles and best practices that govern the art of predictive analytics. It clearly explains the theory behind predictive analytics, teaches the methods, principles, and techniques for conducting predictive analytics projects, and offers tips and tricks that are essential for successful predictive modeling. Hands-on examples and case studies are included."
Cognitive Computing and Big Data Analytics
"Cognitive Computing provides detailed guidance toward building a new class of systems that learn from experience and derive insights to unlock the value of big data. This book helps technologists understand cognitive computing's underlying technologies, from knowledge representation techniques and natural language processing algorithms to dynamic learning approaches based on accumulated evidence, rather than reprogramming. Professionals who currently work with big data and analytics will see how cognitive computing builds on their foundation, and creates new opportunities. Cognitive Computing provides complete guidance to this new level of human-machine interaction."
Predictive Analytics and Data Mining: Concepts and Practice with RapidMiner
"Put Predictive Analytics into Action Learn the basics of Predictive Analysis and Data Mining through an easy to understand conceptual framework and immediately practice the concepts learned using the open source RapidMiner tool. Whether you are brand new to Data Mining or working on your tenth project, this book will show you how to analyze data, uncover hidden patterns and relationships to aid important decisions and predictions. Data Mining has become an essential tool for any enterprise that collects, stores and processes data as part of its operations. This book is ideal for business users, data analysts, business analysts, business intelligence and data warehousing professionals and for anyone who wants to learn Data Mining."
Healthcare Analytics for Quality and Performance Improvement
"Healthcare Analytics for Quality and Performance Improvement walks your healthcare organization from relying on generic reports and dashboards to developing powerful analytic applications that drive effective decision-making throughout your organization. Renowned healthcare analytics leader Trevor Strome reveals in this groundbreaking volume the true potential of analytics to harness the vast amounts of data being generated in order to improve the decision-making ability of healthcare managers and improvement teams. Healthcare Analytics for Quality and Performance Improvement helps the healthcare industry make the most of the precious data already at its fingertips for long-overdue quality and performance improvement."
Big Data in Practice: How 45 Successful Companies Used Big Data Analytics to Deliver Extraordinary Results
"From technology, media and retail, to sport teams, government agencies and financial institutions, learn the actual strategies and processes being used to learn about customers, improve manufacturing, spur innovation, improve safety and so much more. Organised for easy dip-in navigation, each chapter follows the same structure to give you the information you need quickly. For each company profiled, learn what data was used, what problem it solved and the processes put it place to make it practical, as well as the technical details, challenges and lessons learned from each unique scenario."
Solutions Review participates in affiliate programs. We may make a small commission from products purchased through this resource.