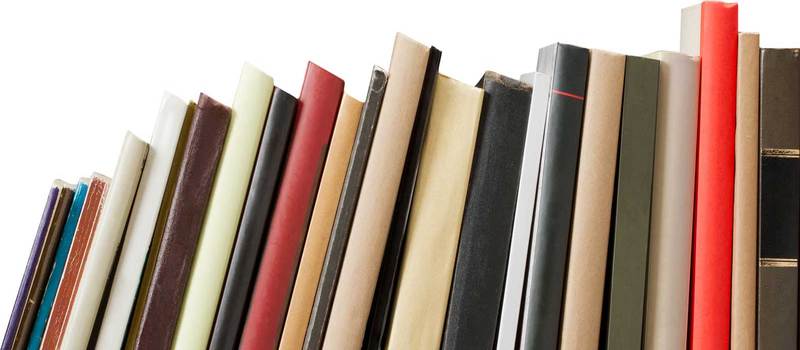 There are a wide variety of books available on Business Intelligence and Data Analytics, but selecting the one that is right for you and users inside your organization can be a tough task. Solutions Review has taken the liberty of doing the research for you, having reviewed a multitude of these books. We've carefully selected the top books based on relevance, popularity, review ratings, publish date, and ability to add business value.
Business Intelligence is a term used as a catch-all by organizations interested in measuring and improving their performance. Coupled with Data Analytics, which can help with the extraction of data from existing models in order to recognize patters and predict future trends, the two can generate business insights. Those kinds of discoveries can lead to better profits, happier customers, and faster reaction times.
Note: these titles are not industry specific; they should have applications in many verticals.
1. Business Intelligence Guidebook: From Data Integration to Analytics by Rich Sherman, 2014
"Business Intelligence Guidebook: From Data Integration to Analytics shines a bright light on an often neglected topic, arming you with the knowledge you need to design rock-solid business intelligence and data integration processes. Practicing consultant and adjunct BI professor Rick Sherman takes the guesswork out of creating systems that are cost-effective, reusable and essential for transforming raw data into valuable information for business decision-makers."
2. Data Science for Business: What you need to know about data mining and data-analytic thinking by Foster Provost and Tom Fawcett, 2013
"Written by renowned data science experts Foster Provost and Tom Fawcett, Data Science for Business introduces the fundamental principles of data science, and walks you through the "data-analytic thinking" necessary for extracting useful knowledge and business value from the data you collect. This guide also helps you understand the many data-mining techniques in use today."
3. Data Analytics Made Accessible by Anil Maheshwari, 2014
"This book fills the need for a concise and conversational book on the growing field of Data Analytics and Big Data. Easy to read and informative, this lucid book covers everything important, with concrete examples, and invites the reader to join this field. The chapters in the book are organized for a typical one-semester course. The book contains case-lets from real-world stories at the beginning of every chapter. There is also a running case study across the chapters as exercises."
4. Data Smart: Using Data Science to Transform Information into Insight by John W. Foreman, 2013
"Data Science gets thrown around in the press like it's magic. Major retailers are predicting everything from when their customers are pregnant to when they want a new pair of Chuck Taylors. It's a brave new world where seemingly meaningless data can be transformed into valuable insight to drive smart business decisions."
5. Successful Business Intelligence, Second Edition: Unlock the Value of BI & Big Data by Cindi Howson, 2013
"Expanded to cover the latest advances in business intelligence such as big data, cloud, mobile, visual data discovery, and in-memory computing, this fully updated bestseller by BI guru Cindi Howson provides cutting-edge techniques to exploit BI for maximum value. Successful Business Intelligence: Unlock the Value of BI & Big Data, Second Edition describes best practices for an effective BI strategy."
6. Storytelling with Data: A Data Visualization Guide for Business Professionals by Cole Nussbaumer Knaflic, 2015
"Storytelling with Data teaches you the fundamentals of data visualization and how to communicate effectively with data. You'll discover the power of storytelling and the way to make data a pivotal point in your story. The lessons in this illuminative text are grounded in theory, but made accessible through numerous real-world examples—ready for immediate application to your next graph or presentation."
7. Analytics: Data Science, Data Analysis and Predictive Analytics for Business by Daniel Covington, 2016
"Getting your business up and running or starting on your career path is one thing, but have a sustainable business or career is completely another. Many people make the mistake of making plans but having no follow-through. This is where analytics comes in. This book will teach you, in simple and easy-to-understand terms, how to take advantage of data from your daily operations and make such data a powerful tool that can influence how well your business does over time. The contents of this book are designed to help you use data to your advantage to enhance business outcomes!"
8. Predictive Analytics: The Power to Predict Who Will Click, Buy, Lie, or Die by Eric Siegel, 2016
"Prediction is booming. It reinvents industries and runs the world. Companies, governments, law enforcement, hospitals, and universities are seizing upon the power. These institutions predict whether you're going to click, buy, lie, or die."
9. From Big Data to Big Profits: Success with Data and Analytics by Russell Walker, 2015
"Technological advancements in computing have changed how data is leveraged by businesses to develop, grow, and innovate. In recent years, leading analytical companies have begun to realize the value in their vast holdings of customer data and have found ways to leverage this untapped potential. Now, more firms are following suit and looking to monetize Big Data for big profits. Such changes will have implications for both businesses and consumers in the coming years."
10. Applied Predictive Analytics: Principles and Techniques for the Professional Data Analyst by Dean Abbott, 2014
"Predictive analytics is what translates big data into meaningful, usable business information. Written by a leading expert in the field, this guide examines the science of the underlying algorithms as well as the principles and best practices that govern the art of predictive analytics. It clearly explains the theory behind predictive analytics, teaches the methods, principles, and techniques for conducting predictive analytics projects, and offers tips and tricks that are essential for successful predictive modeling. Hands-on examples and case studies are included."
11. Predictive Business Analytics: Forward Looking Capabilities to Improve Business Performance by Lawrence Maisel and Gary Cokins, 2014
"This forward-thinking book addresses the emergence of predictive business analytics, how it can help redefine the way your organization operates, and many of the misconceptions that impede the adoption of this new management capability. Filled with case examples, Predictive Business Analytics defines ways in which specific industries have applied these techniques and tools and how predictive business analytics can complement other financial applications such as budgeting, forecasting, and performance reporting."
Solutions Review participates in affiliate programs. We may make a small commission from products purchased through this resource.