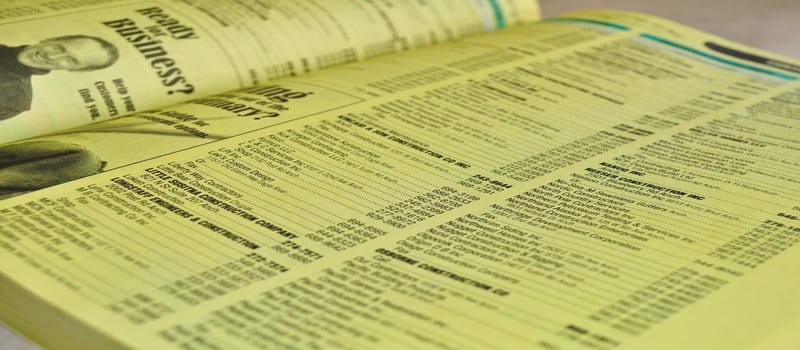 When it comes to the selection of an analytics tool for a new Business Intelligence initiative, where should you start? A typical internet search may yield some worthwhile answers, though you'll likely be bombarded with sponsored links to so-called 'expert' analysts pushing their own agendas. Consulting trustworthy sources of information is the name of the game. With this in mind, we've compiled a list of the top resources BI solution-seekers should consult while in the research phase of a new project. Since each organization needs a tool to match up with their own specific use cases, these resources allow researchers to sift through solutions that satisfy a wide range of BI requirements.
Gartner Magic Quadrant, Critical Capabilities & Peer Insights
Gartner is the world's largest information technology research and advisory company, delivering reports and market research studies that assist businesses in making product selection. Gartner is best-known for its Magic Quadrant reports, which rank solution providers based on their ability to execute and completeness of vision. Each Magic Quadrant focuses on a specific market, giving researchers a wide-angle view of the top tools available to them. Gartner currently publishes a Magic Quadrant for Business Intelligence and Analytics Platforms, Advanced Analytics Platforms, Data Warehouse and Data Management Solutions for Analytics, and several others. Gartner also offers a Critical Capabilities resource, which acts as a companion to the Magic Quadrant. Critical Capabilities allows the reader to compare vendors based on specific use cases which relate to their own environments. Gartner's newest offering is their Peer Insights platform, a resource that provides unbiased insights from IT professionals who have already deployed a specific tool.
Forrester offers a wide variety of resources to assist business leaders in selecting the right enterprise technology solutions. As one of the most well established technology research outlets, Forrester is a trusted source of information, offering expansive market studies that encompass a multitude of charts, graphics and figures. Forrester's flagship methodology lies in the company's always-evolving quarterly Wave reports. Currently, Forrester offers the Wave in Cloud Business Intelligence Platforms, Agile Business Intelligence Platforms, Big Data Search and Knowledge Discovery Solutions, Customer Analytics Solutions, and Big Data Streaming Analytics. Forrester's wide range of BI market coverage is sure to satisfy the needs of any organization seeking the resources to make an informed purchasing decision.
Dresner Advisory Services Wisdom of Crowds
Dresner Advisory Services is an independent analyst firm that specializes in Business Intelligence and related markets. The firm's founder, Howard Dresner, is one of the foremost thought leaders in the world of enterprise Business Intelligence, he even coined the term in 1989. Howard Dresner spent 13 years at Gartner where he acted as VP, Research Fellow and Team Leader for the BI space, having been responsible for Gartner's patented Magic Quadrants during his tenure. Dresner does not pre-fund their market studies, meaning that they take no sponsor money. This means that you can be absolutely sure that Dresner studies are agnostic and reflect only the industry at large. The Wisdom of Crowds studies leave no stone unturned, and cover every avenue of the BI market, including Cloud Computing and Business Intelligence, Big Data Analytics, Embedded Business Intelligence, SMB Enterprise Business Intelligence, Advanced and Predictive Analytics, and many more.
TrustRadius TrustMap & Buyer's Guide to Business Intelligence
TrustRadius offers a visually appealing diagram in order to help organizations assess their options for Business Intelligence solutions. The diagram, which the company refers to as the TrustMap, is a two-dimensional chart that allows the reader to compare products based on end-user satisfaction ratings and research frequency by prospective buyers. In order to appear on the visual, products must meet a 15-rating threshold. In addition, TrustRadius also offers a Buyer's Guide to Business Intelligence, allowing organizations to compare the top-18 BI software vendors across multiple verticals. The guide also provides in-depth reviews, user ratings and advice on key trends to keep in mind while shopping.
G2 Crowd Grid for Business Intelligence
G2 Crowd is one of the largest business software peer review sites in the world, leveraging more than 70,000 user reviews to help solution-seekers make the best purchasing decisions. The G2 Crowd Grid is similar to Gartner's Magic Quadrant in look and feel, though this one is a little more interactive and visually pleasing. The G2 Grid rates products based on the Business Intelligence products customer satisfaction and market presence. Selecting each product allows for a more detailed comparison, and only tools with 10 more reviews are shown. G2 Crowd also offers a free intuitive 'Buying Assistant' which helps narrow down your search even further, based on various organizational criteria. Like Gartner, G2 Crowd also offers up some tricks of the trade, providing detailed buying considerations to further assist buyers.
Capterra is a great resource for those who are unfamiliar with the current state of the enterprise Business Intelligence market because it provides a simple way for readers to peruse vendors, read reviews and ratings, and gain a better understanding as to who the key players are. Capterra's Add to Compare feature is handy for measuring solutions up against one another if there is a specific functionality on your wish list. What Capterra lacks in terms of sophisticated graphics and visuals it makes up for in ease-of-use.
Better Buys Objective Software Insights
Better Buys is a trusted source of information for delivering unbiased insights on enterprise business software. Better Buys is similar to Capterra in that it offers a simplistic interface for sorting Business Intelligence tools. In addition, Better Buys displays the deployment model (cloud or on-premise) and intended users (small, medium, large or enterprise) right along with the company preview, a great way for buyers to save time when searching for a solution. Better Buys also offers the Definitive Guide to Business Intelligence along with a number of other useful resources including a blog, how-to guide and market overview.
There you have it! The best resources for helping you make the most of your next Business Intelligence software decision. As always, don't forget to consult our 2017 Business Intelligence Buyer's Matrix Report, which allows you to compare the top-28 enterprise vendors side-by-side. Happy shopping!