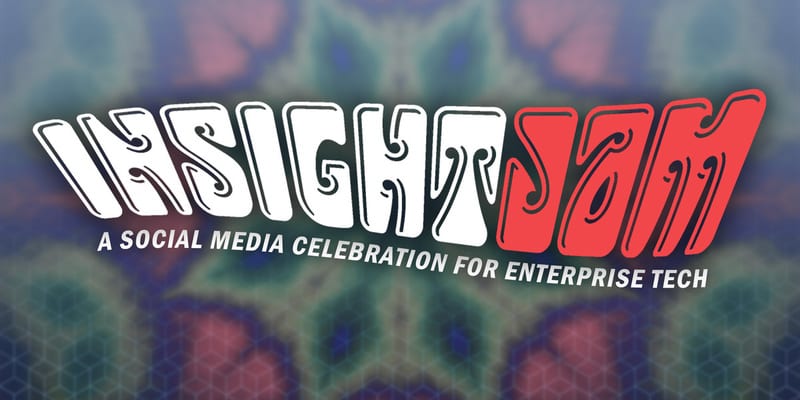 What is the BI Insight Jam?
The BI Insight Jam is a data analytics community web event. Solutions Review editors are bringing the best and brightest minds in the industry together for a one-day social media gathering. Participants will include industry analysts, experts, influencers, authors, practitioners and software solution providers.
Join the largest BI software buyer and practitioner community
Solutions Review Business Intelligence and Data Analytics is the largest BI software buyer and practitioner community on the web. Our Universe of Influence reach is more than 7 million business and IT decision-makers, as well as C-suite and other top management professionals. Our readers primarily use us as an enterprise technology news source and trusted resource for solving some of their most complex problems.
Our collection of vendor-agnostic buyer's resources help BI buyers and practitioners during the research and discovery phase of a buying cycle. This critical stage of information gathering is where buyers narrow down the field of solution providers to a short-list they plan to engage. The mission of Solutions Review is to make it easier for buyers of BI and data analytics software to connect with the best providers.
Featured Participants
Jen Underwood works in the emerging citizen data science segment. She has a unique blend of product management and hands-on experience in data warehousing, reporting, visualization, and advanced analytics. Over the past 23 years, Jen has held worldwide analytics product roles at Microsoft and DataRobot. She also served as a technical lead for system implementation firms. Twice she launched new SaaS solutions that became global category leaders.
Jordan Morrow currently works for Qlik and is a winner of the DataIQ 100 2019. In his role as Global Head of Data Literacy, Jordan is the owner of the data literacy program that touches upon the following topics: big data, analytics, data, statistics, data visualizations, and more. Along with building this curriculum, Jordan has the privilege of delivering this learning through various channels. This program has seen a rapid rise in success and is at the forefront of industry thought leadership.
Jonathan Schwabish is the founder of data visualization and presentation skills firm PolicyViz. He is also a Senior Fellow at the Urban Institute, a nonprofit research institution in Washington, DC. Jonathan helps analysts, researchers, and scholars analyze, present, and communicate their work in the best ways possible. He was named a Visualization Thought Leader by AllAnalytics in 2013 and is the author of Better Presentations: A Guide for Scholars, Researchers and Wonks.
Featured Brands
eBay Inc. (Nasdaq EBAY) is a global commerce leader including the Marketplace, StubHub and Classifieds platforms. The company connects millions of buyers and sellers around the world, empowering people and creating opportunity for all. Founded in 1995 in San Jose, California, eBay is one of the world's largest and most vibrant marketplaces for discovering great value and unique selection. In 2018, eBay enabled $95 billion of gross merchandise volume.
GoDaddy is empowering everyday entrepreneurs around the world by providing all of the help and tools to succeed online. With 19 million customers worldwide, GoDaddy is the place people come to name their idea, build a professional website, attract customers and manage their work. GoDaddy's mission is to give customers the tools, insights and the people to transform their ideas and personal initiative into success. We'll be featuring GoDaddy's Director of Business Analytics and Global Market Operations Niranjan Krishnan.
Why Participate?
Wondering what's in it for you? Join us for the BI Insight Jam to get advice on BI and data analytics software buying, best practices for piloting new and emerging technologies, and find out what the future will bring. It's also going to be a top-notch networking event featuring many of the foremost thought leaders in the field.
Event Details
Uncover insights personalized to your interests. From analysts to IT and the Public Sector, there is sure to be something for everyone. Solutions Review editors will be breaking the web event into three main tracks so you can find the insights that are best for you:
8:30 AM – 12:30 PM: Advice for BI and data analytics software buyers
10:00 AM: Twitter chat featuring Solutions Review's Senior Editor Tim King
12:30 PM – 4:30 PM: Best practices segment for BI practitioners
2:00 PM: 30-minute Twitter chat featuring PolicyViz's founder Jonathan Schwabish
4:30 PM – 8:30 PM: Industry trends and predictions for 2020
FAQ
What: The Solutions Review BI Insight Jam
When: Thursday December 12, 2019 from 8:30 AM to 8:30 PM Eastern
Where: Twitter (using the hashtag #BIInsightJam), YouTube, LinkedIn