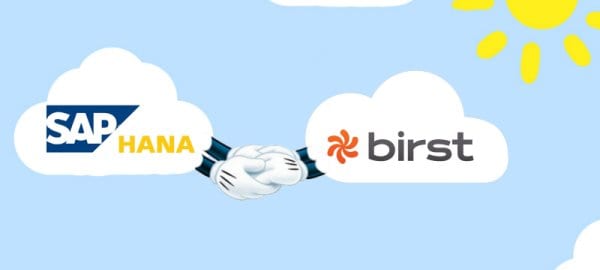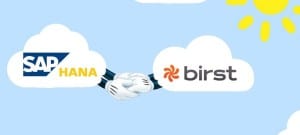 Last week, I wrote an article called "Data Integration and Data Cleansing Tools are at the Core of Big Data" and I agreed with Tom Davenport that more data integration and data cleansing tools must be created to keep up with the growing needs of data scientists. In parallel, if we look downstream, this concept holds true for business intelligence as well.
As more data enters the worlds of corporations, more business intelligence tools need to be created to support the needs of analysts and DBAs. Tools with robust analytics, visualizations, dashboards, and reports that are easy to integrate are necessary to keep pace with Big Data.
A good example is a company that is acting on this is Birst, who recently announced an easy to integrate business intelligence tool that works with SAP HANA. If you are not familiar with Birst, they are a Cloud BI company which focuses on increased agility, automated data warehouses, and enriched visual analytics.
Birst is providing a new native cloud alternative for SAP users who have been utilizing aging legacy BI tools and limited data discovery tools. In a press release, Brad Peters, Co-Founder and Chief Product Officer of Birst, states that, "Legacy BI is so brittle and cumbersome that much of HANA's value is lost, and desktop discovery tools with their non-relational databases, can't scale to the same types of problems that HANA and Birst can handle together. It's truly a unique combination in the marketplace."
Alright, "in with the new and out with the old" is a good stance, but what seems more unique and got my attention is that Birst is the only platform that automates the building of a data warehouse within HANA. This truly leverages the benefits of SAP's in-memory data platform, greatly decreasing the time to analyze data. This helps achieve real-time information that can result in real-time decision making for business managers. I admit that real-time is a bit of an overused buzz word these days, but I wonder if it's the leg to stand on.
Although, in-memory computing does have some disadvantages such as potential loss data and a limit on database size. However, I believe that as companies require more real-time data, by nature its technical limitations will surely be mitigated against and this marriage will be long and prosperous.
Do you think this marriage will prosper? What are your thoughts on the adoption of in-memory computing technology?
Click here for the entire Birst press release, "Birst Brings Enterprise-Caliber Cloud BI to SAP HANA Customers."

Latest posts by Doug Atkinson
(see all)