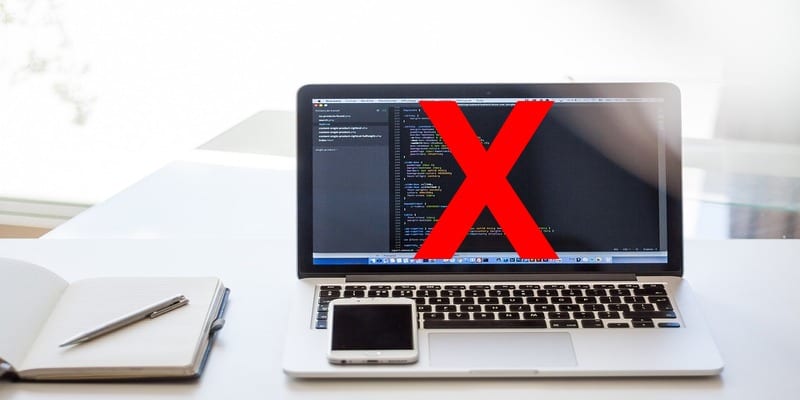 Organizations can achieve true business agility with Business Process Management (BPM) software as it gives them visibility and control over key business processes. With custom workflows, project and task management, and full auditability built into every process, businesses that deploy BPM gain a critical competitive edge in today's ever-evolving technology landscape. However, BPM platforms offer limited flexibility in terms of the interface that can be developed.
As businesses become more and more driven by the need for efficiency, agility and speed, they are now turning to no-code BPM to help accelerate their digital transformation. Having this in mind, we turned to David Shanley, Strategic Account Manager at Oracle, and his article titled, "The 5 Best Kept Secrets About No Code BPM." Available here, he discusses the five best kept secrets why businesses are embracing no-code BPM.
No-Code….Low-Code….what is it really?
No-code BPM platforms are browser-based software tools that make it easy to build highly-customized products that manage enterprise data and support custom workflows, dashboards, and business rules. Their key advantage is that they can be reconfigured to reflect user feedback and changing requirements in a matter of days or even hours. It is now possible to build full business enterprise platforms without writing a single line of code. No-code BPM platforms can automate pretty much any process within the enterprise, and some include prebuilt solutions that are best in class in their own right.
Shanley argues there's 'no code', not low-code or lots of code. This means that process owners and business analysts can build out their processes without having to engage with IT departments and developers to help with configuration and coding. For those who think that no code/low code BPM solutions are small scale, Forrester recently debunked the low-code = small scale notion in its recent report, stating that most low-code solutions are used enterprise-wide.
Process Owner Empowerment
"Due to the lack of coding involved, process owners can take ownership of their process builds. Given their level of knowledge around their own processes, there is a greater likelihood of the process build succeeding in meeting their business needs," says Shanley.
The old way of coding is being phased out by tools like no-code BPM applications because there's little requirement to hire an IT team for even the smallest requests. No-code eliminates the need for expensive development teams and/or professional programmers (who can be very pricey). This is where organizations are saving massive amounts of money.
Agility
It is becoming increasingly important that business processes adapt to new conditions, especially as the business environment stays in a constant state of change. No-code BPM software helps make business processes more agile through a framework that requires rigorous documentation of the steps in a process. This rigor in BPM technology helps provide a clear comprehension of each step in the workflow process.
According to Shanley, process prototypes can be quickly tested with the business and refinements made until the process is ready to go live. Processes can be rolled out in just a matter of hours, rather than days like other traditional BPM products. Businesses are no longer locked-in to a legacy implementation of a process that does not reflect the current business needs.
Detailed knowledge like this can help organizations to understand the impact that change can have on their processes too. An organization that understands the impact modifying its business processes may have on the organization's profitability, may be better equipped to adapt to the consistent change and quickly deploy the best possible option.
Deployment Speed
According Shanley, no-code BPM tools can deploy processes up to 10 times faster than traditional software development tools. Furthermore,  no-code BPM platforms are extremely easy to maintain. Most of the options available today are offered to work immediately. This kind of simplified maintenance makes it easy for customers because with less of it, they can focus on higher-priority tasks. It's left up to the managers on whether or not they want to add new functions or capabilities, which isn't hard to do.
Flexibility
"A no-code BPM tool can build every day processes such as onboarding and expenses all the way through to more complex industry specific processes such as incident management, change request and product development," says Shanley.
With highly configurable automation, no-code platforms increase efficiency and reduce the risk of deploying digital systems. Organizations also get a new level of dexterity, as they can customize their systems to fit the most complex workflows and automate those processes to free up time that can be better spent on customers. And with auditability and compliance built into business process management, large enterprises can reduce regulatory risk. Auditability becomes a free side-effect of process automation.
---
Looking for more? Download our Business Process Management Buyer's Guide for free to compare the top-24 products available on the market with full page vendor profiles. The guide includes four key capabilities to look for in a BPM platform, plus questions to ask before purchasing. It's truly the perfect resource for anyone looking to find the right BPM for their business/organization, or those looking to replace an existing one.
And don't forget to follow us on Twitter, LinkedIn and Facebook for all the latest in Work Tech!

Latest posts by Elizabeth Quirk
(see all)