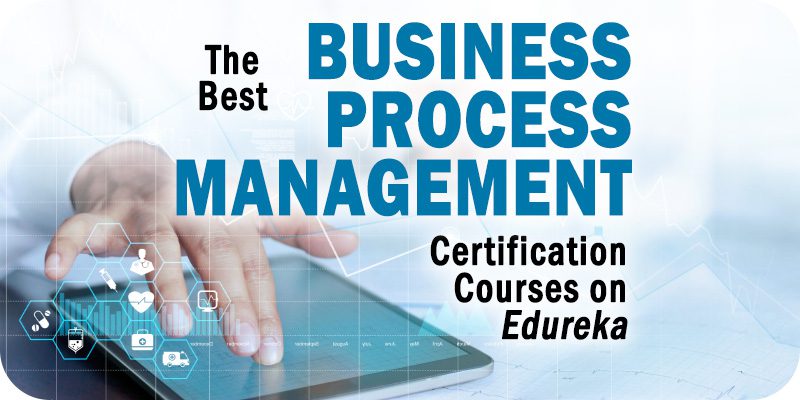 The editors at Solutions Review have compiled this list to spotlight some of the best robotic process automation (RPA) and business process management certification courses on the Edureka learning platform. Solutions Review participates in affiliate programs. We may make a small commission from products purchased through this resource.
The growing importance of business process management (BPM) best practices and techniques for optimizing day-to-day business operations are becoming paramount in the enterprise. Whether robotic process automation (RPA), business process improvement strategies, or Six Sigma techniques, companies must adopt tried-and-true technologies to maintain their growth and success in changing markets.
However, not everyone is fully educated on the various tools and practices involved in business process management, especially since it changes on a case-by-case basis across companies and industries. With that in mind, the editors at Solutions Review have compiled a list to spotlight some of the best business process management certification courses available on Edureka.
The Best Business Process Management Certification Courses on Edureka
---
OUR TAKE: Learn the ins and outs of Automation Anywhere with this introductory certification course, which covers the essential features of the platform, robotic process automation (RPA) technology, and more.
Description: As an accredited training partner of Automation Anywhere, Edureka's certification course will help students learn to create and manage virtual bots, web automation, define custom roles, manage data, perming image automation, and become well-acquainted with the fundamental concepts of robotic process automation. Upon completion, students can expect to have an in-depth knowledge of the Automation Anywhere software and its collection of features, including its Web Control Room, recorders, variables, web automation, and more.
GO TO CERTIFICATION
---
OUR TAKE: Become a "ScrumMaster" by enrolling in this 2-day certification training course, which covers the fundamental principles of the Scrum framework.
Description: This two-day Certified Scrum Master (CST) training course will introduce its students to the basics of the Scrum framework, including lifecycles, agile project management, implementation, sprints, enterprise transformation, and more. Other topics covered include Definition of Done (DoD), Definition of Ready, Scrum artifacts, release planning, agile estimation, Scrum ceremonies, and product planning. The CSM exam is included alongside a two-year membership to Scrum Alliance.
GO TO CERTIFICATION
---
OUR TAKE: Give your Robotic Process Automation skillsets a significant upgrade with this comprehensive training program that includes three courses, over 50 hours of interactive learning material, 20+ assignments, and multiple hands-on projects.
Description: Edureka's RPA Developer Masters Program consists of three separate courses, including the RPA Using UiPath Certification Training course described below and the Automation Anywhere Certification described above. The program covers essential topics like web automation, data manipulation, the UiPath Orchestrator tool, PDF integrations, web automation, image recognition, data manipulation, XML automation, object cloning, RE-Framework, Automation Anywhere functionalities, and more.
GO TO CERTIFICATION
---

---
OUR TAKE: If you're looking to become more comfortable with the concepts and applications of Robotic Process Automation, this instructor-led online training program will teach you the essentials of RPA, the UiPath platform, and more.
Description: This online and instructor-led robotic process automation (RPA) training course uses the UiPath platform and real-life industry examples to help students drive RPA initiatives for their organization. Concepts covered in the program include image and text automation, object repository, computer vision activity, data manipulation using RPA bots, managing processes with the UiPath Orchestrator tools, building solutions with RE-Framework, and more. The only prerequisite is a general understanding of programming concepts.
GO TO CERTIFICATION
---
OUR TAKE: Take your first steps toward becoming a Six Sigma Green belt expert with this self-paced training course. You will learn the material through videos, assignments, structured training exercises, projects, and other activities you can complete at your pace.
Description: With this self-guided certification program, students will learn about the history of Six Sigma its benefits and get an overview of Six Sigma project management techniques. The course uses a combination of videos, exercises, industry-based use cases, a Six Sigma project, and other assignments. Some of the critical concepts covered include mapping Critical to Quality (CTQ) metrics, understanding the Voice of the Customer (VOC), defining the elements of a project charter, and root cause analyses.
GO TO CERTIFICATION
---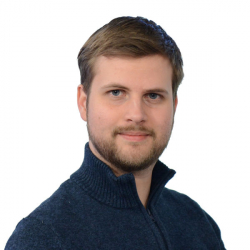 Latest posts by William Jepma
(see all)