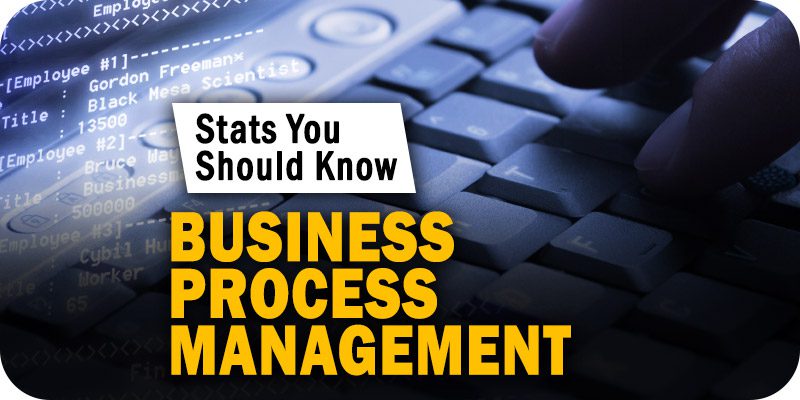 As part of Solutions Review's Premium Content Series—a collection of contributed columns written by industry experts in maturing software categories—Giota Gavala, a Digital Marketing Executive at Comidor, shares some insights on the business process management statistics companies should know.
Business process management (BPM) is the practice of managing a company's business processes, improving efficiency, defining processes, identifying opportunities for improvement, and optimizing how those processes are executed. There are many benefits to implementing a BPM solution in your company. These solutions can improve customer service by ensuring that every customer has a similar experience when submitting a support request or contacting your company. It can also help reduce costs by identifying redundant tasks and cutting them out of the process. 
If your company is in the process of considering the implementation of a Business Process Management Solution, keep these five statistics in mind.
The Business Process Management Statistics You Need to Know
---
1) Only 4% of companies track and manage their processes
Lukasz Tartanus of Procesowcy conducted a study of 236 Polish enterprises in 2016 to assess their process maturity. According to the findings of that study, of the 69% of firms that reported having established procedures, only 4 percent monitored and controlled them. 
Understanding a process is only the first step toward improving it. After all, you can't identify whether you're doing things the right way until you continuously measure the outcome of your processes. Suppose you don't have measurement procedures in place, and a mistake occurs in your approach. In that case, it can become a routine that hurts your company processes by allowing your staff to perform tasks incorrectly—as such, documenting your operations is not a one-time task. BPM is a continuous process that requires ongoing attention.
2) During the period 2021-2028, the market is expected to increase at a CAGR of 12.0%
In 2020, the BPM market was worth USD 10.64 billion. With the growing need among businesses to streamline business operations to achieve operational excellence, customer satisfaction, flexibility, and productivity in many business areas, the market is growing. 
The market is expected to increase at a CAGR of 12.0% between 2021-2028, from USD 11.84 billion in 2021 to USD 26.18 billion in 2028. This market's demand and growth are responsible for the continuous increase in CAGR, which will revert to pre-pandemic levels after the pandemic is ended.
3) BPM projects deliver 30-50% productivity gains
BPM has been adopted by many companies across the globe and has been proven to be one of the most effective methods for improving productivity and reducing waste. There are three critical ways in which BPM increases productivity: 
It reduces time spent on repetitive tasks.

It ensures that the right people are doing the right jobs.

It allows for better collaboration between teams.

 
Implementing a BPM solution, when done correctly, can provide your company with a noticeable boost in productivity. For example, according to Gartner, 95 percent of 150 BPM initiatives are successful. Similarly, Forrester reports that BPM projects can deliver between 30-50% productivity gains. In comparison, only 25% of general IT and ERP were completed. 
4) BPM projects have an internal rate of return of more than 15%
Almost all organizational leaders are looking for methods to increase their cost savings, which is one of the reasons BPM tools with Low-Code capabilities are becoming so valuable. These tools have been optimized to work with today's digital business models, decrease delivery times, and ultimately enhance the quality of a project or strategy's outcome.
The percentage of cost reduction depends on various factors such as the company's size, what type of BPM tool is being used and how it is being implemented. According to another Gartner report, based on a survey of their clients' BPM experiences, 80 percent of enterprise organizations executing BPM projects will have an internal rate of return of more than 15%.
5) BPM can improve customer satisfaction by 30%
To increase customer satisfaction, companies need to focus on delivering what they promise, keep customers engaged, and create a positive experience for them. Customer satisfaction and BPM go hand in hand as they both attempt to answer the same question—how well is your company serving your customers? 
The goal of BPM is to provide a platform for effective collaboration among all stakeholders and improve the overall customer experience. BPM helps organizations improve their service levels, reduce costs, increase revenue and develop new products. With that in mind, consider how, according to a BPTrends survey, 30% of participants claim that BPM tools improve customer satisfaction.
---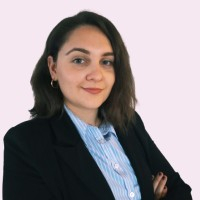 Latest posts by Giota Gavala
(see all)