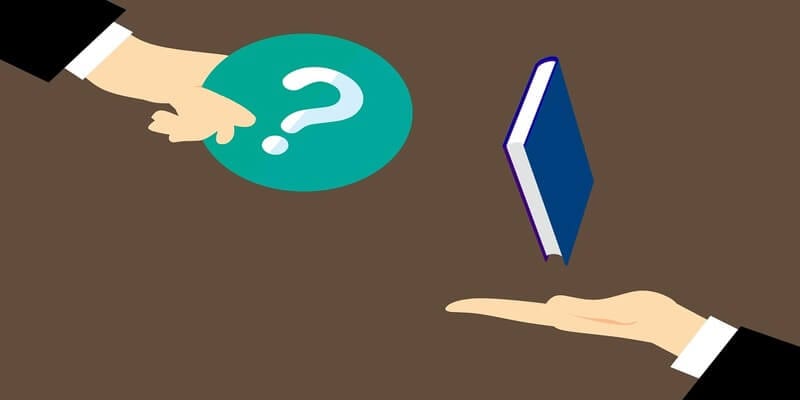 Today, you hear a plethora of different acronyms for process automation. RPA, BPA, BPM, DPA, and so-forth. Process automation, commonly known and referred to as digital transformation, is a fast-growing technology topic of 2019 but there still seems to be some confusion caused by the loose use of terminology. The automation sector emcompasses multiple software options, all with corresponding acronyms. In an attempt to frame the language, we've provided some definitions in our process automation evolution glossary.
RPA
According to Deloitte's most recent global CIO survey, IT executives named process automation as their top focus for digital transformation, with 69% of the 1,437 responding leaders listing it as a priority ahead of all other focus areas. Meanwhile, Gartner reported that enterprise interest in process transformation is driving demand for robotic process automation (RPA) software, with revenue growing 63.1% in 2018 to $846 million. Gartner expects demand to push RPA software revenue to $1.3 billion in 2019.
Robotic Process Automation (RPA): Refers to the application of technology that allows employees in a company to configure computer software (or a "robot") to capture and interpret existing applications for processing a transaction, manipulating data, triggering responses and communicating with other digital systems.
RPA is just one of many process automation technologies that businesses are implementing to drive organizational outcomes and gains. As Gartner illustrates, it make sup a significant portion of the automation market. RPA is about automating tasks to deliver tactical efficiencies, lower costs and reduce errors.
BPM (S)
At their core, BPM solutions are designed for a more effective and agile work environment to produce greater efficiency and compliance throughout an organization. BPMS is a valuable automation tool for enterprises to generate a competitive advantage through cost reduction, process excellence, and continuous process improvement.
Business Process Management: Software applications used for designing, analyzing, executing, monitoring and optimizing business processes. BPM tools leverage workflow and collaboration to provide meaningful metrics for better decision-making.
BPMS helps managers and CEOs measure, respond and control all operational processes and apply IT solutions directly to them. Furthermore, they help coordinate the improvement of employee productivity by automating the daily workforce tasks they would be doing manually if a BPM system wasn't in place.
However, as software vendors feel the need to embrace new tech innovations and trends to keep up with changing business and customer demands, many have made the shift from BPM to DPA in their offerings, or at least have started to incorporate a blend of the two.
DPA
According to a Forrester Wave report,
"In order to facilitate digital transformation, businesses need to leverage DPA, while it offers traditional BPM capabilities, focusing on cost reduction and compliance and handling complex, long-running processes, it also supports large numbers of rapid, business-driven applications, focusing on customer outcomes."
Digital Process Automation (DPA): refers to the use of digital technology to perform a process (or processes) in order to accomplish a workflow or function.
It's true DPA is an important subset of the traditional BPM category, but what's driving this shift in tech is the growing need for business to automate processes as a part of wider digital transformation initiatives. BPMS is solely focused on building, operating and automating important business processes driven by data and human decisions, but lacks the digital transformation initiative. DPA doesn't have the need for a human element like BPM does, it merely allows the mechanical steps to be managed by an automated and intelligent process flow.
BPA
BPA helps businesses streamline everyday processes such as employee onboarding, accounts payable and more. The purpose of BPA aims to make processes more cost-efficient, streamlined, error-proof and transparent. With automated processes in place, organizations save time and ensure best practices are implemented to improve overall operational efficiency.
Business Process Automation: use of technology to automate, repeatable, day-to-day tasks. It accelerates how work gets done by routing information to the right person at the right time through user-defined rules and actions.
BPA is used by some experts as an umbrella term for the range of process automation technologies. However, there are different opinions on BPA as well as others in the automation sphere.
"Digital, business process and robotic process automation are essentially the same. When applied appropriately, these refer to comprehensive end-to-end process automation," said Gina Schaefer, Intelligent Automation lead at Deloitte Consulting LLP. "Specifically, these terms refer to the use of scripted automation software to mimic human actions in the execution of rules-based 'swivel chair' type tasks, typically where an individual accesses and processes data from multiple applications."
---
Looking for more? Download our Business Process Management Buyer's Guide for free to compare the top-24 products available on the market with full page vendor profiles, key capabilities, a BPMS market overview, our bottom line analysis, and questions for prospective buyers.
And don't forget to follow us on Twitter, LinkedIn and Facebook for all the latest in Work Tech!

Latest posts by Elizabeth Quirk
(see all)