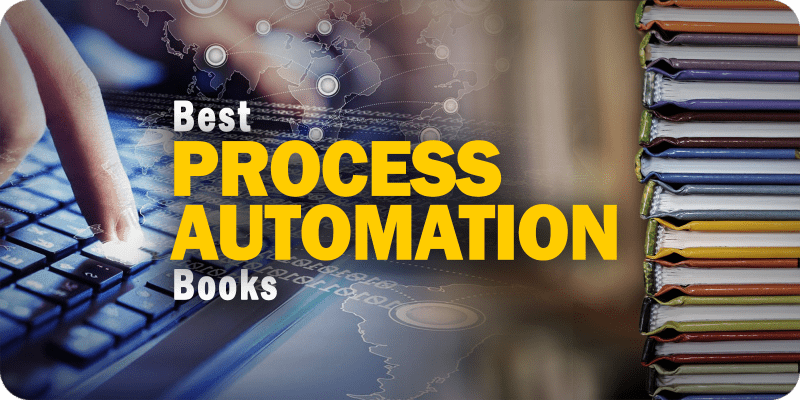 Our editors have compiled this list to spotlight some of the best process automation titles based on Amazon user reviews, rating, and ability to add business value. Solutions Review participates in affiliate programs. We may make a small commission from products purchased through this resource.
The process automation sector encompasses multiple software options, including robotic process automation (RPA), business process management (BPM), digital process automation (DPA), and business process automation (BPA). These tools can be beneficial for the rapid development of applications and the streamlining of day-to-day business processes and operations.
There are plenty of free online resources (such as Solutions Review's Business Process Management Buyer's Guide, Business Process Management Vendor Comparison Map, and best practices section). Still, sometimes it's best to do things the old-fashioned way. Few resources can match the in-depth, comprehensive detail of one of the best process automation titles.
The editors at Solutions Review have done much of the work for you, curating this list of the best process automation titles on Amazon. These books have been selected based on the total number and quality of user reviews and adding business value. Each of the titles listed in this compilation meets the minimum criteria of a 4-star-or-better ranking.
Below, you will find a library of titles from recognized industry analysts, experienced practitioners, and subject matter experts spanning the depths of RPA, BPM, DPA, and BPA. This compilation includes publications for practitioners of all skill levels.
Note: Titles are listed in no particular order.

The Best Process Automation Titles
---
OUR TAKE:
With this book, enterprise application developers, business analysts, and process professionals can begin to broaden their RPA, BPM, and intelligent automation expertise with new insights and skills.
Description: With this project-based guidebook, readers will learn the principles of robotic process automation and become familiar with the tools needed to architect solutions that meet the needs of business automation projects. Readers can also expect to learn about popular RPA tools like UiPath and Automation Anywhere, alongside tips on integrating Excel data with UiPath and building AI-based social media moderation tools with Google Cloud Vision API. The book is written by Nandan Mullakara, the CEO of automation consulting firm Innomatiq, and Arun Kumar, the Assistant Vice President of EXL Service and experienced professional in the BPM and RPA fields.
---
OUR TAKE: 
This book from Sunit Kumar Sen, a professor in the Department of Applied Physics at the University of Calcutta, provides readers with comprehensive coverage of safety practices essential to the process control, automation, and chemical industries. 
Description: Readers looking for a look into how Fieldbus interacts with the market will benefit from this 2014 book from Sunit Kumar Sen. The thorough, 400-page book details the utilities, components, configurations, wiring, installation methods, safety aspects in hostile conditions, and commissioning of Fieldbuses. Other relevant topics covered in the text include data communication, surge protection systems, device connection techniques, process control, wireless standards, wireless networking, and the various advantages and shortcomings of popular Fieldbuses like HART, Profibus, and Foundation Fieldbus.
---
OUR TAKE:
Tom Taulli has been a software developer since the 1980s, and in this book, he provides enterprise IT specialists and managers with an in-depth overview of the industry's leading RPA systems, including where they are the most effective and the risks and costs associated with them.
Description: Robotic Process Automation (RPA technology has been around for several decades, but it has hit an inflection point relatively recently due to the convergence of big data, AI, and cloud computing technologies. With this book, readers will learn how to leverage RPA systems in their company to automate rule-based processes like scheduling, transferring data, inputting data, copying and pasting data, filling out forms, and searching. Other subjects covered include developing an RPA strategy, how to evaluate RPA solutions, dealing with pushback from employees, and more. The book is geared toward IT specialists and managers at medium-to-large organizations.
GO TO THIS BOOK
---
OUR TAKE: 
Martin Hollender's book provides a discussion of a range of topics related to process automation, including connectivity, process control, and asset management. The book is recommended to industrial engineers or students in control and automation.
Description: Improve your understanding of Collaborative Process Automation Systems (CPAS) with this comprehensive book that covers fundamental concepts regarding security, enterprise connectivity, engineering, advanced process control, operator efficiency, plant asset management, and more. Martin Hollender collaborated with industry experts to provide his readers with thorough coverage of CPAS infrastructure and standards. The in-depth reference book also covers the differences between CPAS and more traditional automation systems.
---
OUR TAKE: 
This title from Richard Murdoch gives an overview of the evolution of automation technology and an explanation of RPA platforms and use cases. The book is targeted at people interested in becoming automation consultants.
Description: One of the best ways to get into automation technologies is to specialize in RPA technology, as it provides users with intuitive designs and a no-code development environment. With this book, readers will find some "quick-start" advice to help them begin developing their robotic process automation skillsets. Topics covered include platform selection, deployment strategies, automation scenarios across application types, RPA project management, programming techniques, and more. Writer Richard Murdoch also provides his readers with an overview of popular RPA applications like Automation Anywhere, Blue Prism, UiPath, and others.
---
OUR TAKE: 
This book is a collaboration between Leslie P. Willcocks, John Hindle, and Mary C. Lacity. Readers will gain a better understanding of the strategic advantages that RPA can provide.
Description: Based on years of research into hundreds of different business deployments, this book focuses on the strategic potential found in RPA implementation and shines a spotlight on the leading practices of industry front-runners. Readers can expect to learn about the innovations that can be made possible with RPA and uncover new insights for getting stakeholder buy-in. Other subjects covered in the textbook include change management, capability development best practices, using RPA as a platform, linking cognitive and AI technologies, and more.
---
OUR TAKE: 
This title from Pascal Bornet, Ian Barkin, and Jochen Wirtz gives an overview of the concept of intelligent automation and its benefits. Additionally, readers are given insights from over 200 industry experts.
Description: As one of the first reference books on Intelligent Automation (IA), also called Hyperautomation, this book will introduce its readers to IA's emergence in the field of artificial intelligence. Readers can expect to be walked through IA's definition as a "cutting-edge" combination of technologies and methodologies, encompassing everything from entire organizations to individuals to machine learning tools, low-code platforms, robotic process automation solutions, and more. The book can be read by professionals of all experience levels, regardless of whether they're experienced industry practitioners, are new to the topic, or are interested in learning what the industry's future might look like.
---
OUR TAKE: 
From Ravin Jesuthasan and John W. Boudreau, this title gives readers a precise and actionable way to determine how, when, and where to apply workflow automation. The book also focuses on combining humans, artificial intelligence, and automation.
Description: This book is based on a collection of "groundbreaking" research geared toward leaders looking to learn (or relearn) how to create a successful balance between human and machine labor. The title provides readers with a structured, four-step approach to this concept that focuses on deconstruction, optimization, automation, and reconfiguring. With the insights and best practices contained in the book, leaders will learn how to reexamine what a job is, what tools are required to complete that job, and identify who (or what) is best suited to carry out the task.
GO TO THIS BOOK
---
OUR TAKE: 
This second edition textbook from Marlon Dumas, Marcello La Rosa, Jan Mendling, and Hajo A. Reijers results from the authors' combined experience in the BPM space at the undergraduate and graduate levels and in the context of professional training. The book takes a step-by-step approach to the subject, making it a good fit for students.
Description: Readers looking for a complete, end-to-end introduction to business process management (BPM) lifecycles should start with this book. The title covers process modeling automation, process analysis, process redesign, computer science methodologies, business management tools, industrial engineering, and more. And thanks to the insight provided by the writers, the book's primary points are illustrated with BPMN industry standards, as defined by the Object Management Group and endorsed by practitioners and vendors worldwide.
---
OUR TAKE: 
Author Aaron Guilmette has been working in the technology space since 1998 and focuses on collaborative technologies. After finishing this book, readers will understand how to use Microsoft Power Automate to replace repetitive tasks with business workflow automation technology.
Description: Kickstart your Microsoft Power Automate skills and know-how with this comprehensive introductory book. With its collection of hands-on tutorials, projects, and self-assessment questions, the easy-to-follow textbook will guide readers through the process of configuring automation workflows for business processes in Microsoft and across third-party applications. Readers will also learn to manage inputs, documents, database store, approvals, and use the triggers, connectors, and actions involved in automating business processes.
---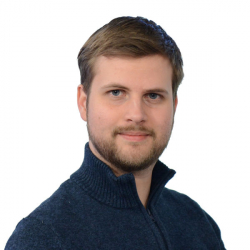 Latest posts by William Jepma
(see all)