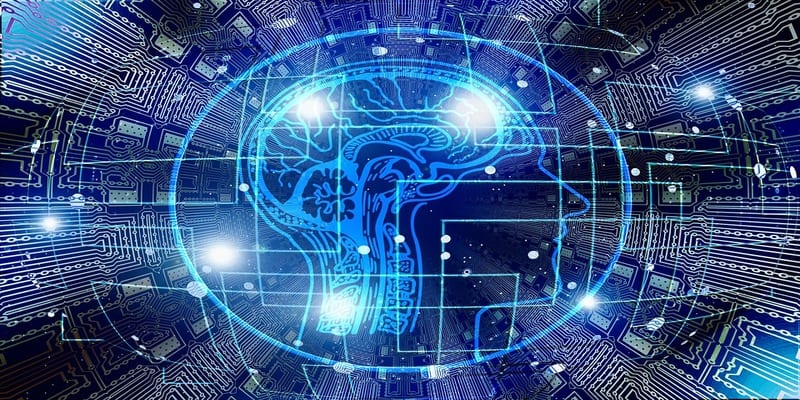 Intelligent Business Process Management Suites (iBPMS) is defined by Gartner as having capabilities such as validation (process simulation, including "what if") and verification (logical compliance), optimization, and the ability to gain insight into process performance have been included in many BPMS offerings for several years. iBPMSs have added enhanced support for human collaboration such as integration with social media, mobile-enabled process tasks, streaming analytics and real-time decision management. 
The iBPMS market today is the natural evolution of the earlier BPMS market, except with added features (above) making it possible for greater intelligence within business processes. iBPM solutions help businesses plan and automate their complex business processes by building a dynamic technology environment based on value-added knowledge work.
In light of this, we recently spoke with Miguel Valdes Faura, Founder and CEO of Bonitasoft, about iBPM software to help provide a more depth definition. He's also provided us with some insight into iBPM solutions, where Robotic Process Automation (RPA) comes into play, and his views on the marketplace.
SR: What is your view on AI applied to BPM?
MF: There are a lot of AI related technologies that are complementary to BPM when it comes to improve business processes and applications efficiency, compliance and continuous improvement. AI technologies can be used in BPM in a non-intrusive way (for example, as a plug-and-play component) to provide visibility, analysis and better understanding of business operating models – through real-time information on current performance and indicators for potential improvements. We will see more and more AI related technologies that will re-use historical data from BPM applications and processes to make predictions and recommendations that apply to ongoing and future executions.
SR: What are the advantages of iBPM software?
MF: Intelligent BPM platforms should be all about making sure that technology is helping users to excel, to focus on their strengths, to match their expectations, to create memorable experiences, to enable them to make better and faster decisions and to reduce the number of tedious and repetitive tasks. "Users" of a single application can be prospects interacting with a new customer onboarding banking application; or the operational manager responsible for customer acquisition for the bank; or a member of the DevOps team responsible for the application development and improvement; or the business owner of the underlying process for the application.
BPM software is still about coordinating people, systems, processes (and applications), but intelligent BPM is about making sure that all those various users get real-time information and proactive predictions, recommendations and insights to continuously innovate and improve their experiences. Of course, intelligent BPM is also about making sure that processes, applications and systems can reshape and adapt themselves as they run and can select the best actions to be executed… so users get better experiences and a better understanding around business operating models.
SR: Are there iBPM solutions available today? What does the marketplace look like?
MF: The BPM space has dramatically changed over the past few years thanks to hype around Digital Transformation (DT) and the increasing number of companies undertaking profound DT initiatives. BPM vendors are expanding their platform capabilities to empower the teams that work on those projects so technology is more and more aligned with the key objectives of DT initiatives: enable continuous innovation, increase customer satisfaction and drive new business opportunities.
While many BPM vendors are investing in AI technologies, decision management and adaptive case management capabilities, there are big differences among them regarding targeted personas, the nature and the complexity of use cases, and the level of coverage. For example, in terms of AI investment, most BPM vendors these days are applying AI services to business processes execution. Some examples of that would be:
trigger a new process based on a AI intuition/sentiment analysis
route processes in motion depending on AI predictions
define the next best action based on AI sentiment analysis and decision tables
Those are all valid use cases but are process/application specific. And often they rely on external AI services (APIs) and could require a high level of Data Science expertise to manage large data sets.
SR: Where does RPA fit into all this? Is it being integrated into BPM solutions?
MF: RPA is one of those technologies that are part of the new automation market scene. BPM and RPA are complementary technologies. Enterprises can use those technologies combined to manage end-to-end process automation in their digital transformation initiatives. BPM is responsible for process orchestration, exception management and complex decision-making by humans. RPA is in charge of repetitive sequences of tasks that can be fully delegated to a virtual "digital workforce" of software robots.
BPM integrated with RPA can:
Reduce operating costs though automation of complex but routine tasks;
Automate back-end processing with a combined approach of RPA (best for systems without APIs) and BPM (appropriate for systems that have APIs);
Create highly personalized customer experiences by designing and connecting seamless user interfaces, processes and business data;
Increase customer satisfaction with smoother, faster processes behind applications to give users a better customer experience.
We are seeing more and more vendors from those two markets stabilizing strategic partnerships. At Bonitasoft we've recently signed a global partnership with UiPath to combine the capabilities of RPA and BPM.
---
Looking for more? Download our Business Process Management Buyer's Guide for free to compare the top-24 products available on the market with full page vendor profiles. The guide includes four key capabilities to look for in a BPM platform, plus questions to ask before purchasing. It's truly the perfect resource for anyone looking to find the right BPM for their business/organization, or those looking to replace an existing one.
And don't forget to follow us on Twitter, LinkedIn and Facebook for all the latest in Work Tech!

Latest posts by Elizabeth Quirk
(see all)