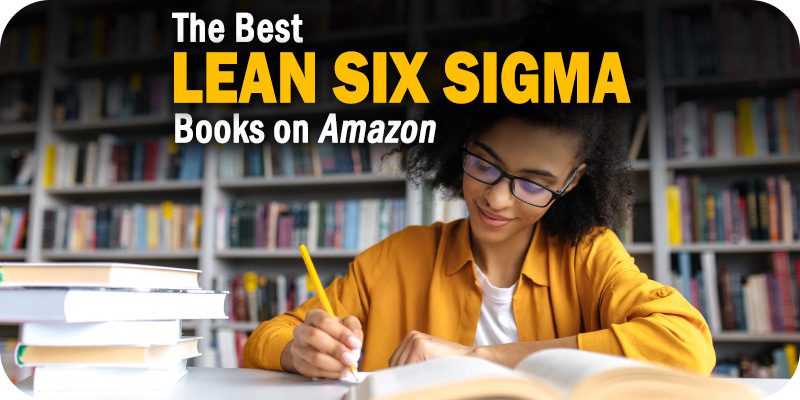 The editors at Solutions Review have compiled a list spotlighting some of the best Lean Six Sigma books worth reading based on each title's relevance, ratings, publish date, and ability to add value to a business.
Lean Six Sigma is a methodology that seeks to improve business performance. Unlike Business Process Management (BPM), Lean Six Sigma tracks and decreases process variability and defects within those processes. As a combination of two powerful process improvement methods, Lean and Six Sigma, this practice can remove process redundancies. Lean Six Sigma approaches business processes from an analytical point of view and aims at improving an organization's overall customer satisfaction.
There are plenty of free online resources to help you and your team improve their Lean Six Sigma expertise. Still, sometimes, it's best to do things the old-fashioned way, as few resources can match the in-depth, comprehensive detail of a well-researched Lean Six Sigma book.
With this in mind, the editors at Solutions Review have curated this list of the highest-rated Lean Six Sigma books on Amazon. Below you will find a library of titles from recognized industry analysts, experienced practitioners, and subject matter experts spanning the depths of Lean Six Sigma terminologies, concepts, tools, and more.
This compilation includes publications for active and aspiring practitioners of all skill levels. The titles are listed in no particular order.
The Best Lean Six Sigma Books to Consider Reading
---
OUR TAKE: Written by one of the most renowned experts on Lean Six Sigma and business improvement, this guide will help you with a practical, straightforward walkthrough of implementing an improvement culture into a company.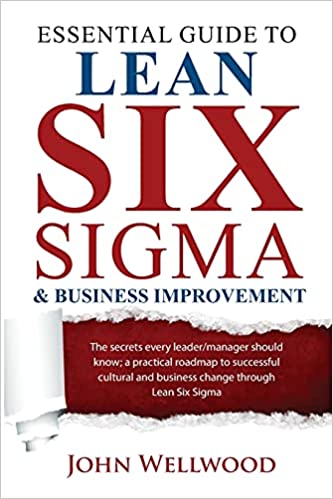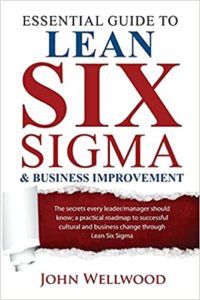 Description: Implementing the Lean Six Sigma methodologies can be time-consuming and work-intensive, especially if a company isn't familiar with it. John Wellwood understands the challenges involved, so he's taken his over thirty years of experience and written this book. The book is geared toward business leaders looking to educate their company about Lean Six Sigma and business improvement strategies. It can help readers identify friction points, outline a plan for success, and understand how to get every department on board with their Lean Six Sigma initiatives.
GO TO BOOK
---
OUR TAKE: As a collection of 8 different books, this collection presents a uniquely valuable and comprehensive exploration of the Lean methodology that can help you become an expert.
Description: Readers who pick up this collection of books from writer Jeffrey Ries can expect to walk away with new depths of insight and understanding into the Lean Methodology. These titles are written and compiled to help professionals understand these concepts and challenge them to dive even deeper into them. Topics covered include Lean Six Sigma methodologies, manufacturing processes, Kanban, Lean analytics, managing startup businesses, agile project management, Scrum, the Kaizen mindset, and other subjects to help readers improve their skills and optimize the way they do business.
GO TO BOOK
---
OUR TAKE: Written by a Lean production practitioner for Lean production practitioners, this book will give you an insider look at the structure and tools involved in developing and managing Lean production systems.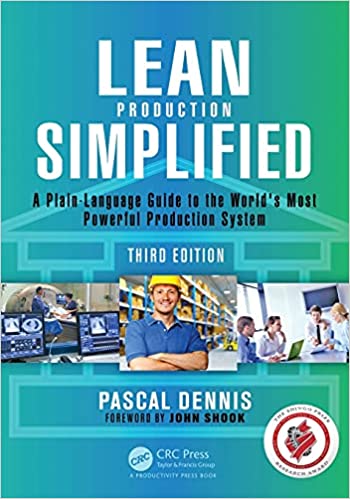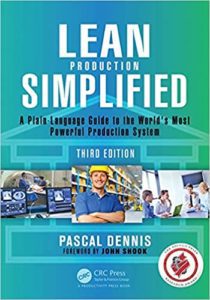 Description: The third edition of this bestselling title expands prior editions by incorporating new case studies that track the ways Lean can help healthcare, finance, engineering, IT, and other markets generate meaningful results. Topics covered across the book's duration include visual management concepts, Five S, Total Productive Maintenance, just-in-time parts delivery, the jidoka principle, Lean management culture, and more. The book is written by Pascal Dennis—who has written several other books on similar topics—and uses a common-sense writing style to help readers across experience levels benefit from his insights.
GO TO BOOK
---
OUR TAKE: This comprehensive, nearly 700-page title will help businesses learn how to use concepts around Lean Startup, Lean Enterprise, Lean Analytics, Agile Project Management, Lean Six Sigma, and Kaizen.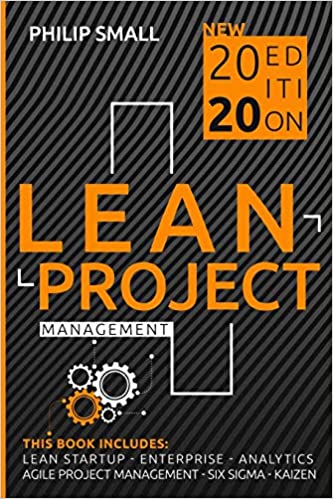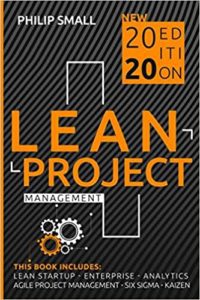 Description: With the insights and strategies in this book, readers can learn how to create high-quality products quickly, improve how they manage projects, and implement Lean methods into their business processes. Specific topics covered include the step-by-step process of managing a Lean project, how to maintain a team's productivity with Scrum, using Kanban to visualize workflows, mastering Lean Six Sigma roles, exploring the pros (and cons) of the 5S system, utilizing Lean Analytics, adopting a Kaizen mindset to encourage positive change, and more. The book was written by Philip Small and was updated in early 2021 to reflect the current market.
GO TO BOOK
---
OUR TAKE: Written by two Lean Six Sigma experts, this top-rated title will introduce you to the jargon used in this organizational practice and help you learn to use it to your company's advantage.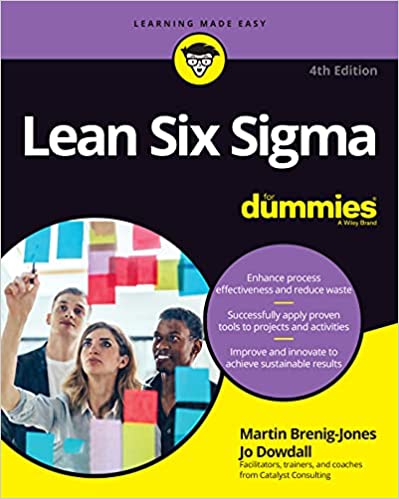 Description: With the strategies and insights outlined in this book, readers can take their projects, teams, and organization workflows to a whole new efficiency level. The book is written by Martin Brenig-Jones and Jo Dowdall, who collectively have over fifty years of Lean Six Sigma experience. Their book will guide readers through the fundamental principles of Lean thinking and Six Sigma processes by breaking them down into easy-to-follow steps. The topics covered will help readers learn to use Lean Six Sigma to create business cultures that prioritize continuous improvement, streamline tasks with robotic process automation, sustain ongoing business improvements, and more.
GO TO BOOK
---
OUR TAKE: If you're looking for a straightforward introduction to the Lean Six Sigma framework, this book is for you.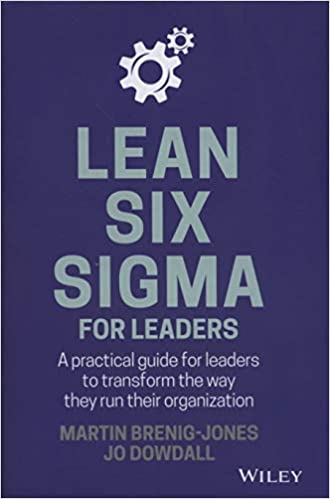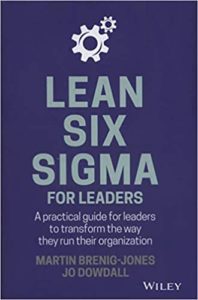 Description: Written for business leaders, this title presents its audience with a simplified approach to adopting a continuous improvement framework. Writers Martin Brenig-Jones and Jo Dowdall use real-world case studies and a practical, jargon-free approach to outline the fundamental principles of Lean Six Sigma. At approximately three hundred pages, the book is a relatively quick read. It can help leaders get the insights they need to start making more informed strategic decisions, implement Lean Six Sigma methodologies into their day-to-day practices, and set their company on the right course.
GO TO BOOK
---
OUR TAKE: This book by Michael L. George, John Maxey, David Rowlands, and Mark Price provides summaries and examples of the 70 most essential tools in Lean Six Sigma and offers a quick reference on using the DMAIC improvement cycle.
Description: With this book, readers will find a robust collection of detailed examples and step-by-step instructions for crucial Lean Six Sigma topics and tools, including "Pull," "Heijunka," and "Control Charts." The title blends Lean and Six Sigma concepts to provide expert advice and insights on the best ways to determine which tool within a "family" is best suited for a specific purpose. It's an excellent reference guide for Green and Black Belts to take what they've learned from a classroom setting and begin to apply it in the field and help their company find new levels of competitive success and streamline its managerial processes.
GO TO BOOK
---
OUR TAKE: If you're looking to establish a baseline understanding of Six Sigma concepts or take your skills to the next level, this in-depth book can help you out.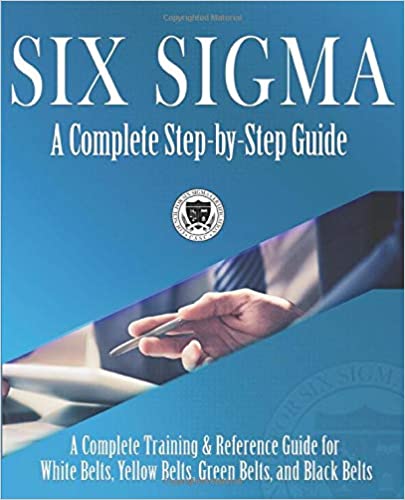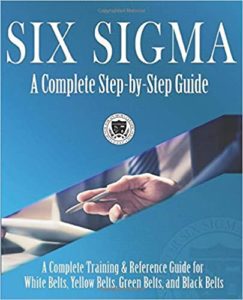 Description: Written to help Six Sigma professionals of all experience levels, this 800+-page textbook covers nearly every strategy and tool needed to develop, support, and maintain quality improvement initiatives. The book is geared toward beginners, advanced Six Sigma experts looking to polish their skills, professionals seeking a training manual for certification, leaders needing a resource to train their employees, and more. Topics covered include methodology overviews for White or Yellow Belt readers, statistic computations for Green Belt professionals, advanced concepts for Black Belt experts, and industry-specific Six Sigma use cases.
GO TO BOOK
---
OUR TAKE: This easy-to-use guide is written to be used as a manual and self-paced learning tool where crucial Lean Six Sigma concepts are explained and examined in practical, meaningful ways.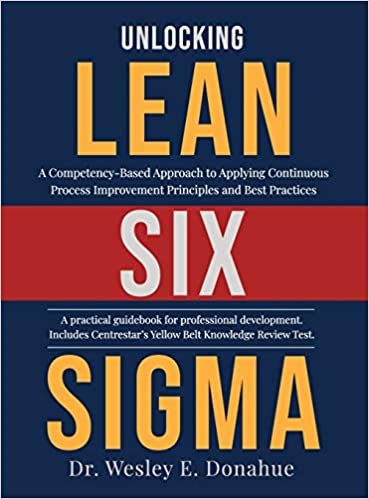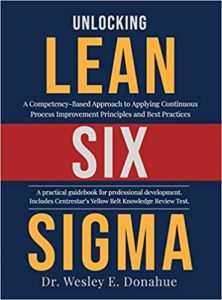 Description: With this book, readers will learn how Lean Six Sigma can support individual and project management teams to implement new process improvements and pinpoint problems. The title uses an easy-to-follow style and learning tools like worksheets, illustrations, charts, third-party links to relevant videos, process improvement vase scenarios, tips, and practice questions to help readers flex their understanding. Writer Wesley Donahue even included a 120-question knowledge test at the end of the book to help his audience test how well they understood the book and guide them on how to improve if needed.
---
---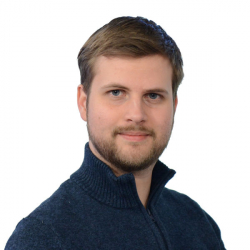 Latest posts by William Jepma
(see all)