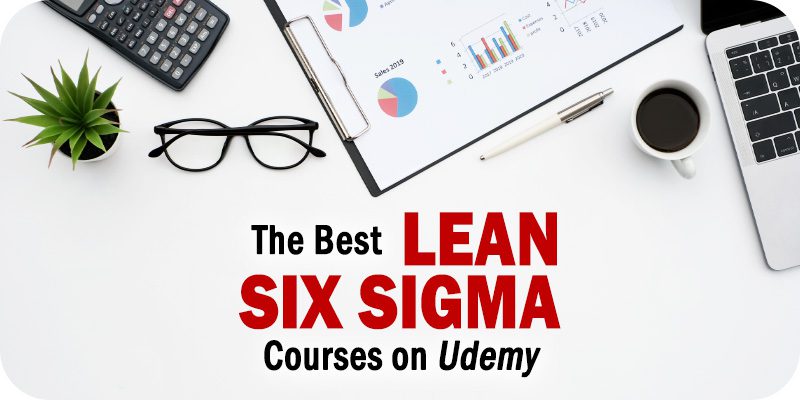 The editors at Solutions Review have compiled this list spotlighting some of the best Lean Six Sigma courses on Udemy to consider taking. Solutions Review participates in affiliate programs. We may make a small commission from products purchased through this resource.
Lean Six Sigma is a methodology that seeks to improve business performance. Unlike

Business Process Management

(BPM), Lean Six Sigma does so by tracking/decreasing process variability and defects within those processes.

As a combination of two powerful process improvement methods, Lean and Six Sigma, this practice can remove any waste or redundancy from an operation. Lean Six Sigma approaches business processes from an analytical point of view and aims at improving an organization's overall customer satisfaction. 

With this in mind, we've compiled this list of the best Lean Six Sigma courses on Udemy if you're looking to grow your skills for work or play. Udemy is one of the top online education platforms globally, with more than 130,000 courses, expert instruction, and lifetime access that allows you to learn on your schedule.

This list of the best Lean Six Sigma courses on Udemy below includes links to the modules and our take on each.

Note: Courses are listed in no particular order.
The Best Lean Six Sigma Courses on Udemy
OUR TAKE: This course from Six Sigma Academy Amsterdam is a Bestseller on Udemy with more than 7,000 ratings. Upon completing this training, students will be able to mitigate bottlenecks to speed up processes, improve supply chains, and visualize complex processes.
Description: Coming from the Six Sigma Academy Amsterdam, this training course is designed to help aspiring professionals become Lean Management and Lean manufacturing certified, a crucial step toward becoming a certified Lean Six Sigma Black Belt. Subjects covered in the course include the 5S methodology, qualify function deployment, value stream maps, Six Sigma DMAIC methodologies, the Andon principle, Kanban, etc. The program is geared toward managers, auditors, and quality assurance professionals.
OUR TAKE: Throughout this training, you will learn the different Six Sigma roles, how to demonstrate data analysis by using the Seven Basic Tools of Quality, and discuss the DMAIC Model.
Description: This course from the Advanced Innovation Group Pro Excellence (AIGPE) requires no prior knowledge of Lean Six Sigma and will help leaders, management folks, and professionals of all experience levels learn the basics of Six Sigma. Upon completion, students will have the skills needed to become a certified Six Sigma White Belt, describe its methodologies, create a SIPOC, unlock an end-to-end view of their business processes, analyze data, infer results, and understand the fundamentals of Lean and Kaizen.
OUR TAKE: This best-selling course provides a helicopter view of the DMAIC structure of Six Sigma and outlines the basic tools that Lean Six Sigma professionals use daily. Additionally, students will be able to join conversations with Lean Six Sigma professionals.
Description: This dual course contains the Lean Six Sigma White Belt and Lean Six Sigma Yellow Belt training and certification courses. It will equip learners with the tools necessary to move toward becoming a certified Lean Six Sigma Black Belt. Designed to be straightforward, practical, and enjoyable, this entry-level training course will teach users about the overlaps between Kaizen, Agile, Scrum, Six Sigma, and Lean and showcase how they can be used to improve company processes.
OUR TAKE: This class introduces students to a wide range of Lean Six Sigma concepts, tools, and statistics. These concepts include critical path analysis, measurement system analysis, and project priority matrix.
Description: At the end of this accredited Lean Six Sigma Green Belt training course, professionals will learn to apply Six Sigma across industries, use it in MS Excel, and prepare for external exams that can yield them a Lean Six Sigma certification. The course is a bestseller at Udemy and has a 4.5/5 rating from over 10,000 reviews and 35,000+ students.
OUR TAKE: In this course, students will learn to apply Six Sigma statistics in Microsoft Excel, calculate confidence intervals, and design complex experiments to optimize products and services. The class is recommended to those in management, auditor, or quality assurance positions.
Description: This ASQ-aligned Lean Six Sigma Black Belt training program is designed to help students make strides toward becoming certified Lean Six Sigma Black Belt professionals. The program is taught by experienced university lecturers who walk students into a deeper understanding of failure mode and effect analysis, Kano Analysis, quality function deployment, NPV analysis, confidence intervals in MS Excel, and much more.
OUR TAKE: This training provides a clear understanding of Six Sigma Black Belt Phase 0, also known as "Pre-Define." Students will be able to figure out where to start with the Six Sigma Black Belt and learn to visualize their organization from an end-to-end perspective.
Description: Kickstart your Lean Six Sigma Black Belt training with this video-based BootCamp. The program includes downloadable slides for each lecture, dozens of practice questions, and over fifty downloadable resources to expand students' learning. Topics covered include the history of continuous improvement, the value of Six Sigma, integrating Lean and Six Sigma, business processes, enterprise leadership responsibilities, change management, organizational roadblocks, and Six Sigma roles.
OUR TAKE: This course from Lean Strategies International LLC gives students an overview of the history of Lean and Six Sigma and the responsibilities and roles associated with being a Lean Six Sigma Yellow Belt. It is recommended that students take a white belt course before this class, but it is not required.
Description: Developed specifically for individuals looking to understand topics like lean, six Sigma, and continuous improvement, this Six Sigma Yellow Belt will help students show their employers that they're ready to play a significant role in supporting their company's strategic journey. Learners can expect to learn about improving quality, reducing process defects, eliminating waste in the organization, and more.
OUR TAKE: Instructor Koundinya Nemana leads students through simplified explanations of Lean Six Sigma Black Belt concepts with practical examples and exercises designed specifically for service industry situations.
Description: With thirty-three videos across eight modules, this training course is an attractive entry-point for professionals hoping to learn more about Lean Six Sigma. Alongside the video material, the course also includes templates, exercises, and other learning tools to help students practice their skills and improve their confidence with the course content.
OUR TAKE: This class from Robert Chapman is aimed at business improvement professionals, process owners, and managers or team leaders. Chapman covers root cause analysis, process mapping, and the voice of the customer.
Description: Designed to act as a repository of Lean Six Sigma, this training program has no prerequisites and covers fundamental topics around project management tools, root cause analysis, Lean Six Sigma, business improvement tools, Lean, and more. The course consists of three hours of video content, nineteen downloadable resources, and is best suited for business improvement professionals, managers, consultants, analysts, and business owners.
OUR TAKE: This course, created by Gunjan Subedi, provides an overview of how enterprises use lean and Six Sigma to improve their business as an example for students to improve their organization's processes. Subedi also offers an exploration of Lean Six Sigma DMAIC and DMADV improvement approaches.
Description: Grow your business and lean management skills with this almost six-hour training course. The program covers over one-hundred topics across fifteen modules and introduces students to an extensive collection of Lean tools, concepts, and methodologies. Alongside the video lectures, students will have access to practices tests, quizzes, case studies, and dozens of additional resources to further their learning.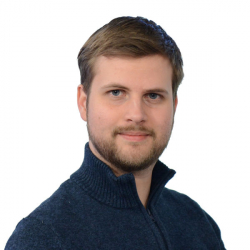 Latest posts by William Jepma
(see all)