The Best Business Process Improvement Courses for Beginners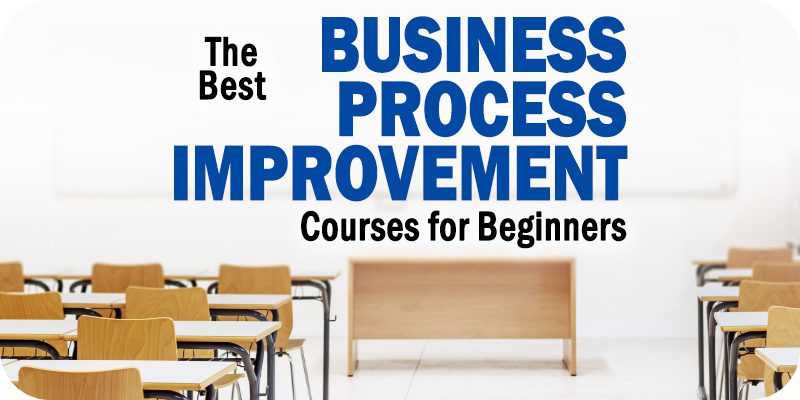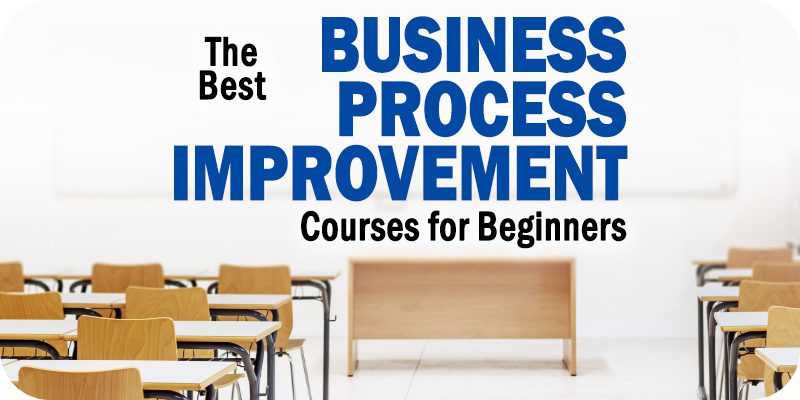 The editors at Solutions Review have compiled this list of the best business process improvement courses that beginners and aspiring professionals should consider. Solutions Review participates in affiliate programs. We may make a small commission from products purchased through this resource.
The growing importance of business process management (BPM) best practices and techniques for optimizing day-to-day business operations are paramount in the enterprise. One facet of that is business process improvement, which is a critical factor in a company's continued success and evolution in changing markets. However, not everyone is fully educated on business process improvement since it changes on a case-by-case basis across companies and industries.

With this in mind, the editors at Solutions Review have compiled this list to spotlight some of the best business process improvement courses available on online learning platforms like LinkedIn Learning and Udemy.
These training courses can be completed in relatively short periods, making them an ideal choice for busy professionals and students looking to get familiar with business process management and improvement best practices. The following list of process improvement courses includes links and summaries of each program.
Note: Courses are listed in no particular order.
The Best Business Process Improvement Courses for Beginners
---
OUR TAKE: The instructor for this beginner-level course is Chris Croft, a lecturer and thought leader in project management leadership. Croft explores how to measure processes, utilize statistical process control, and reduce costs.
Provider: LinkedIn Learning
Description: This compact course will give students an introductory overview of the essential tools for business process improvement initiatives. These include insights like statistical process control, measuring processes, Lean Six Sigma, delivery time, reducing costs by minimizing waste, and more. Students who finish Chris Croft's beginner-level training program will have the skills to improve three of the most valuable aspects of a company's process: time, quality, and cost.
GO TO COURSE
---
OUR TAKE: Suzanne Kaye is a professional organizer and productivity expert who leads this beginner-level, hour-long course. Kaye outlines multiple learning objectives, including integrating business software for data efficiency, improving data analysis, and delegating and outsourcing tasks.
Provider: LinkedIn Learning
Description: Students who take Suzanna Kaye's course will explore many of the most effective tools, tactics, and technologies for simplifying business processes and learn how to streamline and automate repetitive tasks to boost productivity. Specific topics covered include facilitating communication with autoresponders, managing project communications, outsourcing, streamlining social media marketing, paper management, customer service, and email marketing efforts.
GO TO COURSE
---
OUR TAKE: This course will teach you how business processes in your company and other organizations. You'll learn to be a "proactive agent of informed change" to address issues and identify opportunities for your company.
Provider: Udemy
Description: Across the course's 3.5-hour training course, students will learn to advance their careers by designing and utilizing business processes that deliver results with modeling (BPMN) analysis and transformation. Topics covered include organizational process assets, Kanban, process modeling, estimation, business rules, process waste analysis, enterprise environmental factors, process design, and more. Upon completion, learners will understand how business rules and the theory of constraints define an organization's behavior.
GO TO COURSE
---
OUR TAKE: As a beginner-level course, the three hours of training videos included here will help aspiring professionals further their careers and learn about the basics of process mapping, hierarchy, taxonomy, and lifecycles.
Provider: Udemy
Description: This training program from LS Consulting will teach students about mapping business processes, process taxonomy, process mapping lifecycles, process mapping symbols, and identifying process improvement opportunities. The course includes almost three hours of video lectures, supplementary resources, and a detailed walkthrough of a real-life case study to help students exercise their skills.
GO TO COURSE
---
OUR TAKE: While some knowledge of business process terminologies is recommended, the only thing you need to get started with this nearly 10-hour course is a desire to learn about the tools and techniques involved in business process improvement and operational excellence.
Provider: Udemy
Description: This top-rated training course will teach students to add value, propel business efficiency, eliminate waste, implement the 6S methodology, develop standard operating procedures, employ total productive maintenance (TPM), identify potential flaws in the workplace, improve production planning, set up reduction programs, and utilize a suite of continuous improvement tools. The course was recently updated to reflect current market trends and contains ten hours of material.
GO TO COURSE
---
OUR TAKE: Start accelerating your career with this 6-hour recently updated course, which will equip you with the communication, leadership, and process mapping skills needed to kickstart your career in a meaningful way.
Provider: Udemy
Description: Taught by Ben Wann, an industry expert with years of experience, this training course will teach students to analyze problems, implement solutions via process interviews, diagram processes, review procedures, identify potential solutions, implement those solutions in your company, and master the soft skills needed to influence the essential dynamics to project success. The course uses six hours of video material, over twenty downloadable resources, and several assignments to help learners improve their skills.
GO TO COURSE
---
OUR TAKE: This compact course has no prerequisites and will equip you with the skills and insights you need to develop and execute process improvement projects and sell them to the decision-makers in your organization.
Provider: Udemy
Description: In this course, business improvement professional Robert Chapman will teach students about the fundamental building blocks, processes, and fundamentals involved in process improvement and mapping tools. Topics covered in the two-hour course include identifying value and non-value-add steps, the main steps involved in developing process improvement initiatives, process mapping tools, and more. The program uses video lectures, a live demonstration of a process improvement case study, templates, quizzes, and an assignment to help students reinforce their skills.
GO TO COURSE
---
OUR TAKE: Learn how to identify wasted processes in your operations, understand the fundamentals of Lean methodology, and see firsthand how to apply those concepts to your company.
Provider: Udemy
Description: This ninety-minute course is geared toward business leaders, consultants, managers, analysts, and recent graduates and will help them learn how to identify and reduce waste in their company processes. Topics covered include process mapping skills, Lean Six Sigma, process improvement strategies, the most prevalent forms of waste, and how to remove them from your company.
GO TO COURSE
---
---