The Best Low-Code Books on Amazon for Your Reading List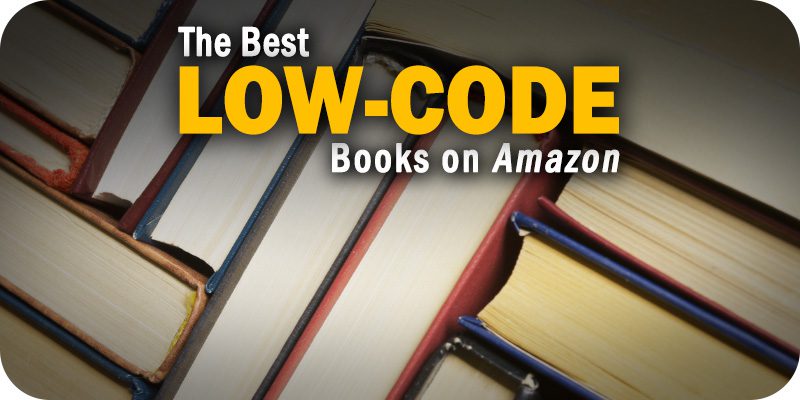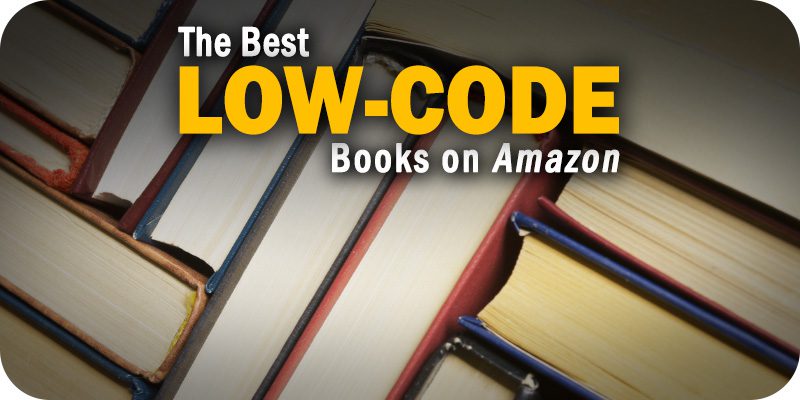 The Solutions Review editors have compiled this directory, compiling some of the best low-code books based on Amazon user reviews, ratings, and ability to add business value. Solutions Review participates in affiliate programs. We may make a small commission from products purchased through this resource.
Low-code or no-code development platforms enable citizen developers to create apps and build new processes with automated workflows with minimal coding. These platforms minimize the need for extensive coding experience, allowing less experienced application developers to accomplish their goals in a streamlined manner.
Low-code development platforms can be a great stepping stone to more coding-intensive app development. Many free resources are available online (such as Solutions Review's Business Process Management Buyer's Guide, Business Process Management Vendor Comparison Map, and best practices section).
Still, sometimes it's best to do things the old-fashioned way, and few resources can match the in-depth, comprehensive detail of low-code books.
The editors at Solutions Review have done much of the work for you, curating this list of the best low-code books available on Amazon. These books have been selected based on the total number and quality of user reviews and their ability to add business value.
Note: Titles are listed in no particular order.
The Best Low-Code Books on Amazon for Your Reading List
OUR TAKE: This book—from Bryan Kenneweg, Imran Kasam, and Micah McMullen—is for business analysts and citizen developers looking to get started with Mendix's mobile and web application development tools.
Description: Readers who pick up this book can expect to improve (or kickstart) their ability to understand low-code development on Mendix, alongside the factors that often drive its adoption. Across the title's 330+ pages, professionals will learn to develop fully functioning web applications, prepare themselves for the Mendix certification exam, and get comfortable with Studio Pro's functionalities. Other subjects covered include domain model basics, page design, microflows, app customization, error handling, storing data, microflows, baseline apps, and the basics around the Mendix Platform, Studio, and Pro products.
---
OUR TAKE: Enrico Murru's book does not require readers to have any prior programming experience. This title is recommended to anyone interested in developing applications or solutions for business problems.
Description: This book explores many of the low-code tools available on the Salesforce platform. Readers will learn to use these tools to build customized CRM applications without writing code, create apps with rich user experiences, improve productivity with business process automation, and leverage Salesforce Lightning Platform's toolset to develop professional-grade apps. Other topics include approval processes, validation rules, dynamic configurations, data models, process builders, Lightning Flows, Lightning App Builder, data reporting, solution deployment, and more.
---
OUR TAKE: In this book, Gareth Cantrell guides readers through the basic concepts of automation, including triggers, conditions, and actions. After completing this book, readers will understand how to implement use cases practically.
Description: Learn how to create rules and automate tasks in Jira with the help of this 300-page book. Readers will be introduced to how automation works on the platform and learn about the building blocks of automation, including things like actions, conditions, triggers, and advanced rule-related techniques. Other topics covered include creating custom notifications, enhancing rules, sending automated messages, troubleshooting tips, using Jira Service Management, using DevOps tools, and integrating with external systems like Slack, Microsoft Teams, and GitHub.
---
OUR TAKE: This title from Riaz Ahmed is the author's eleventh book on Oracle APEX, showing his expertise on the subject. This book is part of a three-book set and includes No-Code Oracle APEX for Thirteen to Ninety, SQL and PL/SQL For Everyone, and Oracle APEX 20 For Beginners.
Description: Written for beginners, this comprehensive 3-in1 book includes over 700 pages of material to help aspiring professionals develop the foundation of skills they need to become dynamic web developers with Oracle APEX's no-code/low-code tools. The book uses a tutorial approach with hundreds of hands-on exercises and illustrations to teach readers about SQL, PL/SQL, the operational areas of those languages, and how to use the Oracle Application Express (APEX) toolkit to build complete applications outfitted with modern interfaces, integrations, data, logic, and more.
---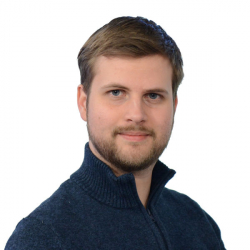 Latest posts by William Jepma
(see all)