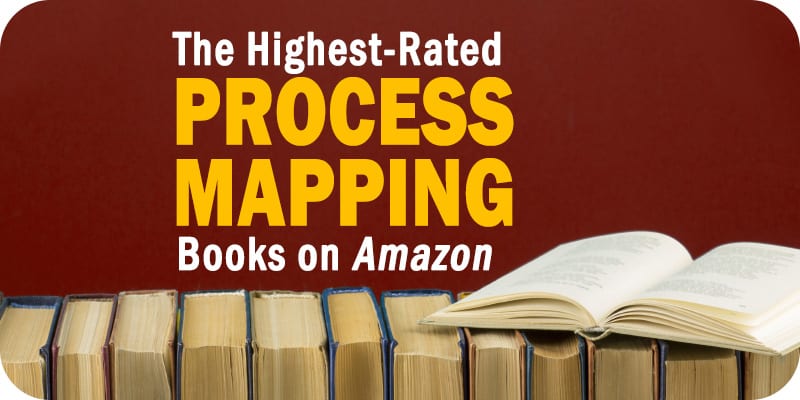 Our editors have compiled this directory of the best business process mapping books to read based on Amazon user reviews, ratings, and the ability to add business value. Solutions Review participates in affiliate programs. We may make a small commission from products purchased through this resource. 
There are plenty of free resources available online (such as Solutions Review's

Business Process Management Buyer's Guide, BPM Vendor Comparison Map,

and

best practices section

). However, sometimes it's best to do things the old-fashioned way, and few resources can match the in-depth, comprehensive detail of a top-rated process mapping textbook.

 

The editors at Solutions Review have done much of the work for you, curating this list of the highest-rated process improvement books on Amazon. Below you will find a library of titles from recognized industry analysts, experienced practitioners, and subject matter experts spanning business process management, process automation, process mapping, and supply chains. This compilation includes publications for practitioners of all skill levels.

Titles have been selected based on the total number and quality of reader user reviews and their ability to add business value. Each of the process mapping books in this compilation meets the minimum criteria of 40 reviews and a four-star-or-better ranking. This compilation includes publications for practitioners of all skill levels.
The Highest-Rated Process Mapping Books Available on Amazon
---
OUR TAKE: Despite its age, this title is a timeless introduction to the core principles of business process mapping, improvement, and management, and it can help professionals of all experience levels fine-tune their skills and expertise in their field.
Description: With this simple, professionally-written book, readers can dive into an in-depth survey of process redesign methodologies that can help them transform their organization into a real competitor in their marketplace. Author Dan Madison has over twenty years of experience teaching leadership development, process mapping, process management, and more courses. He's used that expertise to craft a book that summarizes the evolution of work management styles, introduces readers to process mapping tools, and demonstrates how they can begin redesigning their internal processes.
---
OUR TAKE: Now on its second edition, this book will provide beginners to process mapping with the how-to guidance they need to improve and apply their skills in their organization.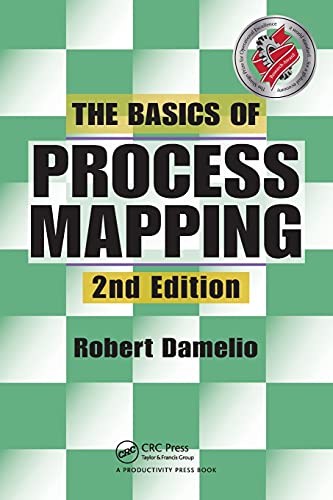 Description: Written by Robert Damelio—a consultant, author, and business founder with decades of industry experience coaching business leaders, improvement practitioners, and natural work groups in businesses of all sizes—this compact, entry-level handbook provides readers with insights, guidance, and examples for three types of process maps: flowcharts, relationship maps, and cross-functional process maps. The book will help its readers learn how to apply these maps in their businesses, use them to make work visible at multiple levels, and reduce the lead time for processes.
GO TO BOOK
---
OUR TAKE: The authors of this title, Karen Martin and Mike Osterling, have combined their years of industry experience to create a title that helps companies align their leadership team and deliver the best value to customers
Description: This top-rated book can help novice and experienced process improvement practitioners design and operate their businesses more effectively. Even companies already using value-stream mapping methodologies will learn how to improve their transformation efforts. Readers can expect to learn how to prepare their leadership team for the transformation, deepen their understanding of their current work systems, design a future state of business that supports top-notch performance, and adopt new process designs to pave the way for continued improvement.
---
OUR TAKE: This popular, top-rated provides summaries and examples of the 70 most essential tools in Lean Six Sigma, including "Pull," "Heijunka," and "Control Charts." Additionally, the book offers a quick reference on using the DMAIC improvement cycle.
Description: With its blend of Lean and Six Sigma tools and concepts, this bestselling book (it has nearly 3,000 reviews!) provides readers with in-depth, expert advice on determining what tool is best for different circumstances. It uses a combination of detailed examples and step-by-step instructions to help its readers learn how to utilize these methodologies to maximize process efficiency, maximize control over those processes, and propel their organization to higher success. The book is written by Michael L. George, John Maxey, David Rowlands, and Malcolm Upton, all industry experts with a wealth of experience with these tools.
---
OUR TAKE: Author Bruce Silver has used his extensive teaching experience to create a book that zeroes in on the most valuable elements that process modelers must know about if they want to develop effective BPMN strategies.
Description:  At just over 120 pages, this compact handbook provides readers of all experience levels with a handy overview of critical subjects and concepts like BPMN, flowcharts, decision charts, business process models, instance alignment, and more. Bruce Silver, the author of this title, has been providing BPMN training since early 2007 and is seen as an authority in the industry. Silver was also a member of the BPMN 2.0 technical committee in OMG, and his website is a popular source of news and commentary about BPMN matters.
---
OUR TAKE: If you want some serious bang for your buck, this collection of books from Jeffrey Ries should be at the top of your list. It includes eight titles, all designed to help readers master Lean methodology and become an expert.
Description: As a collection of eight separate titles, this is one of the most valuable books on this list, especially for beginners looking to dive headfirst into the Lean and Six Sigma methodologies. The collection begins with a beginner's guide to Six Sigma and ends with a title regarding Kaizen for small business startups. Additional subjects covered include implementing Six Sigma methodologies, Kanban, agile project management, managing product development initiatives with Agile frameworks, and how to use Kaizen to give your company a competitive edge in its industry.
---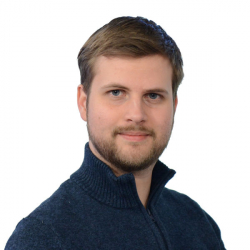 Latest posts by William Jepma
(see all)