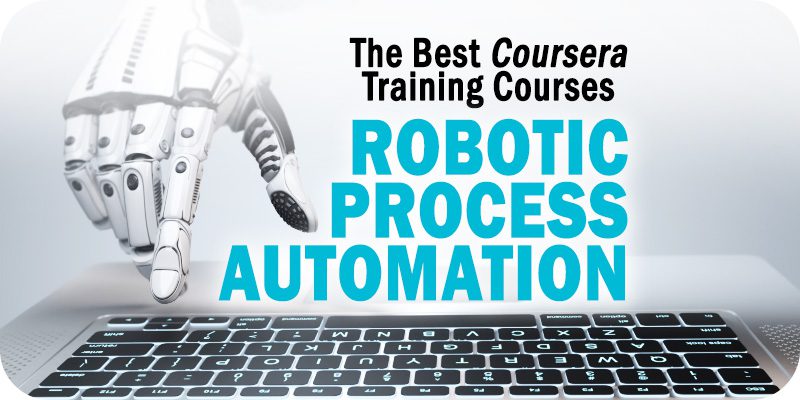 The editors at Solutions Review have compiled this list of the best robotic process automation training courses on Coursera that beginners and aspiring RPA professionals should consider taking. Solutions Review participates in affiliate programs. We may make a small commission from products purchased through this resource.
Robotic process automation (RPA) can help organizations optimize day-to-day organizations by automating repetitive tasks and empowering employees to focus on more significant tasks. If you and your team are looking to improve their RPA skills and expertise, you're going to want to get started on the best note possible. That's where the online training courses and certification programs can help.
The robotic process automation training courses below are available on Coursera, one of the top online learning platforms. Each program can provide aspiring and beginner-level professionals with a comprehensive curriculum to help them kickstart and deepen their RPA skillsets. The following list of courses includes links and summaries of each program.
The Best Robotic Process Automation Training Courses on Coursera
---
OUR TAKE: This course is geared toward experienced and novice RPA developers and will teach students how to get the most value and efficiency from the functionalities offered on the Automation 360 platform.
Description: Automation 360 is one of the leading robotic process automation (RPA) platforms on the market. From Automation Anywhere itself, this course is designed to introduce learners to RPA processes, teach them to identify business processes for automation, and show them how to use Automation Anywhere Robotic Interface (AARI) to automate back office and front office processes. The specific tools and skills covered in the program include building bots with Automation 360's action packages, deploying bots to automate processes, writing inline scripts for RPA bots, and more.
---
OUR TAKE: If you're looking for a comprehensive program on RPA, this is the certification for you. The program includes four courses and covers all of the basics you need to know about Automation Anywhere's RPA capabilities.
Description: Developers that enroll in this four-course certification program from Automation Anywhere can expect to learn about cognitive automation tools, analytics, building a digital workforce with RPA, automating business processes, and designing, developing, and deploying software bots. In addition to the four standalone courses, this program includes an applied learning project to put their newfound RPA skills to the test. The program has no prerequisites and is accessible to beginners of all experience levels. 
GO TO COURSE
---
OUR TAKE: At five hours in length, this entry-level course uses real-world use cases and insights to provide you with practical literacy on robotic process automation technologies.
Description: This two-week training course uses approximately five hours of video content and several quizzes to help students identify potential use cases and benefits for robotic process automation capabilities. The course is geared toward financial and accounting professionals looking to find their footing with RPA tools and see firsthand how to implement them into their processes.
GO TO COURSE
---
OUR TAKE: Learn RPA design and development with this training program from UiPath. It consists of six courses geared toward beginners and can be completed in approximately three months with only four hours of work a week.
Description: Students who enroll in this six-course training program will learn the basics of robotic process automation, develop a familiarity with the UiPath platform, practice the ability to design and create automations for business processes, and prepare to become a UiPath Certified Professional. Other topics covered data manipulation, control flow, UI automation, UiPath orchestrators, and automation techniques for RPA. The course concludes with a final lesson that incorporates a capstone project to help students practice their new skills.
GO TO COURSE
---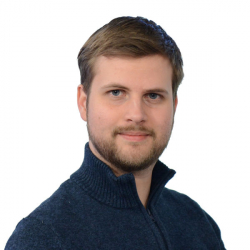 Latest posts by William Jepma
(see all)