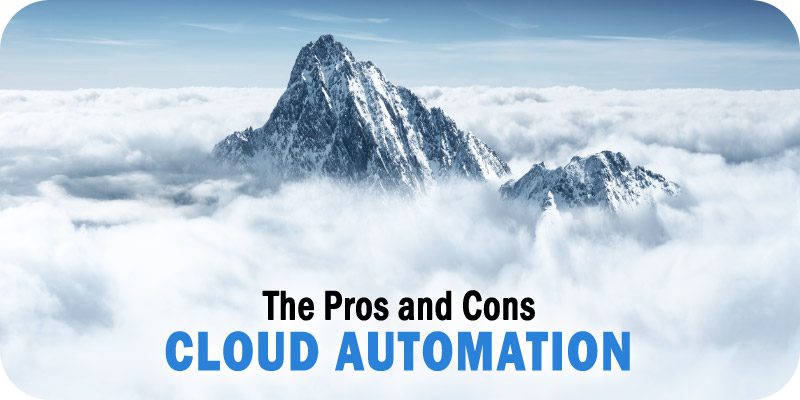 As part of Solutions Review's Premium Content Series—a collection of contributed columns written by industry experts in maturing software categories—Dan Shimmerman, the President and Chief Executive Officer at Blueprint Software Systems, outlines some of the pros and cons of cloud automation solutions.

Companies in various industries are aggressively choosing cloud-first automation platforms and migrating their automation estates from on-premise technology to the cloud. That was the conclusion of a recent report by software giant Automation Anywhere, and, in truth, it shouldn't be all that surprising. Cloud automation, after all, offers numerous advantages, from the ease of use and cost-effectiveness to increased security and ease of maintenance. 
Essentially Software as a Service provided by third parties, cloud automation offers a web-based interface and is accessed on a browser, eliminating the need to download heavy software or host it on internal servers. But while its many benefits, cloud automation is not for everyone, especially those companies that want or need more customization and control. Implementation, for example, is arguably one of cloud automation's most potent benefits. Because cloud automation is web-based, implementation is immediate and requires very little intervention by an organization's IT department. User management is also simplified since it only relies on a handful of administrators to distribute and manage pre-defined users and roles with simple access. 
The only real disadvantage identified by companies implementing automation on external cloud technology is that its user management and technology are based on the software vendor's policies. This potentially can cause a conflict with the user's internal system. This is particularly true for organizations in highly regulated industries that must adhere to stringent protocols and controls imposed by the agencies that oversee their activities. 
Security is also an issue in these highly-regulated industries. Because cloud automation's security options lack the customization and control of on-premise technology, organizations must rely on the vendor to control all aspects of security and backend databases. That makes them entirely dependent on those vendor setups when they might need specific configurations according to their internal and external controls, making regulatory compliance difficult. 
While security may be problematic for organizations with more rigid requirements, it is typically regarded as a distinct advantage by organizations with no issues with their management being handled by an outside vendor. Cloud automation enables a secure setup right out of the box with little to no internal intervention. The vendor handles all security upgrades, disaster recovery, data integrity, and more.  
Analytics and reporting are yet another component of cloud automation offering out-of-the-box advantages. Organizations employing a cloud setup have immediate access to an array of established reports and dashboards with easily configurable scheduling. This removes the burden on internal teams to handle these components. Again, the lack of customization and access to backend data can be a disadvantage if the organization desires more control and specification. 
Offering more of a mixed bag in terms of advantages and disadvantages is maintenance and support. With cloud-native automation platforms, the vendor handles care and support entirely. That means less time for employee training and zero reliance on in-house IT teams to manage manual upgrades. New software versions with the latest features are automatically pushed to the cloud. Organizations always use the most up-to-date software without relying on expensive IT resources to perform the upgrades. For users, this translates into savings in both time and money. 
On the flip side, support can sometimes be tricky and vary widely from vendor to vendor. Suppose there is an outage or even buggy behavior. In that case, a user must rely on the ability of the vendor's development team (along with the extent of the service level agreement) to remedy the situation. While uptime and service remain the vendor's responsibility, the control that some organizations might prefer is absent. 
Finally, there is cost. Here, the advantages are almost entirely on the side of cloud automation, which offers more competitive price points with both license and utilization price structures. And because the technology is web-based, it removes the need to host and monitor the infrastructure. That translates into additional cost savings. The ease of use and increased accessibility to automation further ensure quick returns on the investment. The only real disadvantage to cloud automation from a cost perspective is that costs potentially can rise in the future as pricing models and automation estates increase.  
Bottom line, cloud automation offers numerous advantages for organizations that want to reduce the total cost of ownership for robotic process automation and free their internal IT teams from the expensive, time-consuming dependencies demanded by on-premise technology. Cloud automation implementation is easy and cost-effective, while security, maintenance, and reporting are bundled into the solution. For organizations that want or need more customization and control, whether they operate in a highly regulated industry, deciding between cloud automation and on-premise setups can prove to be a difficult choice.
---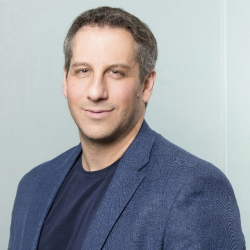 Latest posts by Dan Shimmerman
(see all)