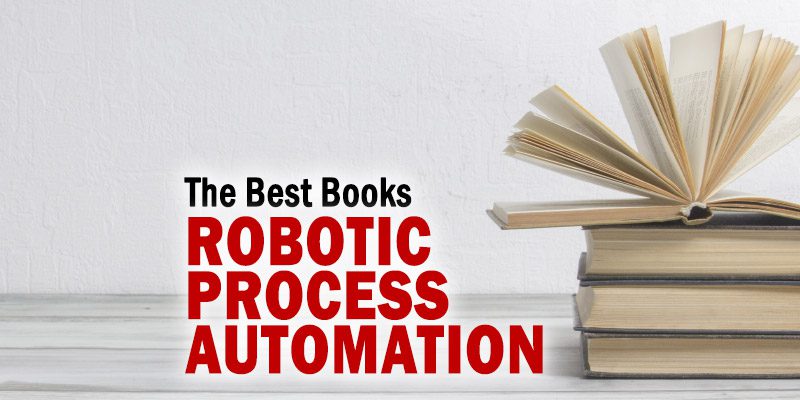 The Solutions Review editors have compiled this directory of the top robotic process automation books for professionals to read based on Amazon user reviews, ratings, and their ability to add business value.
Robotic Process Automation (RPA) professionals have a massive responsibility. Knowing how to streamline business processes with RPA technology without incident is critical to a company's success. With businesses and industries changing at a rapid pace, keeping up with the latest trends and best practices can be a challenge. While there are many free online resources to help teams improve their expertise, a good book is sometimes the best, most accessible option to pursue.
With that in mind, the Solutions Review editors have compiled the following list of robotic process automation books for professionals to consider reading. These books are intended for beginners and experts alike and are written by authors with proficiency and recognition in the Robotic Process Automation (RPM) and Business Process Management (BPM) marketplaces. The titles are listed in no particular order.
The Best Robotic Process Automation Books
---
OUR TAKE: With decades of software development experience, writer Tom Taulli has written a book for IT specialists and managers who want an in-depth overview of industry-leading RPA technologies.
Description: Written for IT managers and specialists at mid-to-large companies, this nearly four-hundred-page book will help readers learn how to extract the highest return on investment (ROI) from their RPA implementations. The text uses industry case studies and best practices to explain the core concepts of RPA solutions and illustrate how to develop an effective technology strategy, earn employee buy-in, and identify where leading RPA solutions in the marketplace are most effective (or not).
GO TO BOOK
---
OUR TAKE: This title from Richard Murdoch provides aspiring automation consultants with a summary of how these technologies have changed and are currently used in industries today.
Description: Automation consulting is a field experiencing a great deal of growth in the last several years. Since the market is changing rapidly, it can be challenging for aspiring (and even active) consultants to stay informed of the most important developments. With this book, industry expert Richard Murdoch will explain deployment strategies, RPA project management tips, programming techniques, automation scenario examples, platform selection guidances, and overviews of leading RPA platforms. Additional topics covered include how RPA is changing enterprises, what security looks like, and more.
---
OUR TAKE: Mary C. Lacity and Leslie P. Willcocks have written a book for novices and professionals alike. The book focuses on interviews with clients, analysts, and providers to illustrate and analyze automation technology's role in the future of work.
Description: This book is written to help active and aspiring professionals learn to examine real-world implementations of robotic process automation and cognitive automation tools to showcase how these technologies are accelerating, scaling, and maturing in global enterprises. The book uses insights from multiple industries, applications, interviews, shared services, and use case studies to summarize action principles, explain how to mitigate potential automation risks, and summarize how machine-learning algorithms can process big data.
GO TO BOOK
---
OUR TAKE: Aimed at end-users and citizen developers who create various business processes, Lim Mei Ying's book will introduce readers to the Blue Prism solution and give them the insights they need to get started.
Description: Readers who pick up Lim Mei Ying's book will learn how to use Blue Prism's functionalities to design and develop robotic process automation solutions capable of performing tasks and improving company productivity. Other subjects readers will learn about include how to use Blue Prism Studio, raise exceptions, develop robots to deal with errors, learn about Blue Prism's coding best practices, and understand why robotic automation tools are crucial in a company's business processes.
GO TO BOOK
---
OUR TAKE: If you want to learn how to avoid common mistakes and embrace the best practices for deploying bots, this accessible book from Christopher Surdak JD can help you get started.
Description: This book is the result of the author's years of experience deploying various technology bots at dozens of leading organizations worldwide. Readers of various experience levels can expect to learn why bots fail to deliver the desired results and improve their understanding of what it takes to make those bots succeed. Writer Christopher Surdak covers essential topics like the development of cognitive bots, artificial intelligence, and how to leverage "bots" to optimize and expand the work a team can complete.
GO TO BOOK
---
OUR TAKE: With this book, Rob King provides his audience with a streamlined overview of the essential concepts of robotic process automation to help them understand why it's a valuable technology for businesses.
Description: Regardless of the company's industry, robotic process automation technology probably has a part in it. It's a crucial tool in meeting changing customer demands and adapting to the future, which is why it's so important to know how to implement, manage, and use an RPA solution properly. In this book, writer Rob King explains the different types of RPA, outlines how to align them to the unique needs of each business, and offers a carefully considered, researched approach to selecting and implementing the right RPA platform.
GO TO BOOK
---
OUR TAKE: This book is based on four years of research into over four hundred business deployments of robotic process automation solutions and will help readers learn to identify and develop a Total Value of Ownership (TVO) framework for their RPA lifecycles.
Description: Written as a collaboration between industry experts Leslie P. Willcocks, John Hindle, and Mary C. Lacity, this in-depth title provides professionals with a new perspective on the strategic potential of RPA technologies. Subjects covered across the book include change management, governance, capability development practices, action principles to utilize across the RPA lifecycle, the total value of ownership, cognitive/AI technologies, strategies for overcoming common challenges, digital transformation, and practical strategies for getting stakeholder buy-in.
---
OUR TAKE: Enterprise application and software developers who want a practical summary of proven best practices for implementing leading RPA solutions should pick up this popular book from Nandan Mullakara and Arun Kumar Asokan.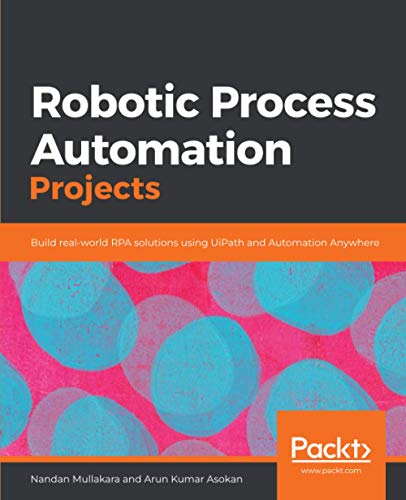 Description: This project-based guidebook will help developers learn the principles of RPA solutions, improve their ability to architect solutions that meet business automation demands, and understand how RPA tools like UiPath and Automation Anywhere can help. Specific subjects covered include helpdesk ticket generation systems, how to build AI-based social media moderator platforms, sales order processing systems, automated workflow development, UiPath basics, RPA techniques, Automation Anywhere use cases, and more.
GO TO BOOK
---
Solutions Review participates in affiliate programs. We may make a small commission from products purchased through this resource.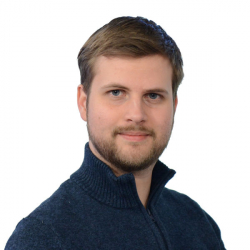 Latest posts by William Jepma
(see all)