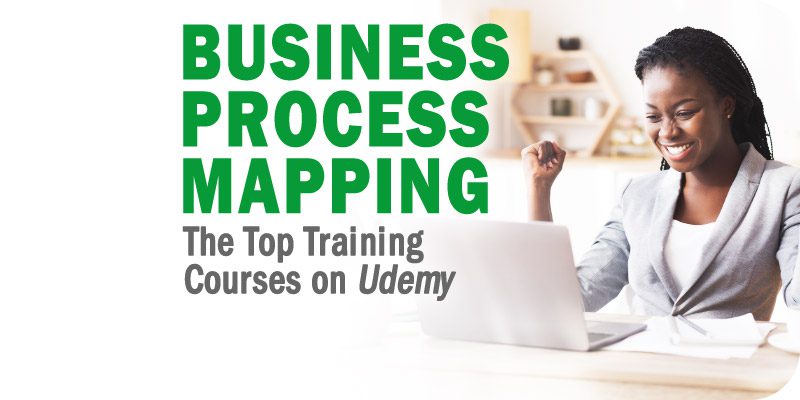 The editors at Solutions Review have compiled this list to spotlight some of the top business process mapping training courses available on the Udemy learning platform. Solutions Review participates in affiliate programs. We may make a small commission from products purchased through this resource.
Business process mapping—also referred to as process mapping or process flowcharting—is a technique companies can use to visually represent and analyze the sequences of activities and steps involved in a business process. The goal of this technique is to provide a clear, comprehensive, and visual representation of a process that includes all the tasks, decisions, inputs, outputs, and interactions involved to provide decision-makers with the insight they need to understand process flow, identify potential bottlenecks, and make informed decisions about process improvement initiatives.
However, not everyone is fully educated on the various practices involved in business process mapping. With that in mind, the editors at Solutions Review have compiled the following list to spotlight some of the best business process mapping training courses available on the Udemy learning platform. These business process mapping training courses range from beginner to intermediate levels and help active and aspiring professionals learn and fine-tune their skills.
The Top Business Process Mapping Training Courses on Udemy
---
OUR TAKE: If you're looking for a compact introduction to mapping business processes, this two-hour training course will get you started.
Description: Business professionals who enroll in this course will learn how to map any process in their company in under tens steps, improve their ability to perform process gap analysis, identify process improvement opportunities, and differentiate a process from work, tasks, activities, or other functions. Alongside the video lecture material, the course includes a detailed walkthrough of a real-world case study, nine downloadable resources, and more. The course comes from LS Consulting, a learner-centric professional course provider.
GO TO COURSE
---
OUR TAKE: With this entry-level training course, business professionals can quickly and efficiently add a high-demand skill to their business analysis skills and expertise.
Description: This accredited online training course is taught by qualified university lecturers and is designed to help professionals of all experience levels improve their understanding of process maps, flowcharts, BPMN, how to obtain high-quality data for their process flowcharts, and how to incorporate process mapping into their process improvement strategies. Alongside the three hours of video lectures, the course includes a collection of downloadable resources, practice quizzes, and articles.
GO TO COURSE
---
OUR TAKE: This course is unique in its approach to process mapping, as it primarily focuses on the leadership skills, organizational culture, and project implementation best practices you need to take your company's process mapping efforts to the next level.
Description: With three hours of material to work with, this course is well-suited for professionals who want to improve their careers, expand their understanding of Six Sigma DMAIC methodologies, and improve business processes across their company. Anyone who enrolls will learn about reviewing current process states, modeling processes with Six Sigma methodology, identifying areas for improvement in existing processes, redesigning processes, creating process diagrams, resolving poor communication, improving company alignment, and more. The course was updated in May 2023 and taught by Ben Wann and Rebecca McWilliams, two industry experts with decades of experience.
GO TO COURSE
---
OUR TAKE: Upgrade your process flowchart and modeling skills with this course for active and aspiring business analysts and project managers. The course is designed to be taken after the "Beginners Guide," described below.
Description: Process flowcharting is a crucial tool in any business, and anyone operating in a business analyst or managerial role needs to keep their skills in tip-top shape. With this course, professionals of all experience levels will learn and review the ins and outs of process flowcharts, practice creating easy-to-read flowcharts, and gain real-world experience with various student activities alongside the course's 2.5 hours of video material. The program acts as a "sequel" to Process Flowcharts & Process Mapping – The Beginner's Guide, another program taught by Jeremy Aschenbrenner.
GO TO COURSE
---
OUR TAKE: This bestselling course has an average score of 4.6/5 after 11,000+ reviews. The program acts as a gateway into flowcharts and process mapping and is best suited for aspiring professionals.
Description: With this course, students aspiring for those roles will learn about modeling process flowcharts, mapping out a business' processes, reducing costs, and improving efficiencies. Instructor Jeremy Aschenbrenner uses a combination of video lectures, downloadable handouts, quizzes, activities, and one-on-one support to help his students become comfortable creating flowcharts for any business process they encounter. This is the introductory training course to Process Flowcharts & Process Mapping – The Advanced Guide.
GO TO COURSE
---
OUR TAKE: Give your process mapping skills a boost by enrolling in this bestseller, entry-level course, which will introduce you to all the process mapping fundamentals you need to get started.
Description: With this beginner-level course, aspiring process mapping professionals will learn to draw process maps on PowerPoint, expand their expertise with several real-world examples, and improve their ability to use swimlane diagrams. Topics covered in the course include process mapping, process mapping symbols, Draw.io, and an overview of swimlane diagrams. Students that enroll will also have the opportunity to apply for an optional certification exam for free, which can help them continue their learning.
GO TO COURSE
---
---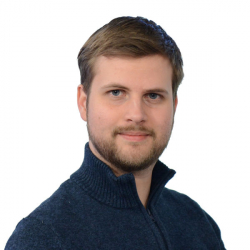 Latest posts by William Jepma
(see all)