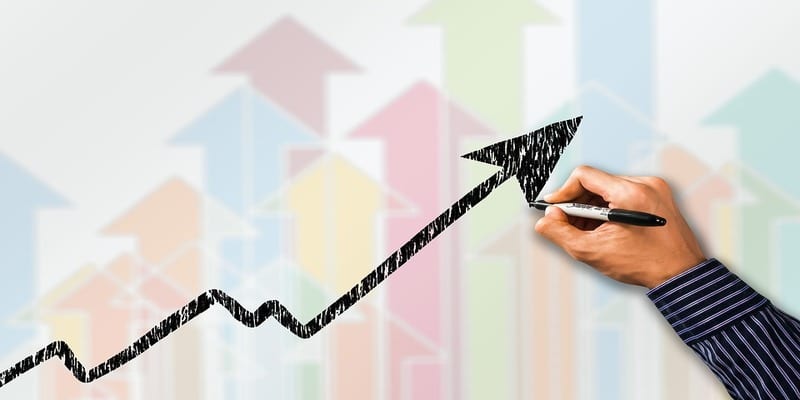 Looking back at the evolution of Business Process Management (BPM) platforms throughout the years, we can see that these solutions continuously change in order to keep up with changing business needs, customer demands, and enterprise technology innovations – such as cloud, robotic process automation (RPA) and Artificial Intelligence (AI).  Business processes are at the heart of that makes or breaks a business, and what gives them a competitive advantage. Because of this, business leaders need process management tools that enable them to make impactful business decisions. In this light, we've provided the top 4 BPM trends that will continue to evolve over the course of this year and into 2019.
Unified Solutions – Collaboration
Unified BPM platforms tend to include complete collaboration functionalities in order to simplify document sharing, information access, and internal communications. These kind of BPM solutions ensure faster time-to-value, business-IT collaboration and reduced total cost of ownership. Processes from simple to very sophisticated can be easily designed, deployed, and managed.
Effective collaboration can also increase productivity and make workflows run faster, thus, becoming a tool of the automation process – generating new channels that enable smooth flow of information used in all stages of workflow execution. BPM technologies can take this benefit to another level by automating repetitive communications, such as process-related alerts, making it easier for users in different departments to work together.
Analytics
The deployment of a software platform can generate an enormous volume of data that can be used for process optimization performance improvement. As the volume of data increases, BPM software providers will continue to develop advanced analytics tools in order to process those data and translate them into business value. In 2019, more organizations will be insisting on using analytics to provide insights. With BPM analytics businesses can anticipate and predict outcomes based on both historical references and current operation data.
RPA
Robotic process automation (RPA) gives organizations the tools necessary to capture data within backend systems and take action on that information. RPA tools can be used used for a workflow management, however, more modern RPA solutions can incorporate artificial intelligence and robust analytics functionality to handle incredibly complex workflows. Research shows that RPA had a big year in 2017 and is poised to move into the mainstream in 2018.
RPA can connect processes, workflows and applications out to the devices a user works on. As such, RPA can eliminate the manual processes that have long held companies back and make complex custom code within data workflows a thing of the past. Going forward, RPA will still be a standalone product category, but the technology will also be incorporated into business process automation platforms through acquisitions and partnerships.
"Any BPM vendor that ignores the potential of RPA to impact processes does so at its peril. In large-scale BPM deployments, RPA will cover the gamut from automating heads-down, manual activities to automating customer experience activities, and engaging with customers via chat," according to Connie Moore, Senior Vice President of Research, Digital Clarity Group.
Low-code App Development
Even if the platform chosen has extreme functionality, companies may need to build their own applications. Users designing those applications usually have no IT skills and this was the reason that bpm providers started to develop low-code platforms. A BPM platform with low-code development functionality enables business consultants to easily create workflows and business applications that will plug in the core of the software.
---
Looking for more? Download our Business Process Management Buyer's Guide for free to compare the top-24 products available on the market with full page vendor profiles. The guide includes four key capabilities to look for in a BPM platform, plus questions to ask before purchasing. It's truly the perfect resource for anyone looking to find the right BPM for their business/organization, or those looking to replace an existing one.
And don't forget to follow us on Twitter, LinkedIn and Facebook for all the latest in Work Tech!

Latest posts by Elizabeth Quirk
(see all)