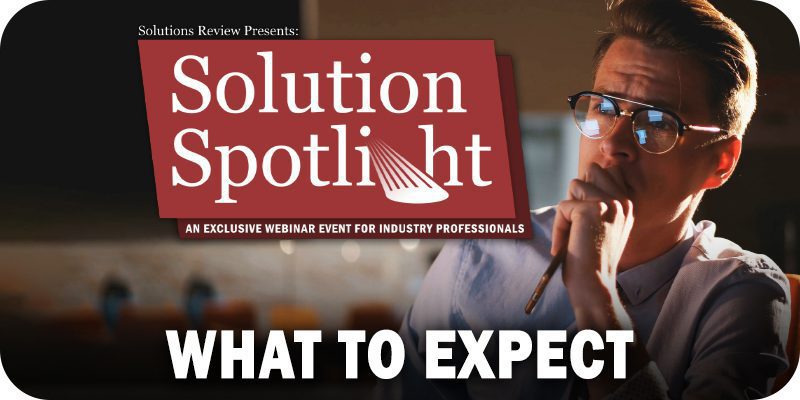 What is a Solutions Spotlight?
Solutions Review's Solution Spotlights are exclusive webinar events for industry professionals across the enterprise technology and MarTech fields. Since its first virtual event in June 2020, Solutions Review has expanded its multimedia capabilities in response to the overwhelming demand for these events. Solutions Review's current menu of online offerings includes the Demo Day, Solution Spotlight, best practices or case study webinars, and panel discussions. And the best part about the "Spotlight" series? They are free to attend!
Why You Should Attend
Solutions Review is one of the largest communities of IT executives, directors, and decision-makers across enterprise technology marketplaces. Every year over 10 million people come to Solutions Review's collection of sites for the latest news, best practices, and insights into solving some of their most complex problems.
With the next Solutions Spotlight event, the team at Solutions Review has partnered with leading low-code platform provider OutSystems to provide viewers with a unique webinar featuring an inside look at OutSystems' application development platform. Alongside a live product demo, the Spotlight event will feature a Q&A section with one of OutSystems' solution architects.
Speakers
Shinan Liao, a

Solutions Architect at OutSystems: Shinan has years of experience in customer-facing roles across sales and account management. As a Solutions Architect on the OutSystems team, she leverages her skills to code and build full-stack applications.
About OutSystems
OutSystems is a low-code platform equipping enterprises across industries with the tools they need to develop, deploy, and manage enterprise-grade applications. The platform combines the power of low-code tools with a suite of development capabilities to help developers build applications that improve the user experience, unlock workplace innovations, and modernize core systems. Features include an architecture dashboard, workflow builder, integration builder, workflow automation, AI-assisted tools, and more.
FAQ
What: OutSystems Webinar: A Solution Spotlight Event
When: Thursday, June 16, 2022, at 12:00 PM Eastern Time
Where: Zoom meeting (see registration page for more detail)
---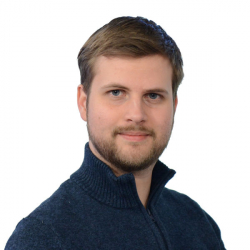 Latest posts by William Jepma
(see all)