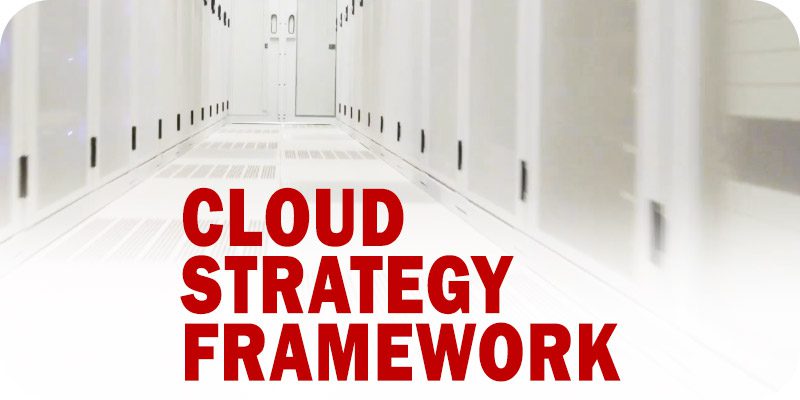 This is part of Solutions Review's Premium Content Series, a collection of contributed columns written by industry experts in maturing software categories. In this submission, GCSIT President Michael Norring outlines the key considerations to keep in mind when engineering a new cloud strategy framework.

Cloud adoption is no longer a nice to have, in fact, it's mostly a given—especially after COVID-19. The cloud migration services market was valued at $119.13 billion in 2020 and is expected to reach $448.34 billion by 2026. People are running fast to migrate to the cloud, and for good reasons.
The question any organization should ask themselves is: If it's 4 p.m. on a Friday and your business wants to roll out updates or production fixes, how confident is your leadership that no business operations will miss a beat? With the right cloud strategy in place, you could send updates at any time, across any geography, and teams will only notice the upgrades by their success. Here are five things your team should keep in mind when rethinking your approach to the cloud:
Architecture
Every industry is a tech industry at this point, but the architecture that underscores their system is varied. Many have made upgrades by the lift and shift approach, or even the patch to innovate strategy. To get to cloud deployment speedily, it may have made sense to move forward with these practices. But when reevaluating your cloud strategy, it's most important to look at how these systems are working for you now. For instance, certain lift and shift approaches don't fully utilize the cloud capabilities across workloads. Is there a better way? Do you know your options? There is no one-size-fits-all approach to the cloud. In fact, it can be argued that even between the three traditional offerings—public, private, hybrid—there are infinite ways to combine them to meet your needs. Conduct a deep review and analysis of your current system and what you want to achieve in your next iteration.
Security
Accessibility and security are the two words that keep IT leaders up at night—two priorities that often exist in contrast of each other. Remote work during COVID-19 drove up the instance and cost of security breaches across sectors. The FBI reported upwards of 4,000 security complaints per day, and another study found the costs increased in the United States by $137,000. However, now that workplaces are everywhere, accessibility is key to any successful organization, which is why the adage "Bad guys out, good guys in" is more important than ever. Adopting a "zero trust" strategy is the only way to adapt to this evolving landscape. This type of security framework requires all users, whether in or outside the organization's network, to be authenticated, authorized, and continuously validated before being granted or maintaining access to applications and data. A study by Gartner predicts that by 2023, 60% of enterprises will phase out most of their remote access virtual private networks (VPNs) in favor of zero trust.
Cost
Determining the true cost of your cloud solution along with the ROI, can be complicated to say the least. There is no argument over the cost-savings for most cloud users, but one often overlooked benefits is the team size and investment. When measuring cost, don't forget that cloud systems allow IT teams to become smaller and more focused. With automated deployment of fixes and updates across the cloud, teams don't have to manually fix or enhance on-premises solutions. The list of cost-savings for your individual organization is likely to be comprehensive, but don't forget the time and human cost saved by the solution.
Scalability
A tired phrase by now but our "new normal" taught us many things and for IT departments, perhaps the most important was the importance of scalability. For businesses that had never had to allow employees to work from home before, the move home required teams to scale almost overnight. Even now research shows that over 60% of the world's population is online, and typically currently around 40 percent of their waking life connected to some form of tech. How does an IT department keep up? When we think about success for any type of business, we hope that we're scaling because the business need has grown and grown. But no matter the reason for scaling up, the cloud has infinite resources to support this growth, even overnight.
The cloud used to be a scary concept to many, but it shouldn't be. Ultimately, when making any operational or strategic decisions, a good leader knows that the most critical step is getting advice. Finding a partner who knows the market and can analyze your business is your best bet for your continued success. With the right knowledge and strategy, your approach will bolster your team's ability to deliver.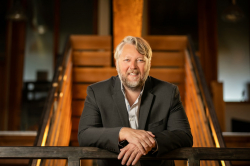 Latest posts by Michael Norring
(see all)