Solutions Review compiled the top Azure LinkedIn Learning courses for cloud engineers and administrators of all skill levels.
Microsoft Azure is one of the top cloud solutions currently on the market, servicing millions of users across the globe. As cloud deployments continue to grow in popularity and more businesses turn to the cloud for vital workflows, keeping your Azure deployment in check is a critical task. Online courses and training are a great resource who those who want to learn more about Microsoft Azure.
With this in mind, the editors at Solutions Review have compiled this list of top-rated LinkedIn Learning Azure courses to consider taking. Each course in its catalog is taught by industry experts in software, creativity, and business skills. Courses are listed in no particular order.
6 Azure Courses on LinkedIn Learning
---
OUR TAKE: Walter Ritscher, previously a senior partner at Scandia Enterprises is a senior staff instructor at LinkedIn, offering technical training courses for software developers. This course covers all the basics for cloud computing and development through Microsoft Azure.
Description: Understanding the scope of the cloud is an overwhelming task, even for a seasoned developer. This course takes a step back to look at the big picture of Microsoft Azure. This perspective can help you understand the many Azure offerings, including storage, hosting, and deployment, and assess which best fit your organization's cloud strategy. Those just entering the cloud will find the course to be a valuable resource they can return to again and again. Instructor Walt Ritscher kicks off the course by comparing the three cornerstones of the cloud: software as a service, infrastructure as a service, and platform as a service. He then covers Azure subscription options and costs and dives deeper into specific Azure services. He covers web hosting, cloud storage, Azure security, infrastructure, DevOps tools, and media encoding, as well as event and notification services. Review the services that interest you or zoom out for a more complete picture of this powerful cloud-computing platform.
---
OUR TAKE: For IT professionals looking to take the AZ-301: Microsoft Azure Architect Design exam, this is the course for you. Previously an application development manager and senior technical architect, instructor Scott Duffy has worked as a consultant for various companies.
Description: Learn about designing a network strategy with Microsoft Azure and prepare for the networking portion of Exam AZ-301: Microsoft Azure Architect Design. Instructor Scott Duffy begins with a brief overview of Azure and a review of networking fundamentals, then discusses specific networking tools inside Azure. Scott covers network and application security groups, how to manage networking using the command line, PowerShell, the Azure portal, and more.
---
OUR TAKE: President of The Netlogon Group David Elfassy covers the basics of Microsoft Azure administration, including controlling Azure costs, Azure PowerShell, implementing Azure web applications, creating and managing Azure virtual machines, and Active Directory.
Description: Get a cloud administrator's view of Microsoft Azure. David Elfassy covers the essentials of Azure, providing an inside look at working with its cloud-based storage and networking services, which can scale up or down as your organization changes. He goes over Azure management tools, shares tactics for controlling costs, and shows how to manage your Azure account and configure options via PowerShell scripting. Plus, he details how to set up services successfully, including web apps, virtual machines, Active Directory, and VPNs.
---
OUR TAKE: Azure Active Directory is one of the fundamental cloud security services offered through Azure, so this course by IT consultant Kunal D. Mehta covers user and group management, Azure AD security features, open standards, and how Azure AD affects infrastructure costs and growth.
Description: Azure Active Directory (AD)— a cloud-based identity and access management service—powers much of the Microsoft cloud ecosystem. It provides secure access and identity protection to on-premises, cloud, and hybrid environments. For those looking to adopt a cloud-first approach to identity, getting familiar with Azure AD is a must. In this beginner-level course, instructor Kunal D Mehta helps you get up and running with Azure AD. Kunal explores the platform's place at the helm of all Microsoft cloud products, as well as why Azure AD is needed in today's IT landscape. He also digs into key features that set Azure AD apart from its competitors, provides information on which industry standards and compliance regulations it fulfills, and highlights the business objectives it can help you achieve.
---
OUR TAKE: Security analyst, system engineer, and technical trainer Shyam Raj discusses the fundamentals of Azure network security. Topics covered include managed firewall services, DDoS attack prevention, Azure identity services, authentication, and Azure Active Directory.
Description: Microsoft lists over 600 services offered by Azure, its popular cloud computing service. A key component across the hundreds of Azure services is, of course, security. In this course, Instructor Shyam Raj provides foundational coverage of the security features offered by Azure. Starting with topics like managed firewall services and protection against DDoS attacks, Shyam also covers Azure identity services, including key elements like authentication, authorization, and Azure Active Directory, and details use cases for the Azure Security Center. If you're new to Azure, are an IT professional exploring the Azure services, or just want a deeper look at the security piece of the AZ-900 Azure Fundamentals exam, this course is for you.
---
OUR TAKE: Having worked as a consultant and trainer since 1998, Gary Gruszinskas delivers high-quality training and e-learning content for the IT industry, including this course on operating Azure's four key management tools: the Azure portal, the Azure CLI, PowerShell, and JSON templates.
Description: Migrating your infrastructure to the cloud? To get the most value from Microsoft Azure, you need to know how to manage it. You should be able to deploy and configure resources in a quick and repeatable way. This course provides an introduction to the four key Azure management tools: the Azure portal, the Azure CLI, PowerShell, and JSON templates. This beginner-level course is ideal for IT pros who have some experience with Azure but are looking for hands-on guidance to explore each of these tools and the solutions they provide. It also covers content found in the AZ-900 Azure Foundations certification exam.
---
Solutions Review participates in affiliate programs. We may make a small commission from products purchased through this resource.
---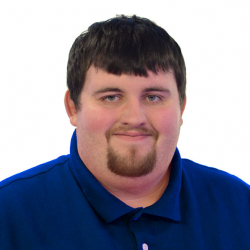 Latest posts by Daniel Hein
(see all)