Migrating your data to the cloud can be a daunting task if your enterprise doesn't adequately prepare for it. Cloud migration can be a lengthy process, and it requires a large time and financial investment from your company to fulfill. Without a well thought-out migration strategy in place, your business will have a tough time adopting the cloud into your infrastructure.
How do you design a successful cloud migration strategy? What are the key factors of cloud migration that this strategy should address? Most importantly, how does your business achieve the cloud migration goals you've set out? Below, we list several tips for creating and executing a successful cloud migration strategy.
Understand why you want to migrate to the cloud
First things first: why do you want to move your enterprise's data and workflows to the cloud? The cloud is an exciting technology that businesses want to take advantage of. However, without a clear reason behind adopting the cloud into your infrastructure, your cloud migration is destined to crash and burn. Your enterprise needs to understand what it seeks to accomplish by moving to the cloud. Whether it be to reduce costs or to take advantage of cloud-based services, your cloud goals allow you to design your migration strategy around your specific business needs.
Know what data should be included in your migration strategy
Your business doesn't necessarily need to move all of its data onto the cloud. If you want to take advantage of the computing power the cloud provides to build powerful applications and solutions, for example, you won't need to migrate your legacy business data over. Alternatively, businesses that want to use the cloud for data storage must consider which bits of data should remain on-premise and which should be exclusively in the cloud.
Plan your cloud migration in stages
Fully migrating your data to the cloud can take a long time, especially for enterprises that store a ton of data in their infrastructure. Because it takes so long to move this data, your migration strategy should move data onto the cloud in stages. Non-essential data should be migrated first because you'll likely be unfamiliar with the cloud environment you're migrating to. If you attempt to migrate mission-critical or sensitive data first and something goes wrong (such as accidentally leaking your data), it can be costly to your business.
Evaluate your migration strategy after a while
After you've started migrating data over, it's a good idea to look at your migration strategy and see if it's working for your company. This evaluation can include how much of the migration is complete and when you expect it to be finished if you work at your current pace. Examining your cloud migration strategy can help your enterprise understand how well your company is achieving its cloud goals.
Keep your employees up to speed
When you move to the cloud, you'll need to train your workforce on an entirely new deployment. It's fair to assume that many of your staff do not use cloud solutions and environments. They can be a roadblock for successful cloud operation, especially if they aren't familiar with your cloud migration plan. Make sure that your employees are familiar with your cloud migration strategy and what your short-term and long-term goals are.
---
Running a cloud environment and need help managing the cloud services you use? Our MSP Buyer's Guide contains profiles on the top cloud MSP vendors for AWS, Azure, and Google Cloud, as well as questions you should ask providers and yourself before buying. We also offer an MSP Vendor Map that outlines those vendors in a Venn diagram to make it easy for you to select potential providers.
Check us out on Twitter for the latest in Enterprise Cloud news and developments!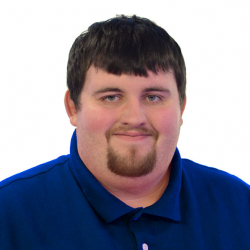 Latest posts by Daniel Hein
(see all)