Get 25 Percent Off These Edureka AWS Certification Courses Through August 5th

Get 25 percent off of these top AWS certification courses on Edureka by using the code LIMITED25 at checkout by August 5th.
Cloud computing skills are in high demand among organizations that are looking to use their cloud solutions to generate business revenue. The pandemic and subsequent "new normal" of remote work are furthering demands for these skills. Many are turning to online learning platforms to up their game and acquire the cloud skills most likely to help them stand out. And whether you are looking to acquire those skills for work or for play, this collection of Edureka AWS certification courses will help you learn the ropes so you can pilot some of the most widely used tools in no time!
We've compiled this list of top-rated Edureka AWS certification courses to consider taking. Edureka is perfect for those looking to take multiple courses or acquire skills in multiple different areas, or for those who want the most in-depth experience possible through access to entire course libraries or learning paths. In sum, Edureka offers courses and training in 20 coverage categories. From now until August 5th, you can get 25 percent off these top-rated AWS certification courses on Edureka by using the code LIMITED25 at checkout.
4 Amazon Web Services (AWS) Certification Courses on Edureka
OUR TAKE: This certification course covers all the fundamentals of AWS for the AWS Certified Solutions Architect exam, starting from an introduction to the platform and then diving deep into topics like security management, database analytics, application services, cloud migration, and DevOps.
Description: AWS Certification by Edureka is curated by industry professionals as per the industry requirements and demands. This AWS Training will help you prepare for the AWS Certified Solutions Architect – Associate exam SAA-C02 With Edureka's instructor-led sessions, you will be able to effectively architect and deploy secure and robust applications using AWS. This AWS solutions architect certification will help you identify the appropriate AWS service based on databases, network, storage, cost optimization, compute, and security requirements.
---
OUR TAKE: For AWS users about to take the AWS Certified Developer – Associate exam, this is the course for you. Specific coverage for the AWS software development kit and command-line interface is included, alongside lessons on data management, availability, deployment, and provisioning.
Description: Edureka's AWS Development Training is designed to help you pass the AWS Certified Developer – Associate Exam. You will gain expertise in mastering AWS services along with developing SaaS-based applications and implementing concepts like cloud essentials, models, high availability, auto-scaling, load balancing, redundant services.
---
OUR TAKE: Companies looking to migrate their applications onto AWS need the right expertise and knowledge in how the AWS application deployment architecture works and how to bring applications, data, and databases into the cloud
Description: Edureka's Online Workshop on Migrating application to AWS will help you gain expertise and
experience in managing cloud migration without any downtimes. Migrating Applications to AWS
(Amazon Web Services) Training will help you become proficient in Migrating Strategies, Migrating
Web Applications, Database Migration, Batch Processes, and Backend Processing Pipeline to AWS
Cloud using the best migration practices suggested by AWS.
---
OUR TAKE: This course features all the information you need to know in order to take the AWS Certified SysOps Administrator Associate exam. Specific tracks include computing, storage and archiving, cloud-based networking, database services, scalability, monitoring, and managing AWS resources.
Description: Edureka's AWS SysOps Certification Training is designed to help you pass the AWS Certified SysOps Administrator Associate Exam. Learn how to create automatable and repeatable deployments of networks and systems on the AWS platform using AWS features and tools related to configuration and deployment. You will also gain expertise in services like Cloudwatch, Cloudtrail, ELB, Route53, EC2, S3, Glacier, IAM and VPC.
---
Solutions Review participates in affiliate programs. We may make a small commission from products purchased through this resource.
---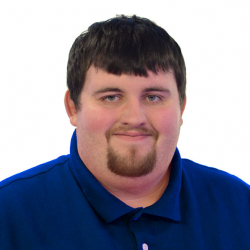 Latest posts by Daniel Hein
(see all)