Solutions Review lists the best AWS courses and training that any IT administrator or architect can take on Coursera right now.
Are you a cloud engineer or architect looking to gain new knowledge in Amazon Web Services or brush up your skills? Do you want to earn an AWS certification but don't know how to prepare yourself for the exams? Online training and courses on websites like Coursera allow IT professionals to practice their AWS knowledge and sharpen their skills through digital lectures and interactive guides.
Below, we've listed the best AWS courses you can take on Coursera right now that are great resources for cloud and IT professionals. We've also included links to the courses on the Coursera website where you can enroll in any AWS course you want. Coursera offers two separate licenses for businesses: the Team license which offers unlimited access to its course library for $400 per year per user; and Enterprise for larger enterprises that includes a custom pricing plan. Click GO TO TRAINING to learn more and register.
Note: We included courses with more than 100 student reviews and a rating of 4.3 stars or better. Courses are listed in alphabetical order. 
"This course introduces you to NoSQL databases and the challenges they solve. Expert instructors will dive deep into Amazon DynamoDB topics such as recovery, SDKs, partition keys, security and encryption, global tables, stateless applications, streams, and best practices. DynamoDB is a key-value and document database that delivers single-digit millisecond performance at any scale. It's a fully managed, multiregion, multimaster database with built-in security, backup and restore, and in-memory caching for internet-scale applications. DynamoDB can handle more than 10 trillion requests per day and support peaks of more than 20 million requests per second."
---
"This course covers AWS services and frameworks including Amazon Rekognition, Amazon SageMaker, Amazon SageMaker GroundTruth, and Amazon SageMaker Neo, AWS Deep Learning AMIs via Amazon EC2, AWS Deep Learning Containers, and Apache MXNet on AWS. The course is comprised of video lectures, hands-on exercise guides, demonstrations, and quizzes. Each week will focus on different aspects of computer vision with GluonCV. In week one, we will present some basic concepts in computer vision, discuss what tasks can be solved with GluonCV and go over the benefits of Apache MXNet."
---
"This four-week course focuses on migrating workloads to AWS. We will focus on analyzing your current environment, planning your migration, AWS services that are commonly used during your migration, and the actual migration steps. Hands-on labs are available, though not required for this class. Access to the labs is limited to paid enrolled students. You can audit this course without taking the labs. As we dive into each of the services covered in this class, there will be links to documentation where you can find example applications and code samples."
---
"This course will give you an overview of security best practices when developing and managing applications on AWS. The course, created by AWS experts and delivered by AWS Solutions Architects, uses video lectures, hands-on exercise guides, demonstrations, and quizzes to dive deep on concepts about security on AWS. You will learn about the concept of "least privilege" and the AWS Shared Responsibility Model, as well as view demonstrations of Amazon GuardDuty, AWS Secrets Manager, and cross-account access."
---
"This course will introduce you to Amazon Web Services (AWS) serverless architecture. Through demonstrations and hands-on exercises you'll learn skills in building and deploying serverless solutions. Using real-world examples of a serverless website and chat bot, you'll build upon your existing knowledge of the AWS cloud to take advantage of the benefits of modern architectures for greater agility, innovation, and lower total cost of ownership across a range of AWS services, including AWS Lambda, Amazon API Gateway, Amazon DynamoDB, and Amazon Lex."
---
"This course will introduce you to Amazon Web Services (AWS) core services and infrastructure. Through demonstrations, you'll learn how to use and configure AWS services to deploy and host a cloud-native application. Early in the course, your AWS instructors will discuss how the AWS cloud infrastructure is built, walk you through Amazon Elastic Compute Cloud (Amazon EC2) and Amazon Lightsail compute services. They'll also introduce you to networking on AWS, including how to set up Amazon Virtual Public Cloud (VPC) and different cloud storage options, including Amazon Elastic Block Storage (EBS), Amazon Simple Storage Service (S3) and Amazon Elastic File Service (EFS)."
---
"Machine learning (ML) is one of the fastest growing areas in technology and a highly sought after skillset in today's job market. The World Economic Forum states the growth of artificial intelligence (AI) could create 58 million net new jobs in the next few years, yet it's estimated that currently there are 300,000 AI engineers worldwide, but millions are needed. This means there is a unique and immediate opportunity for you to get started with learning the essential ML concepts that are used to build AI applications – no matter what your skill levels are. Learning the foundations of ML now, will help you keep pace with this growth, expand your skills and even help advance your career."
---
Solutions Review participates in affiliate programs. We may make a small commission from products purchased through this resource.
---
Looking for a managed service provider for your cloud solutions? Our MSP Buyer's Guide contains profiles on the top managed cloud service providers for AWS, Azure, and Google Cloud, as well as questions you should ask vendors and yourself before buying. We also offer an MSP Vendor Map that outlines those vendors in a Venn diagram to make it easy for you to select potential providers.
Check us out on Twitter for the latest in Enterprise Cloud news and developments!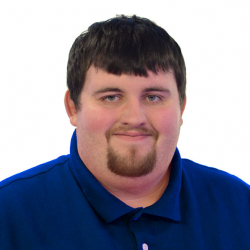 Latest posts by Daniel Hein
(see all)