Solutions Review compiled the top cloud architecture courses on Pluralsight for cloud and IT engineers of all skill levels.
Cloud architecture skills are in high demand among organizations that are looking to operate and maintain their organization's cloud architecture resources. The pandemic and subsequent 'new normal' of remote work are furthering demands for these skills. Many are turning to online learning platforms to up their game and acquire the cloud architecture skills most likely to help them stand out. And whether you are looking to acquire those skills for work or for play, this collection of Pluralsight cloud architecture courses will help you learn the ropes so you can pilot some of the most widely used tools in no time!
With this in mind, the editors at Solutions Review have compiled this list of top-rated Pluralsight cloud architecture courses to consider taking. This platform is perfect for those looking to take multiple courses or acquire skills in multiple different areas, or for those who want the most in-depth experience possible through access to entire course libraries or learning paths. In sum, Pluralsight offers more than 7,000 expert-led video courses.
Note: We included courses that had a 4.5-star rating or higher and at least 10 student reviews.
Click GO TO TRAINING to learn more and register.
The Best Cloud Architecture Courses on Pluralsight
"Many organizations struggle with understanding the various cloud models and knowing which cloud architecture is best for them. In this CCSP Training course, CCSP®: Cloud Architecture and Concepts, you will learn the various cloud models, deployments, and essential characteristics. First, you will explore foundational knowledge about the concept of cloud-based deployments. Next, you will learn the security principles of cloud computing. Finally, you will discover how to evaluate cloud providers."
---
"You're asked to build more changeable, available, scalable, and secure software. While cloud platforms make some of those characteristics easier to achieve, it's more about how you build software, not where you run it. In this course, Cloud-native Architecture: The Big Picture, you'll learn what it means to be cloud-native. First, you'll look at the core principles behind cloud-native software. Next, you'll dive into the key patterns that help us create better software. Finally, you'll review enabling technologies that realize those patterns. When you're finished with this course, you'll have a strong understanding of what you need to do in order to start building cloud-native software."
---
"There is no one size fits all in cloud computing. In this course, Foundations for Cloud Architecture, you'll dive into a detailed approach to understanding cloud technology, and how you can best utilize it. First, you'll explore the differences between public, private, and hybrid cloud computing, the business requirements they fill, and their architectural caveats. Next, you'll learn about the practical variations in public cloud service offerings. Finally, you'll take a look into how you and your business can benefit from advanced cloud services. When you're finished with this course, you'll have a better understanding of the major cloud computing concepts and services to confidently make your own architectural choices."
---
"AWS certifications add value for both technical and non-technical resources in today's digital world. In this course, Introduction to Security and Architecture on AWS, you will learn foundational knowledge of both security on AWS as well as how to architect solutions on the platform. This information is valuable for anyone using AWS, but it is essential for preparing to take the AWS Certified Cloud Practitioner Exam. First, you will review three core concepts that affect how you use the platform: the AWS Well Architected Framework, the shared responsibility model, and the acceptable use policy. Then, you will learn security and user management on AWS. Next, you will discover key architectural concepts around fault tolerance, high-availability, and disaster recovery. Finally, you will explore concepts around scalable and secure applications on Amazon EC2. When you are finished with this course, you will have a clear understanding of the concepts needed for a portion of the AWS Certified Cloud Practitioner exam as well as the knowledge needed to begin implementing applications in the cloud."
---
"The Google Cloud Platform offers up a very large number of services for every important aspect of public cloud computing. In this course, Leveraging Architectural Design Patterns on the Google Cloud, you will learn how the different core design choices in storage, compute, and networking can be made to assemble complex architectures for specific use cases."
---
"AWS and Azure both have a large number of services and often there are equivalent services between the clouds. It can be difficult as an architect looking at a new cloud to identify which solutions should be used based on your existing knowledge. In this course, Microsoft Azure Architecture for AWS Architects, you'll learn how to utilize your existing skill set to enable you to architect solutions in Microsoft Azure. First, you'll discover which solutions to use in Azure, based on AWS utilization. Next, you'll explore the key technologies around compute, storage, network, data, and identity. Finally, you'll learn how to utilize a hybrid cloud with Azure. By the end of this course, you'll have the necessary knowledge to start building solutions on the Azure cloud."
---
"Future or current Microsoft Azure cloud architects require certain skills to develop effective Azure solutions for their customers. In this course, Microsoft Azure Architecture – Getting Started, you'll learn how to apply Microsoft's Azure best patterns and practices. You'll also be equipped to design highly available, effective cloud solutions. When you're finished with the course, you'll be well on your way to certify on Microsoft Azure, and you'll be a valuable asset and subject matter expert for your colleagues, customers, and clients."
---
"Building systems in the cloud gives you the ability to write highly available, highly scalable applications, and services that are resistant to failure. In this course, Microsoft Azure for .NET Developers – Cloud Patterns and Architecture, you'll learn the different architectural approach needed for building cloud applications, and see how various Azure services and resources fit into those architectures. First, you'll discover common architectural patterns used in Azure. Next, you'll learn how to design resilient systems with availability and disaster recovery in mind. Finally, you'll explore how to build for scalability and performance, so your applications can meet demand. By the end of the course, you'll have the patterns and architectural knowledge you need to build scalable, resilient Azure services and applications."
---
"Organizations are looking to increase the speed at which they can innovate. A serverless approach is one potential solution to this challenge. ​In this course,​ Serverless Architecture: Executive Briefing, ​you'll learn how a​ serverless architecture reduces the total cost of owning applications in the long-term. ​First, you'll explore​ the core tenets of a serverless architecture. ​Next, you'll discover​ the benefits and challenges of this approach. After this, you'll review current serverless offerings from cloud providers and open-source tools. Finally, you'll learn how to ​implement a serverless architecture standard for your organization. When you're finished with this course, you'll have the skills and knowledge of ​serverless architecture needed to ​evaluate it as a solution for your organization."
---
Solutions Review participates in affiliate programs. We may make a small commission from products purchased through this resource.
---
Looking for a managed service provider for your cloud solutions? Our MSP Buyer's Guide contains profiles on the top managed cloud service providers for AWS, Azure, and Google Cloud, as well as questions you should ask vendors and yourself before buying. We also offer an MSP Vendor Map that outlines those vendors in a Venn diagram to make it easy for you to select potential providers.
Check us out on Twitter for the latest in Enterprise Cloud news and developments!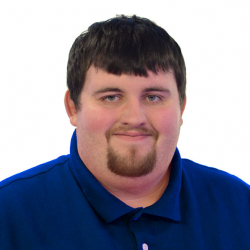 Latest posts by Daniel Hein
(see all)