Solutions Review compiled the top cloud computing courses on JanBask Training for cloud engineers and administrators of all skill levels.
Cloud computing skills are in high demand among organizations that are looking to operate and maintain their organization's cloud solutions. The pandemic and subsequent 'new normal' of remote work are furthering demands for these skills, and as such, IT professionals are looking to external resources to help advance their learning. Online courses and training are great resources who those who want to learn more about cloud computing.
With this in mind, the editors at Solutions Review have compiled this list of top-rated JanBask Training cloud computing courses to consider taking. Each course in its catalog is taught by industry experts in software, creativity, and business skills. Courses are listed in no particular order.
7 Cloud Computing Courses on JanBask Training
OUR TAKE: For those looking to become Amazon Web Services solution architects, this is the training and certification course for you. In addition to AWS-related concepts, users will learn about specific AWS services like S3, VPC, EC2, DynamoDB, and Redshift.
Description: "With JanBask Training's AWS Solution Architect Training, get a well-rounded knowledge of Amazon Web Services. Get practically ready-to-apply knowledge around architectural principles & services of AWS, design & deploy scalable robust apps over AWS, ensure AWS testing & security, and much more. Enhance your career with our end-to-end course preparation that helps you qualify the AWS Solution Architect Certifications and ensures that you are ready to excel in your current/future job role."
---
OUR TAKE: IT professionals looking to become solution architects or who need to learn Microsoft Azure should consider this course. This training covers both concepts related to Azure management and Azure services such as Azure Storage and Azure Active Directory.
Description: "Take the real-world-projects-based Azure Solution Architect Certification training to qualify Azure Certifications and become a certified Azure Solution Architect. Get a practical understanding of Cloud, Virtual Machines, Azure Storage, Azure Virtual Networks, Web Service, DevOps on Cloud and more."
---
OUR TAKE: DevOps is a critical topic for cloud engineers and administrators today, and as such, this training and certification course should be considered by any cloud professional. Students will learn about DevOps and Linux administration, Jenkins, Docker, Ansible, and Kubernetes.
Description: "Learn how DevOps bridges the gap between the software developers and the operations professionals of businesses of any size or intensity using CICD principles. In our exquisite training journey, you will get practical industry-based learnings around DevOps tools & methodologies, its use around SDLC & cloud environments, Jenkins, Docker, Ansible, and a lot more with end-to-end preparation that would help you become a recognized DevOps professional."
---
OUR TAKE: AWS System Administrators and other cloud professionals interested in AWS SysOps will be interested in this course. You will learn about the AWS architecture, monitoring, metrics and reporting, networking, security, data management, and storage.
Description: "Join a comprehensive AWS SysOps Course that will help you gain much-required cloud computing skills. Learn to build a secure cloud network in a balanced AWS SysOps training that gives you great exposure to the industry practices."
---
OUR TAKE: For software and IT developers who want to learn more about developing software through the AWS development architecture, this course on the fundamentals of Amazon Web Services database, storage, auto-scaling, and computing services is for you.
Description: "Become the much-acknowledged industry professional with an AWS Developer Course that will help you in honing your cloud computing skills to the next level. Get hands-on AWS Developer Training that will give you an insight into the best industry-practices along with a great working knowledge of AWS tools and techniques."
---
OUR TAKE: Organizations who are looking for a training course to teach their employees about VMware administration should look no further than this training. Topics this course covers include VMware virtualization, configuring VMware VSX, virtual machines, and access control.
Description: "Looking for VMware Administrator Training and Certification Course in Live Classes? JanBask Training offers six weeks VMware administrator online training program. Be an expert in ESXi, vCenter, vCloud, vRealize, NSX, VDI, vSphere, Virtual Machines, Horizon View with Real-Time Classes and Hands-on Practice to Improve Your Skills."
---
OUR TAKE: If you'd prefer to take JanBask's master training course for Amazon Web Services at your own pace, this is the course for you. You'll learn about AWS networking, storage, computing, and database services with a curriculum designed by renowned industry experts.
Description: "Explore how our AWS self-learning program has helped or is helping beginners to professionals, who have either shortage or time or monetary resources to sit for the scheduled online training for AWS certifications. When you take training for AWS certification from us, you get the utmost quality. Whether you take our AWS self-learning kit or go for our scheduled & regular AWS training certification classes, in both of them, you get the same quality teaching and material."
---
Solutions Review participates in affiliate programs. We may make a small commission from products purchased through this resource.
---
Looking for a managed service provider for your cloud solutions? Our MSP Buyer's Guide contains profiles on the top managed cloud service providers for AWS, Azure, and Google Cloud, as well as questions you should ask vendors and yourself before buying. We also offer an MSP Vendor Map that outlines those vendors in a Venn diagram to make it easy for you to select potential providers.
Check us out on Twitter for the latest in Enterprise Cloud news and developments!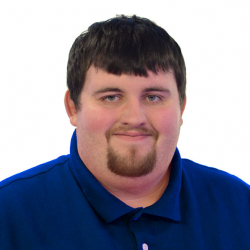 Latest posts by Daniel Hein
(see all)