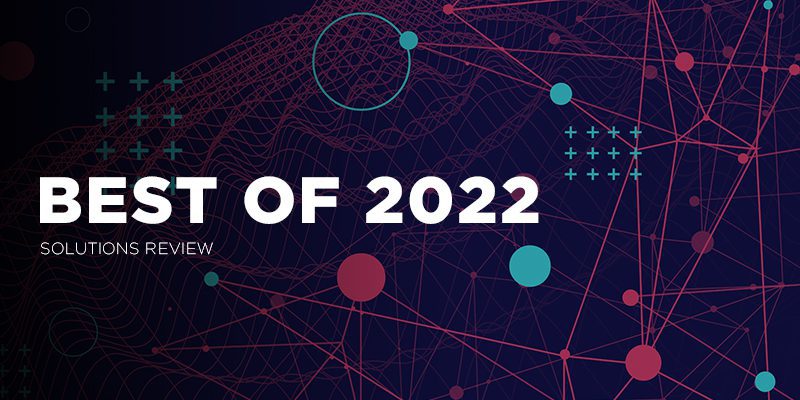 Solutions Review's listing of the best cloud management software is an annual sneak peak of the vendors included in our Buyer's Guide for Cloud Managed Service Providers. Information was gathered via online materials and reports, conversations with vendor representatives, and examinations of product demonstrations and free trials.
The editors at Solutions Review have developed this resource to assist buyers in search of the best cloud management software to fit the needs of their organization. Choosing the right vendor and platform can be a complicated process — one that requires in-depth research and often comes down to more than just the tool and its technical capabilities. To make your search a little easier, we've profiled the best cloud management software vendors all in one place. We've also included platform names and areas of focus, as well as introductory software tutorials straight from the source so you can see each solution in action.
Note: The best cloud management software is listed in alphabetical order.
The Best Cloud Management Software, Platforms, and Tools
Platform: Centilytics
Related Tools: Cloud Visibility, Optimization & Allocation, Cloud Automation
Description: Centilytics is a cloud management platform that allows users to manage their multi-cloud infrastructure. The platform is divided into five products that each handle a specific cloud management capability. Cloud Visibility grants granular visibility into each user account across public clouds by services, regions, and resource tags. Optimization & Allocation prevents cost leaks by planning with accurate recommendations for cloud optimization. Cloud Automation allows workloads and automated backups to improve engineering efficiency.
Platform: Cloudability
Description: Cloudability, an Apptio company, is a cloud management platform that focuses on reducing cloud spending for enterprises. The platform ingests exabytes of data, including billing, usage, performance and custom vendor pricing; the data is then pumped into the platform's data analytics engine that provides granular insights on cloud costs. Cloudability provides visibility and allocation capabilities, as well as utilization, continuous improvement and operations, and data transformation features.
Platform: CloudBolt
Description: CloudBolt is a cloud management platform that helps users manage their hybrid and multicloud environments through self-service IT. With CloudBolt, you can inventory your hybrid cloud environments, automate and orchestrate IT workload delivery, and manage and track cloud spend. Users are given rich dashboards that provide visibility into multicloud infrastructure so IT teams can make informed decisions. The platform can also integrate with ServiceNow, Terraform, Ansible, and Chef, among other tools.
Platform: CloudCheckr CMx
Related Tools: CMx Federal, CMx High Security
Description: CloudCheckr CMx is a cloud management platform that focuses on cloud security, cost management, and resource utilization. The platform generates a complete picture of their environment with solutions that include cost optimization, cloud billing, finance management, cloud security, total compliance, and cloud automation. CloudCheckr users can manage single cloud or multi-cloud environments, including Amazon Web Services (AWS) and Microsoft Azure, with a unified cost, security, compliance, inventory, and utilization solutions.
Platform: CloudHealth by VMware
Related Tools: VMware Hybrid Cloud Platform, vRealize Automation Cloud
Description: CloudHealth by VMware is a cloud management platform that allows users to analyze and manage cloud cost, usage, security, and governance. The platform lets users leverage dynamic multicloud reports and custom dashboards, monitor increases in cloud spending, customize security policies across business units, and maintain control through custom policies and workflows. CloudHealth also grants insights into visibility and optimization for Kubernetes, Mesos, and Amazon ECS container environments.
Platform: Flexera Cloud Management Platform
Related Tools: Optima, Flexera SaaS Manager
Description: Flexera is a cloud management platform provider that helps companies manage and govern across public and private clouds. The platform offers capabilities for discovery, template-based provisioning, orchestration, automation, operational monitoring and management, governance; and cost optimization across multiple public and private clouds as well as virtual and bare-metal servers. Flexera offers support for Amazon Web Services, Microsoft Azure, Google Cloud Platform, VMware vSphere, and more.
Platform: IBM Cloud Pak for Multicloud Management
Related Tools: IBM Cloud
Description: The IBM Cloud Pak for Multicloud Management is a cloud management platform that enables enterprises to oversee multiple Kubernetes clusters on both public or private cloud infrastructures. The platform lets users manage numerous Kubernetes clusters in multiple clouds for complete cluster lifecycle management in a single dashboard. Users can enforce policies at the target clusters using Kubernetes-supported custom resource definitions and set up predictive alert systems, including automatic backup and disaster recovery options and workload transfers.
Platform: Morpheus
Description: Morpheus Data is a cloud management platform provider that allows users to modernize hybrid IT application lifecycles. The platform has a built-in service catalog with over 50 apps and best practice layouts for operating systems, databases, web servers, and more. Users can provision services and multi-tier apps that even span multiple clouds and platforms. Deployments can be uploaded directly, pulled from a build server, pulled from Git or via Jenkins, Gradle, and Maven, and can include binary artifacts and compressed archives.
Platform: Nutanix Beam
Related Tools: Clusters, Xi IoT
Description: Nutanix Beam is a cloud management platform that provides users with capabilities to minimize cloud costs and security risks. Administrators gain visibility into cloud consumption patterns across public and private clouds, as well as identify idle and underutilized resources and receive reserved instance recommendations for deep cost savings. Companies can identify and fix security issues in real-time, automating compliance checks for cloud operations using over 250 different audits.
Platform: Red Hat CloudForms
Related Tools: Red Hat Cloud Suite, Red Hat OpenShift, Red Hat Hyperconverged Infrastructure
Description: Red Hat CloudForms is a cloud and infrastructure management platform that allows IT departments to control users' self-service abilities to provision, manage, and ensure compliance across virtual machines and private clouds. Administrators can provision and manage across physical, virtual, and private cloud platforms; in addition, CloudForms allows users to discover, monitor, and track private cloud and virtual resources and delegate provisioning, reconfiguration, and retirement to end users through a web-based self-service catalog.
Platform: Snow Commander
Description: Snow Commander is a cloud management platform that helps users manage multi-hypervisor and multicloud environments. The platform provides management and visibility capabilities for public, private, and hybrid cloud deployments. Users can automate approvals, provisioning, decommissioning and custom actions through built-in orchestration as well as enable self-service through easily customizable service catalogs and an on-demand user portal. Commander also comes with features for cloud expense management and governance.
Platform: Concierto.cloud
Description: Concierto.cloud, Trianz's cloud and infrastructure operations management platform, is a multicloud operations aggregator platform that delivers a unified and holistic view of IT operations, including infrastructure and applications, to enterprises. The platform providers a continuous view of events from your monitoring tools and key statistics (such as uptime/downtime) of your hosts on AWS and Azure. It also features a centralized tool to track deployments and monitor cloud environments.