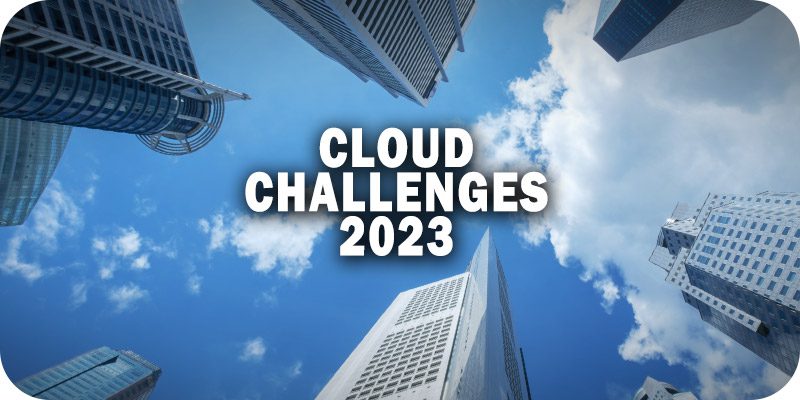 Solutions Review's Expert Insights Series is a collection of contributed articles written by industry experts in enterprise software categories. In this feature, Hyland Senior Vice President of Cloud Platform Engineering Will Milewski offers cloud challenges 2023 and opportunities for growth.
As layoffs and budget tightening continue in tech, IT and cloud leaders are challenged to do more with less for the remainder of 2023. Cloud spending — projected to account for 51 percent of enterprises' IT budgets by 2025 — is under increased scrutiny from business leaders, despite the imperative that companies continue to modernize IT infrastructure in the face of heightened cybersecurity concerns and new technological advances.
Although it may seem like an uphill battle, many cloud teams remain well-equipped to take advantage of opportunities for efficiency gains and achieve meaningful improvements over the next 12 months.
But rather than adding new cloud tools and services, teams will seek to do more with what they have, tapping into underutilized capabilities while simultaneously cracking down on technical debt that compromises security and stresses budgets. And AI will play a role, too. Cloud teams are already experimenting with new opportunities to gain efficiency through generative AI tools that can write basic code and shoulder other routine tasks.
The bottom line: The remainder of 2023 will be dedicated to optimizing tool and resource efficiencies as cloud teams pull back on spending, dismantle overgrown tech debt, and ultimately push more workloads to cloud-native technology.
Cloud Challenges 2023
---
Tech Companies Regrouping as Pandemic Growth Spurts Abate
Recent layoffs of tech workers, while distressing, are not necessarily a sign of deeper vulnerabilities for tech companies. Growth of SaaS companies unexpectedly spiked when the pandemic presented an urgent need for more remote cloud services. Tech companies quickly scaled to support demand. But with the
need for fully remote services dampening, public valuations of SaaS businesses declined more than 20 percent YOY in Q3 2022, returning to pre-pandemic growth rate trends. Unfortunately, the decline left many tech companies over-resourced, forcing business leaders to reevaluate their workforces.
However, the proliferation of layoffs will not leave many companies (and their customers) more exposed to increased cybersecurity risks. While bad actors might assume companies' defenses will be down, that's unlikely to be the case — cracks in cybersecurity defenses are more likely to appear during periods of rapid infrastructure expansion. As companies hunker down to ride out the current market downturn, they'll turn attention to spending control and prioritize strengthening infrastructure quality, maintainability, and agility — all of which lead to tighter cloud security.
Practice Spend Control to Achieve Multiple Cloud Goals
With inflation on the rise and recession fears still swirling, it's understandable that controlling costs sits among cloud teams' top priorities this year. And by practicing spend control, you can simultaneously attain critical cloud objectives that will position you for future growth. It starts by focusing on the following areas:
Leverage Current Arsenal of Security Tools
Global cyber-attacks rose 38 percent in 2022, and there's no reason to expect the frequency of attacks will subside in 2023. But rather than make significant new security investments (as has been common in recent years), cloud security teams will work to do more with the tools currently in their arsenals and make spending go further.
Licenses for security tools include a dozen or more features. But too often, companies only deploy two or three of the tool's main functions — the ones that attracted them to the solution in the first place. To keep your security posture airtight, now is the time to begin leveraging the tools and features that are underutilized. Refining DevSecOps processes and adding security layers will enable you to stay current, protect your brand, and deliver on contractual obligations to keep your customers' data secure.
Cull Tech Debt
It's not an exaggeration to say every enterprise in the world is in the process of dismantling legacy infrastructure and transitioning to cloud-native workflows. Infrastructures bloated with decades of technical debt require more robust computing power, devouring budgets and stalling progress toward sustainability goals. With inflation on the rise, it's only becoming more imperative to adopt a more flexible, lightweight client-app server infrastructure to eliminate the redundancies that lead to excess cloud spend.
Implement Cloud Housekeeping & Savings Plans
During growth periods, it's common for routine cloud housekeeping tasks, like removing decommissioned customers from the server, to fall by the wayside. But in the current economic climate, it's important to closely monitor assigned compute so resources don't go to waste.
You can also control compute costs by implementing savings plans, in which cloud service providers like Amazon Web Services and Google Cloud offer discounts for committing to use a specific amount of resources over a period of time. To take advantage of the cost savings, you'll need to forecast and commit to usage in advance. However, compared to pay-as-you-go plans, the discounts can be substantial — a compelling option for the cost-conscious.
Double Down on Internal Processes & Knowledge Sharing
In the public cloud era, efficient internal processes and comprehensive resources prevent mistakes that can lead to technical vulnerabilities — and that drives long-term value for your business. For example, your entire cloud development team, not just security experts, needs to be well-versed in public cloud security to ensure that security frameworks are attached to every piece of infrastructure or code.
Knowledge sharing between teams is also critical as you begin adopting and experimenting with emerging technologies like generative AI. Many cloud teams are already experiencing the benefits of AI-powered monitoring platforms in evaluating server workload and security. But recent developments in generative AI tools present new possibilities for building APIs, writing code scripts, and completing other task-based work. This technology is advancing so quickly that best practices and use cases are still being discovered, so it's critical to create internal channels for collaboration and knowledge sharing to stay abreast of the latest developments.
Expect to Reap New Cloud Efficiency Rewards by the End of 2023
Curtailing cloud spending doesn't mean modernization progress will come to a standstill. In fact, the opposite is true: The steps to mitigate costs are the same measures required to shed tech debt and adopt more agile cloud infrastructures and workflows. In prioritizing these efforts you can simultaneously minimize attack vectors and streamline systems — and position your team for future growth.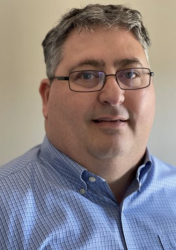 Latest posts by Will Milewski
(see all)