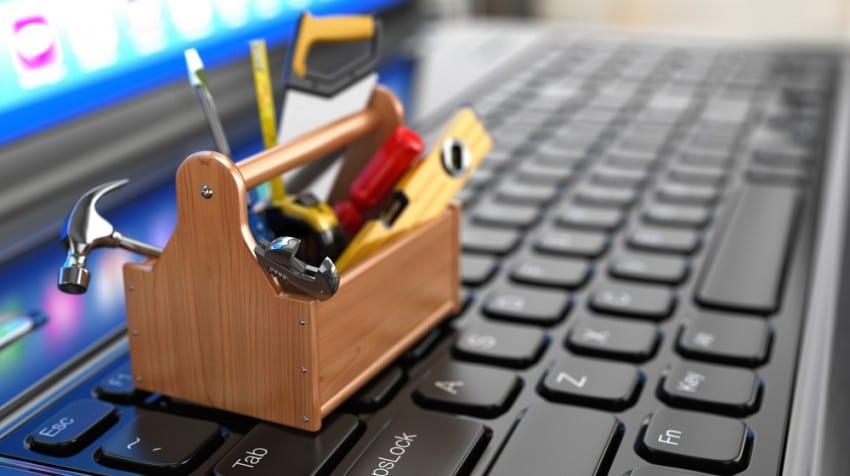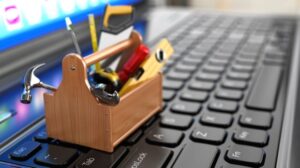 Recently, I had a real noggin'-scratcher of a conversation with the manager of a healthcare company who was feeling pressure from his colleagues–passionate digital advocates, who are suggesting he migrate the medical practice's data to the cloud. He took to the forums to find answers to the question that businesses large and small are asking: "How can I trust the cloud with my incredibly important data, if there are no government regulations or accountability if something should go completely haywire?!"
On the forum, many of us cloud nerds began talking in circles, trying our best to be helpful:
"Well- check out this study that was published about the benefits of cloud computing in Australia."
"….but i'm not in Australia!"
"Ahh…right."
And some of us highlighted the increased security lengths and strengths that cloud services have added to traditional security software; but with the stakes so high, businesses often need more than a promise.
If your business is looking to leverage cloud computing capabilities but you aren't ready to fully commit to cloud migration, there are several tools and cloud services that you can still leverage to save you time, money, man power, and stress.
Services- XaaS'
 ZenPayroll, for example, is a company that offers management and automation of one very time-consuming task: Payroll.  Zen payroll files forms so that  businesses can forego completing tedious government documents.
"Of the six million small businesses in the U.S. today that require payroll, 40 percent process payroll by hand, and one third of those get fined every year for incorrectly paying their payroll taxes, according to ZenPayroll chief executive officer Joshua Reeves. 
By implementing cloud-­based service providers such as ZenPayroll, businesses can free-up time, money and human error. 
File Management
Enterprises relying on the cloud for file transfers or storage have plenty of options for users to manage data on the remotely and easily. Microsoft's OneDrive, Google Drive, and Dropbox all offer services for uploading, downloading, and manipulating or sharing files from smartphones, computers and other mobile devices.
Finance and Accounting
The cloud has made accounting software easy to use and understand, and is saving businesses time with the ability to do what traditional desktop software cannot. Many packages allow you to grant access to your accountant, which can help to reduce your accounting bills too. If you already have an accounting system in place, consider moving some of the work to programs like Sage One, Expensify, TSheets, KashFlow, Free Agent, Xero, QuickBooks Online and Clear Books. They help you create invoices, keep track of income and expenditure, manage your banking and file VAT returns. Most of these tools also give you a better, more up-to-date understanding of our financial standing.
"They give you a snapshot of your profit and loss," says Elaine Clark, managing director of Cheap Accounting. "I believe every business should know how profitable they are, if not every week, at least every month. Cloud options allow you to do that. And these services can also flag up issues — such as if a business is reaching the threshold for VAT registration."
Collaboration and Project Management
Cloud computing is helping teams work together in and outside of the workplace. Cloud services like Basecamp, Trello, Podio and Huddle all provide virtual workspaces where you can exchange messages, store files, post ideas, assign and track tasks, and more. Depending on our office environment, and how teams work together. For example, some services are designed for teams working on many different projects, while others are intended to address a single, large project.
Managing Growth
Cloud resources are scalable by nature, allowing businesses to increase capacity and support growth and handle busy periods. OpenInsight, explains,
"One of the most challenging aspects of running a small company is predicting what resources your business will need—enough to scale and take advantage of opportunities, but not so much that you overspend. With Cloud resources, rather than having to predict your needs, you can react to needs as they arise and use just what is required to manage your growth and enhance your efficiency."
Blogging, Marketing and Graphic Design
Content Marketing is the key to success for many business including blogging, and social media marketing. Marketing experts agree that content marketing. Expand your brand awareness in the digital age by making the most of your blogging efforts with a few helpful cloud based tools: WordPress.org, CoSchedule. 
With an abundance of free tools online, creating a professional and visually stunning digital presence has never been easier. Check out these free tools to generate high impact materials for your business' marketing: Canva, Pablo, Piktochart. 
Scheduling
With a growing number of clients and team members to consider, keeping track of who does what,  and when, can is stressful. Whether you're scheduling conference calls, meeting, or work shifts, try these awesome tools to streamline the process, saving you time and brain cells for the meetings.
ScheduleOnce–  a scalable, comprehensive appointment scheduling service. In its base program, Plus, the service offers one booking page per user and includes, unlimited bookings, Google and iCloud calendar and integration Booking with approval.
YouCanBook.Me– a booking software program that provides businesses with a personalized scheduling page that integrates with Google or iCloud Calendar. Features include reminder emails, the ability to accept online payments for services booked (payment gateways based on subscription level), and custom profiles.
Wireless Connection and VPN
Most businesses perform day-to-day operation via wireless connection. Cisco's AnyConnect app provides secure, and reliable VPN connectivity for enterprises and for smaller businesses without enterprise-grade funds, SurfEasy app offers a simple and secure option with the same benefits.
Customer Service and Retention
Keeping your customers happy can be a full time job. Make it easier with cloud based tools that help solve problems, provide customer support, and even gauge customer satisfaction.
SatisMeter–  A tool that helps you gather customer feedback through NPS surveys. Net Promoter Score surveys are an effective way to gauge how loyal and happy your customers are.
Intercom– Allows businesses to easily communicate with your customers through targeted in-app and email messages, triggered by time or behavior. The tool can be used to collect customer feedback, chat with customers in real-time, create marketing life-cycle email campaigns, and provide support.
Zendesk– A web-based customer support platform. The tool allows you to accept and manage support tickets from a variety of channels—web, email, social, chat, or phone. It also provides the ability to create and manage a Help Center for your website.
Employee Engagement and Appreciation
Now that your customers are happy, what about your staff? There are actually cloud services dedicated to keeping your employees happy, healthy and supported.
TinyPulse– An employee retention tool that allows you to create surveys for your team to anonymously answer each week. It's a great way to sync up with your employees and make sure they're getting everything they need in order to be successful in their roles.
AnyPerk– A convenient tool that allows you to show appreciation and offer rewards to employees who go above and beyond in their roles. The tool offers a wide variety of perks that employees can choose from based on their interests—such as travel discounts, gym membership deals, restaurant coupons, subscription services, and more.
Cloud platform solutions come in many shapes and sizes created to tailor to you business size, and how far you'd like to venture into the cloud. Visit our 2016 Cloud Platform Solutions Buyer's Guide to find out which solution is right for your business.