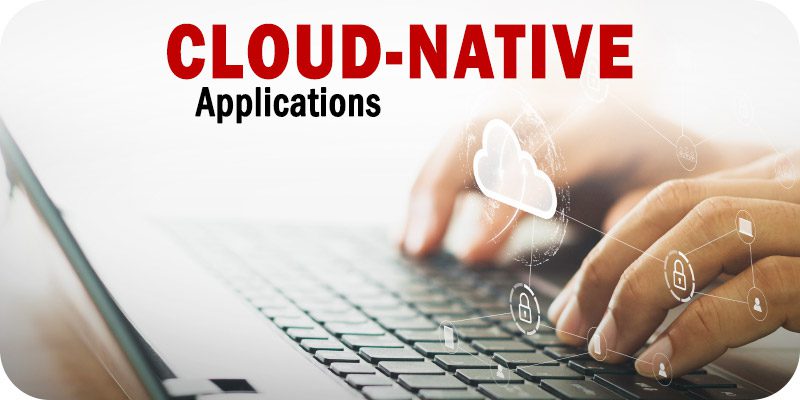 Solutions Review's Expert Insights Series is a collection of contributed articles written by industry experts in enterprise software categories. In this feature, Cisco AppDynamics' Executive CTO Gregg Ostrowski offers his thoughts on observability being a key when taking the cloud-native applications approach.
The IT industry continues to evolve and expand – as the demands from customers and employees rise, companies are seeking new ways to deliver on people's ever-changing expectations.
As we enter a new era of innovation, IT teams need to spend less time firefighting bottlenecks from the past few years and more time strategizing and proactively planning for what's next. Their role has completely shifted across a wide range of industries and a majority report feeling that they now need to constantly reinvent themselves to stay relevant.
More than half of all businesses have already switched over into a more strategic mode, with others beginning to make the move in order to address the evolving demands of customers. However, to successfully make this transition, businesses recognize they must enable their IT teams with new technologies, platforms, and processes that will help them to embed the required speed and scale of innovation into their everyday operations.
Taking a Cloud-Native Applications Approach
A key part of this transition to a more innovative and proactive business model includes reimagining applications, as many organizations have shifted to serve fully remote or hybrid use cases.
Over the past few years, businesses transitioned to the cloud to provide scalability and speed of delivering new innovative user experiences, and we're still seeing this migration today. According to Gartner, cloud native platforms will serve as the foundation for more than 95 percent of new digital initiatives by 2025.
Cloud native technologies like microservices and Kubernetes offer greater scalability and fluidity, giving the option to choose the framework that best meets a business' objectives. However, while taking advantage of cloud native technologies offers benefits for IT teams, software-defined cloud environments are constantly changing in real-time. As a result, cloud environments are highly complex, and IT teams are understandably concerned about incorporating them without the right tools and skills in place. In fact, many teams already face similar challenges when managing IT availability and performance across a hybrid IT estate. IT teams need unified visibility of the entire IT estate and if they are not supplied with the resources to help them achieve this, it is becoming increasingly difficult to identify and address any bottlenecks before they impact end users.
The rise in cloud deployment means some monitoring solutions have adapted as most were not designed to handle dynamic cloud native environments and microservice architectures. Cloud native technologies are built on highly distributed systems, which rely on thousands of containers and produce a huge volume of metrics, events, logs, and traces (MELT) telemetry every second. To manage this data noise, IT teams need to have visibility across the hybrid cloud environments, into the supporting digital services and the underlying infrastructure-as-code (IaC) services (such as compute, server, database, and network) they leverage from their cloud providers.
Observability is Key
As businesses look to reimagine their applications with cloud native technologies and drive more proactive solutions, it is essential that their IT teams are armed with the resources needed to manage availability and performance in a sustainable way, while ensuring end users' digital experiences are seamless. This means that in order to build a resilient and agile IT infrastructure, businesses will need to invest in areas like application security, availability, and performance, and implement the necessary tools to understand their impact on business success.
Businesses can help their IT teams tackle the complexity of cloud native technologies by implementing a cloud native observability solution that can simplify and provide full visibility into their highly dynamic applications, landscapes, and architectures. With a cloud native observability solution in place, IT teams can observe distributed and dynamic cloud native applications at scale, and because the power of AIOps is being leveraged, they can quickly spot and troubleshoot any performance issues based on business impact.
Cloud native observability can also be customized to the needs of the technology stack and is capable of deciphering the constantly changing interactions that cloud native technologies have. This presents IT teams with a solution that can help tackle disruptions today and even five or ten years down the line.
Technologists are acutely aware of the critical need to implement a cloud native observability solution, as many believe having full-stack observability is vital for a sustainable and truly innovative transformation. Enabling IT teams to spend less time firefighting bottlenecks, they have more freedom to help future-proof their business' digital transformation strategies, giving them the opportunity to lead their business through this new era of innovation. To deliver the most impactful and innovative results, businesses should work with their IT teams to determine the business goals and implement tools like cloud native observability to ensure they have the visibility and business insights necessary to drive success.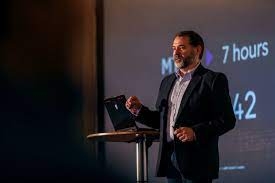 Latest posts by Gregg Ostrowski
(see all)