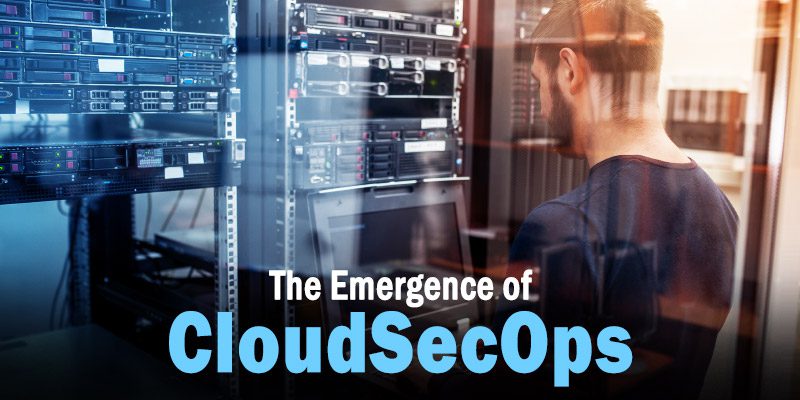 This is part of Solutions Review's Premium Content Series, a collection of contributed columns written by industry experts in maturing software categories. In this submission, SenecaGlobal Senior Vice President of Strategy Mike O'Malley discusses how AI will fuel CloudSecOps and make innovation easier.

Thanks to the explosion of software-as-a-service (SaaS) and remote work due to COVID-19, businesses in nearly every industry are expected to have at least nine different cloud environments by 2023. Hosting data and applications in so many places adds a level of complexity that can make it difficult to manage cloud security operations (CloudSecOps). Companies focused on innovation employ artificial intelligence (AI) to optimize their cloud operations to enable streamlined management capabilities and enhance security protocols.
Cloud Offers Great Benefits, But Not Without Risk
The cloud is now mainstream, and it's easy to see why. Many companies have embraced it during the last few years because of the proven cost benefits and flexibility compared to traditional on-premises data centers. Cloud computing offers a scalable infrastructure that enables businesses to adapt to market changes faster by integrating best-in-class applications quickly and easily.
And with global supply chain issues making it more difficult to get physical servers and storage, businesses turn to the cloud to meet their needs, removing the need to purchase and install equipment and upgrades on-site. The cloud also offers significant IT operational cost savings, especially when businesses rely on SaaS applications, typically paid on a per-user basis. This arrangement means businesses aren't overpaying for services they don't need.
However, these benefits don't come without risk. The cloud opens more entry points into a business's network, meaning the organization has a larger area to secure. And because access isn't limited to a physical location, anyone and everyone is a potential threat. Attackers can use third-party applications, employee credentials or bot attacks to gain access, increasing the need for modern cybersecurity measures.
Organizations must weigh the advantages and risks of cloud computing before migrating to the cloud. Businesses typically get lower costs, better scalability, and improved agility. The tradeoff is they tend to lose some measure of control over access to their network, gain more users to authenticate and monitor and become susceptible to more forms of compromise. However, they can offset some of these risks and improve cloud capabilities with AI.
How AI Automation Improves Multi-Cloud Security
Organizations get faster performance and enhanced protection by integrating AI  into CloudSecOps. The security team doesn't have to manually troubleshoot every breach or instance of suspicious behavior on the network, relying on AI instead to secure those vulnerabilities faster.
Plus, with approximately 400,000 unfilled cybersecurity jobs in the United States alone, most security teams are spread very thin. AI provides automation for multi-cloud security, removing part of the workload from the security team and reducing the likelihood of human error. Organizations need AI to make up the difference to avoid overburdening their valuable, time-pressed cybersecurity experts.
AI also provides behavioral analysis, accelerating detection and remediation of threats. By analyzing the activity of authorized users, AI can determine a baseline and flag events that deviate from the norm. Algorithms also enable data scientists to enact strong, fine-grained policies and automate them to make them as simple or complex as needed, improving scalability. Plus, AI can monitor more traffic and perform more actions simultaneously without error than any human analyst.
Shifting Security Responsibilities to Data Scientists
Due to the shortage of cybersecurity experts, AI is becoming a critical part of CloudSecOps. But for AI to be successful, organizations need experienced data scientists that understand AI algorithms. As part of this new market dynamic, we see a shift in the role of the security engineer, whose job is to keep a company's systems up and running and respond to security incidents. This job is evolving from a defensive role to a proactive one.
Instead of a good troubleshooter who can figure out what went wrong quickly, companies need someone who understands AI algorithms and can analyze the data. Because human security experts can no longer keep up with the rapid pace of emerging threats, they must rely on AI and data science algorithms to fight attacks. While cybersecurity wars of the past were fought person to person, they now pit good AI algorithms against bad AI algorithms.
Successful AI security relies on smart policy engines that look at user activity to determine intent. Then, it can decide whether to allow, block or challenge (as with a security question) the action and then enforce security according to the policy. Data scientists can collaborate with cybersecurity experts to incorporate threat intelligence into machine learning algorithms and improve multi-cloud security.
Organizations Should Strategically Plan Around CloudSecOps
Demand for cloud computing is only going to increase. Organizations need to plan for the long-term and start putting CloudSecOps in place to improve their security and opportunities for innovation. Rather than focusing on 2022 alone, businesses should also be considering how cloud operations will change in 2025 and beyond.
Staffing needs to move away from just teams of reactive firefighters (cybersecurity professionals) to incorporate proactive big brain thinkers (data scientists with experience in AI). Cybersecurity experts are still important, but they'll be handling more of the remediation efforts and helping data scientists build security knowledge into the AI algorithms. Businesses must use AI to anticipate, identify, and combat emerging threats in their security processes.
AI is a major part of modern attacks, but it also gives organizations the ability to fight back. Businesses either need to hire data scientists in-house or contract with managed service providers (MSPs) that specialize in data science to make AI an integral part of their cloud security infrastructure and fuel future innovations.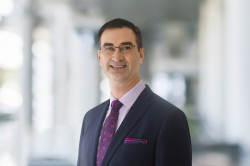 Latest posts by Mike O'Malley
(see all)