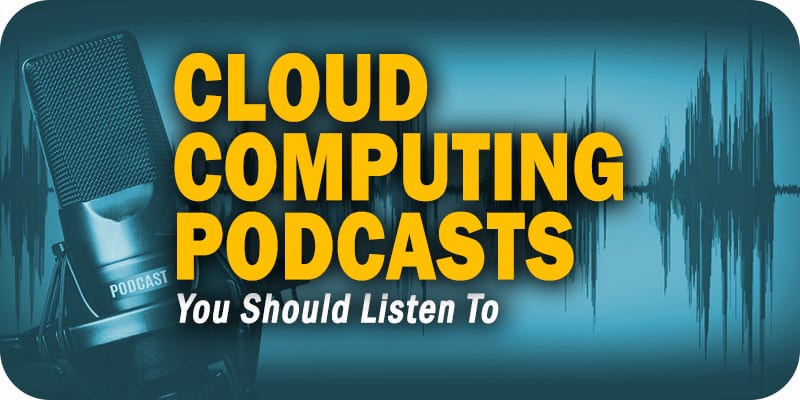 Solutions Review lists the top cloud computing podcasts that any cloud or IT engineer should consider adding to their feed.
Over the last few years, podcasts have grown from fringe media to one of the most popular ways to get news and information. For those in the know, or those who need to know, cloud computing podcasts can be an excellent resource. With this in mind, our editors have compiled a list of our 13 favorite cloud computing podcasts, listed below in no particular order. To keep up with the latest news, trends, best practices, and to hear from the top minds in the industry, we highly recommend giving these a listen.
This is by no means a complete list, and if we've missed any needles in the haystack, let us know!
AWS Podcast
"The Official AWS Podcast is a podcast for developers and IT professionals looking for the latest news and trends in storage, security, infrastructure, serverless, and more. Join Simon Elisha and Nicki Stone for regular updates, deep dives and interviews. Whether you're training machine learning models, developing open source projects, or building cloud solutions, the AWS Podcast has something for you."
SUBSCRIBE TO THIS PODCAST HERE
---
Cloud Engineering
"Episodes about building and scaling large software projects."
SUBSCRIBE TO THIS PODCAST HERE
---
The Cloud Pod
"Staying up to date on Cloud Computing, Multi-cloud, Microsoft Azure, Google Cloud, Amazon Web Services and Kuberenetes is hard. Let Justin, Jonathan and Peter make it easier for you, we break down the big announcements, what it means for devops/SRE/IT teams and how to think about the cloud market each week. Combined the three of us have over 30 years of experience in IT, Cloud Computing and scaling infrastructure."
SUBSCRIBE TO THIS PODCAST HERE
---
Cloud Unfiltered
"Hosted by Ali Amagasu and Pete Johnson, Cloud Unfiltered is a series of interviews with the people who are working to move cloud technology and implementation forward."
SUBSCRIBE TO THIS PODCAST HERE
---
The Cloudcast
"From the creators of the award-winning podcast The Cloudcast, comes this new series focused on quickly learning the basics of Cloud Computing. This on-going series of podcasts will allow anyone new to Cloud Computing to understand both the technical and business aspects. Each series will focus on a specific set of Cloud Computing topics. Topics will include Cloud Computing, Open Source, AWS, Azure, GCP, Serverless, DevOps, Big Data, ML, AI, AppDev, SaaS, PaaS, CaaS, and IoT."
SUBSCRIBE TO THIS PODCAST HERE
---
CloudSkills.fm
"CloudSkills.fm is a weekly podcast with technical tips and career advice for people working with cloud-native technologies. This show is for developers, IT pros, or anyone making a career move into the cloud. Episodes will be short and to the point and will regularly feature experts who share their experiences. This show is hosted by Mike Pfeiffer, a twenty-year tech industry veteran, entrepreneur, Pluralsight author, and Microsoft Azure MVP."
SUBSCRIBE TO THIS PODCAST HERE
---
Day Two Cloud
"Day Two Cloud is what happens after you make the decision to adopt the public cloud and operational reality sinks in. You've whiteboarded a vision, forecasted the benefits, and made promises to the business. Now the real work begins. Does your design match reality? How do you handle failure? Can you cope with shifting demands, changing requirements, and security concerns all running in an ephemeral environment? Hosts Ned Bellavance & Ethan Banks interview cloud builders and experts about day two and beyond."
SUBSCRIBE TO THIS PODCAST HERE
Go Time
"A diverse panel and special guests discuss cloud infrastructure, distributed systems, microservices, Kubernetes, Docker…oh, and also Go!"
SUBSCRIBE TO THIS PODCAST HERE
---
Google Cloud Platform Podcast
"We play weekly host to informative Cloud Platform professionals, answer some of your burning questions, and introduce you to cool new things!"
SUBSCRIBE TO THIS PODCAST HERE
---
Microsoft Cloud Show
"The Microsoft Cloud Show is the only place to stay up to date on everything going on in the Microsoft cloud world including Azure and Office 365. Whether you are new to the cloud, old hat or just starting to consider what the cloud can do for you this podshow is the place to find all the latest and greatest news and information on what's going on in the cloud universe. Join Microsoft aficionados and SharePoint experts Andrew Connell and Chris Johnson as they dissect the noise and distill it down, read between the lines & offer expert opinion on what is really going on. Just the information; no marketing, no BS, just two dudes telling you how they see it."
SUBSCRIBE TO THIS PODCAST HERE
---
On Cloud
"Our On Cloud podcast tackle the tough topics that can help you master today's fundamental shift toward the future of business and technology. Hosts David Linthicum and Mike Kavis challenge leading industry innovators to deliver the straight talk on what's new and next for cloud, what strategies and tools to use, when and why. These honest answers from those who've navigated the pitfalls and hype of Cloud can help drive faster, safer tech adoptions, inventive hires, more desirable products and impactful results. Discover and achieve what matters most—your possible."
SUBSCRIBE TO THIS PODCAST HERE
---
Screaming in the Cloud
"Screaming in the Cloud with Corey Quinn features conversations with domain experts in the world of Cloud Computing. Topics discussed include AWS, GCP, Azure, Oracle Cloud, and the "why" behind how businesses are coming to think about the Cloud."
SUBSCRIBE TO THIS PODCAST HERE
---
VMware Communities Roundtable
"VMware experts talk about virtualization live every Wednesday at noon CA time. Virtualization news and tech mixed with a "Late Night at VMworld" informality."
SUBSCRIBE TO THIS PODCAST HERE
There you have it, the top 13 cloud computing podcasts. Have a listen!
---
Looking for more info on managed service providers for your cloud solutions? Our MSP Buyer's Guide contains profiles on the top cloud managed service providers for AWS, Azure, and Google Cloud, as well as questions you should ask vendors and yourself before buying. We also offer an MSP Vendor Map that outlines those vendors in a Venn diagram to make it easy for you to select potential providers.
Check us out on Twitter for the latest in Enterprise Cloud news and developments!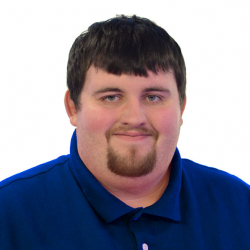 Latest posts by Daniel Hein
(see all)