Solutions Review compiled the top Amazon Web Services courses on Coursera for cloud and IT professionals of all skill levels.
Amazon Web Services is one of the top cloud solutions currently on the market, servicing millions of users across the globe. As cloud deployments continue to grow in popularity and more businesses turn to the cloud for vital workflows, knowing how to manage and operate Amazon Web Services environments is a critical skill. Online courses a great way to demonstrate your knowledge in a particular subject area, and Amazon Web Services is no exception.
With this in mind, the editors at Solutions Review have compiled this list of top-rated Amazon Web Services courses on Coursera to consider taking. All courses are offered by Amazon and feature instructors who work with AWS on a daily basis. Courses are listed in no particular order.
6 Amazon Web Services Courses on Coursera
---
OUR TAKE: Is your company planning to migrate your workloads onto AWS? It'll pay off to take this course so you know the ins and outs of how AWS works first. The optional hands-on labs give students a way to test workload migration before applying it to their business operations.
Description: "This four-week course focuses on migrating workloads to AWS. We will focus on analyzing your current environment, planning your migration, AWS services that are commonly used during your migration, and the actual migration steps.  "
---
OUR TAKE: For users who are completely new to Amazon Web Services and want to get started on learning the basics, this is the course for you. The instructors take you through the essentials of working with AWS, including the core services and financial benefits.
Description: "If you're new to the cloud, whether you're in a technical or non-technical role such as finance, legal, sales, marketing, this course will provide you with an understanding of fundamental AWS Cloud concepts to help you gain confidence to contribute to your organization's cloud initiatives. This course is also the starting point to prepare for your AWS Certified Cloud Practitioner certification whenever it's convenient for you."
---
OUR TAKE: This course introduces the fundamentals of Amazon Web Services from the technical perspective. Students will learn about AWS Identity and Access Management, AWS' shared responsibility model, and how to monitor and optimize infrastructure in the cloud.
Description: "Throughout the course, students will build highly available, scalable, and cost effective application step-by-step. Upon course completion, you will be able to make an informed decision about when and how to apply core AWS services for compute, storage, and database to different use cases. You'll also learn about cloud security with a review of AWS' shared responsibility model and an introduction to AWS Identity and Access Management (IAM). And, you'll know how AWS services can be used to monitor and optimize infrastructure in the cloud."
---
OUR TAKE: Machine learning is a valuable skill for IT and cloud professionals, and as such, this course covering the basics of machine learning of Amazon Web Services is the perfect choice for IT engineers who dabble in cloud computing backed by artificial intelligence.
Description: "Machine learning is one of the fastest-growing areas in technology and a highly sought-after skillset in today's job market. The World Economic Forum states the growth of artificial intelligence (AI) could create 58 million net new jobs in the next few years, yet it's estimated that currently there are 300,000 AI engineers worldwide, but millions are needed. This means there is a unique and immediate opportunity for you to get started with learning the essential ML concepts that are used to build AI applications – no matter what your skill levels are. Learning the foundations of ML now will help you keep pace with this growth, expand your skills and even help advance your career."
---
OUR TAKE: This course provides real-world examples of serverless websites and chatbots to help demonstrate how to build serverless applications on AWS. Students will specifically learn about services like AWS Lambda, Amazon API Gateway, Amazon DynamoDB, and Amazon Lex.
Description: "In this course, you'll have the option to complete hands-on exercises. We strongly suggest you take advantage of the AWS Free Tier to follow the lab exercises provided by throughout the course. Be aware that any services used outside of the free tier may result in you incurring charges through your AWS account. Class forums will also allow you to ask questions and interact with AWS training instructors. After completing this course, you'll have the knowledge and skills to build serverless solutions on AWS."
---
OUR TAKE: This course is the perfect resource for IT administrators and businesses who want to deploy a solid infrastructure for their Internet of Things through Amazon Web Services, touching on topics like device management, security features, and communications protocols.
Description: "This course will introduce you to the Internet of Things and then explore Amazon Web Services' IoT services, and then expert instructors will dive deep into topics such as the device gateway, device management, the device registry, and shadows. They will also discuss security features and implications, core and edge computing capabilities and benefits, and the use of HTTP and MQTT as communications protocols. Lastly, they will discuss the integration of IoT solutions with analytics tools, which will allow you to analyze the IoT data being collected by your fleet of devices."
---
Looking for a managed service provider for your cloud solutions? Our MSP Buyer's Guide contains profiles on the top cloud managed service providers for AWS, Azure, and Google Cloud, as well as questions you should ask vendors and yourself before buying. We also offer an MSP Vendor Map that outlines those vendors in a Venn diagram to make it easy for you to select potential providers.
Check us out on Twitter for the latest in Enterprise Cloud news and developments!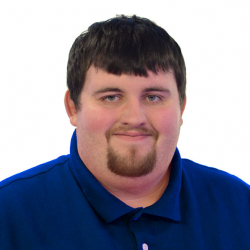 Latest posts by Daniel Hein
(see all)