Solutions Review compiles the top cloud computing books that any cloud or IT professional needs to add to their reading list.
Is your business running applications and workflows in the cloud? Are you an IT professional who wants to brush up on their cloud computing knowledge? Books, whether hardcover or digital, are an excellent source for people looking to learn about a specific field of technology, and cloud computing is no exception. We've listed the best cloud computing books that you should add to your reading list. These books are intended for beginners and experts alike and are written by authors with proficiency and/or recognition in the field of cloud computing.
Be sure to also consult our Managed Service Provider Buyer's Guide for information on the top managed cloud service providers for Amazon Web Services, Microsoft Azure, and Google Cloud Platform.
OUR TAKE: This book from Andreas Wittig and Michael Wittig covers a range of topics, including secure and scale distributed applications, how to deploy applications on AWS, and how to automate infrastructure. The title is aimed at mid-level developers and DevOps engineers.

Description: Amazon Web Services in Action, Second Edition is a comprehensive introduction to deploying web applications in the AWS cloud. You'll find clear, relevant coverage of all essential AWS services, with a focus on automation, security, high availability, and scalability. This thoroughly revised edition covers the latest additions to AWS, including serverless infrastructure with AWS Lambda, sharing data with EFS, and in-memory storage with ElastiCache.
---
OUR TAKE: Writer Raoul Alongi provides a comprehensive guide to using AWS for readers of all levels. The book outlines the fundamentals of cloud computing, basic AWS terminologies, and cloud computing development models, as well as the basics of SaaS, PaaS, and IaaS cloud computing services.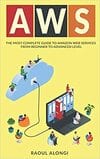 Description: Amazon Web Services offers on-demand cloud services created with customer satisfaction in mind. AWS is one of the best cloud services out there, but starting the tech can be tricky if you don't have the right guide. This book was written exactly for anyone wanting to use cloud systems in their place of work, for the first time. It's one of the only books on the market that holds your hand and guides you step by step to setting up Amazon Web Services for yourself. You won't get this quality of cloud computing information anywhere else!
---
OUR TAKE: This title from Moe Abdula, Ingo Averdunk, Roland Barcia, Kyle Brown, and Ndu Emuchay assists readers with discovering how the cloud can fill a range of major business needs. Additionally, upon finishing this book, readers will learn how cloud adoption impacts culture, architecture, and security.
Description: As cloud technologies continue to challenge the fundamental understanding of how businesses work, smart companies are moving quickly to adapt to a changing set of rules. Adopting the cloud requires a clear roadmap backed by use cases, grounded in practical real-world experience, to show the routes to successful adoption. The Cloud Adoption Playbook helps business and technology leaders in enterprise organizations sort through the options and make the best choices for accelerating cloud adoption and digital transformation.
---
OUR TAKE: Kris Jamsa provides readers with a hands-on introduction to the cloud, which will help them utilize cloud-based data storage in their own lives. Readers will also learn the specifics of SaaS, PaaS, IaaS, server, and desktop virtualization.

Description: Cloud computing is changing the way businesses and users interact with computers and mobile devices. Gone are the days of expensive data centers, racks of disk drives, and large IT support teams. In their place are software applications delivered to users on-demand from the cloud, high-capacity, auto-replicated, secure cloud-based disk-storage and databases, virtualized-server and desktop environments, and cloud-based collaboration tools which support on-premise-, remote-, and hybrid-team success.
---
OUR TAKE: This title from Arshdeep Bahga and Vijay Madisetti provides basic explanations of the fundamentals of cloud computing. Bahga, himself is a researcher in cloud computing, IoT, and big data analytics with a Masters degree in Electrical and Computer Engineering.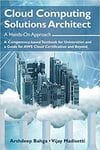 Description: The typical reader is expected to have completed a couple of courses in programming […] and is either a senior or a beginning graduate student in one of the science, technology, engineering or mathematics (STEM) fields. The reader is provided the necessary guidance and knowledge to develop working code for real-world cloud computing applications. Concurrent development of practical applications that accompanies traditional instructional material within the book further enhances the learning process, in our opinion.
---
OUR TAKE: Author Teri Radichel is the CEO of 2nd Sight Lab, a cloud and cybersecurity training and consulting company. She also has a Master of Software Engineering, a Master of Information Security Engineering, and more than 25 years of technology, security, and business experience.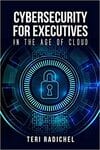 Description: With the rising cost of data breaches, executives need to understand the basics of cybersecurity so they can make strategic decisions that keep companies out of headlines and legal battles. Although top executives do not make the day-to-day technical decisions related to cybersecurity, they can direct the company from the top down to have a security mindset. As this book explains, executives can build systems and processes that track gaps and security problems while still allowing for innovation and achievement of business objectives.
---
OUR TAKE: This book from Zeal Vora provides readers with a firm grasp of cloud data security and governance, regardless of cloud platform. The book offers practical examples to ensure readers will secure their cloud environments efficiently.

Description: Automating security tasks, such as Server Hardening with Ansible, and other automation services, such as Monit, will monitor other security daemons and take the necessary action in case these security daemons are stopped maliciously. In short, this book has everything you need to secure your Cloud environment with. It is your ticket to obtain industry-adopted best practices for developing a secure, highly available, and fault-tolerant architecture for organizations.
---
OUR TAKE: Adney Ainsley's book prepares users to set up and configure Google Cloud accounts using best practices. This book is aimed at system administrators or other individuals looking to learn about configuring and managing Google Cloud systems.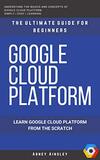 Description: Google Cloud is growing quickly as companies increasingly adopt multi-cloud strategies. It was once again named a Leader in the 2019 Gartner Infrastructure as a Service Magic Quadrant, and demand for people with Google Cloud skills is running high. To meet this demand and help organizations identify knowledgeable talent, Google has created their Associate Cloud Engineer certification. This book is designed to give students the solid foundation of GCP capability that they will need to later build toward the Google Certified Professional Cloud Architect (PCA) certification.
---
OUR TAKE: This book from Edward Roske, Tracy McMullen, and Glenn Schwartzberg explores the ins and outs of Oracle Analytics Cloud, a business intelligence platform that enables organizations to store and calculate data and display it in appealing visualizations.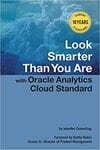 Description: You will learn: Steps to setup your Oracle Analytics Cloud instance; How to build Essbase Cloud cubes from start to finish; Creating cubes with unstructured formats and Application Workbook; Excel templates in both the Cube Designer and web interface; Maintaining dimensions and loading data; Creating calculation scripts and calculating data; Assigning security Performing ad hoc analysis in Excel; How to create insightful data visualizations; Administration and automation; Migration steps to and from on-premises.
---
OUR TAKE: Oliver Surdival leads readers through different cloud strategies, as well as how and when to use them. Additionally, Surdival also outlines what workloads to migrate first, how to implement cloud governance, and how to control and manage your cloud spend.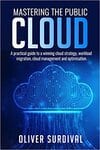 Description: If you are planning or implementing your organization journey to the cloud, then this book is for you. A practical roadmap that guides you through each stage of your cloud journey with real-life cloud projects and years of experience in developing cloud strategies, workload migrations, cloud management, optimization and governance. This book is for CIOs and business leaders, Managed Service Providers, Cloud Sales Consultants, and Students.
---
OUR TAKE: In this hands-on book, Chris Dotson guides readers through security best practices for multi-vendor cloud environments, whether their organization plans to move legacy on-prem projects to the cloud or build new infrastructure from the ground up.

Description: Developers, IT architects, and security professionals will learn cloud-specific techniques for securing popular cloud platforms such as Amazon Web Services, Microsoft Azure, and IBM Cloud. Chris Dotson—an IBM senior technical staff member—shows you how to establish data asset management, identity and access management, vulnerability management, network security, and incident response in your cloud environment.
---
OUR TAKE: Authors Thomas Limoncelli, Strata Chalup, and Christina Hogan provide expert coverage of designing and building modern web and distributed systems, as well as operating and running systems using the latest DevOps strategies. Additionally, readers will learn how to assess and evaluate their team's operational effectiveness.

Description: The Practice of Cloud System Administration, Volume 2, focuses on "distributed" or "cloud" computing and brings a DevOps/SRE sensibility to the practice of system administration. Unsatisfied with books that cover either design or operations in isolation, the authors created this authoritative reference centered on a comprehensive approach. Case studies and examples from Google, Etsy, Twitter, Facebook, Netflix, Amazon, and other industry giants are explained in practical ways that are useful to all enterprises.
---
Solutions Review participates in affiliate programs. We may make a small commission from products purchased through this resource.
---
Looking for a managed service provider for your cloud solutions? Our MSP Buyer's Guide contains profiles on the top managed cloud service providers for AWS, Azure, and Google Cloud, as well as questions you should ask vendors and yourself before buying. We also offer an MSP Vendor Map that outlines those vendors in a Venn diagram to make it easy for you to select potential providers.
Check us out on Twitter for the latest in Enterprise Cloud news and developments!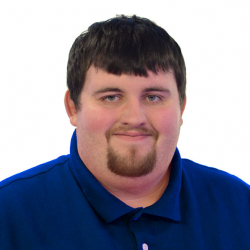 Latest posts by Daniel Hein
(see all)