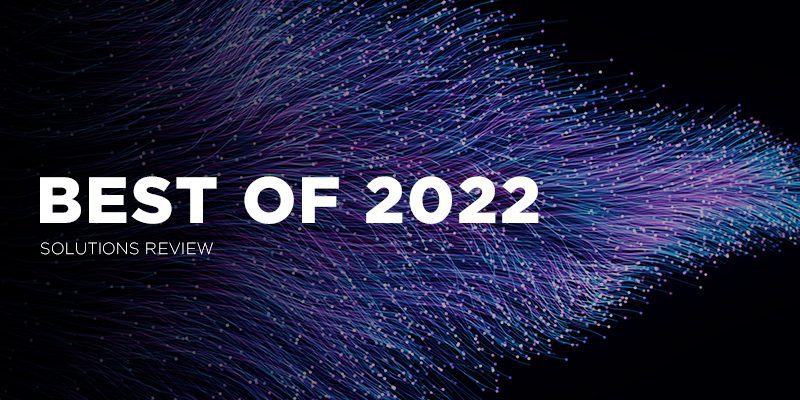 Solutions Review's listing of the best cloud migration managed services providers is an annual mashup of products that best represent current market conditions, according to the crowd. Vendors are assessed if they have a use case-focused offering designed for professionals in this industry.
The editors at Solutions Review have developed this resource to assist buyers in search of the best cloud migration managed services providers to fit the needs of their organization and use case. Choosing the right vendor and solution can be a complicated process — one that requires in-depth research and often comes down to more than just the solution and its technical capabilities. To make your search a little easier, we've profiled the best cloud migration managed services providers all in one place. We've also included links to each company's use case-specific product page so you can learn more.
Note: The best cloud migration managed services providers are listed in alphabetical order.
The Best Cloud Migration Managed Services Providers
2nd Watch
2nd Watch is a managed service provider for AWS, Azure, and Google Cloud that provides cloud modernization services, including cloud migration. The company focuses on lift and shift migrations from the initial planning and assessment phases to the completion of mass migration. They help customers assess the readiness of their enterprise for the cloud, as well as predict the cost of migration. Also, the company helps users build a foundational architecture to help design and implement cloud-native applications.
---
8K Miles
8K Miles is a managed cloud service provider for AWS and Azure that offers several cloud migration services. They help your business create a transformation framework that helps businesses predict their migration process, as well as provide migration and capacity assessments. 8K Miles also operates a cloud migration risks and best practices database that compiles information on common migration challenges; this allows users to ensure their transition to the cloud is smooth.
---
Avaya
Avaya is a cloud business service provider that offers managed cloud adoption and migration services. Through the Avaya IX Migration team, users will gain assistance in designing a tailored migration plan that factors in a client's business, financial, and operational status. In addition, Avaya also offers customizable cloud deployments, allowing users to match their needs for a cloud contact center and cloud unified communications solutions.
---
Capgemini
Capgemini is a managed cloud service provider for AWS, Azure, and Google Cloud that supports managed cloud migration services. The company helps users create a cloud operation model that allows them to deploy cloud-based solutions and workflows efficiently. They also help clients define what the final state of their cloud architecture will look like, then create a cloud migration factory model to work towards that architecture and drive continuous improvements.
---
Cloudreach
Cloudreach is a cloud service provider that offers managed cloud transformation and migration services with support for AWS, Azure, and Google Cloud. They begin by helping a business to transform its mindset and processes in order to better suit the cloud. Then, the company provides cloud-native transformation for both application and data migration. For apps, Cloudreach helps companies unlock the capabilities of an application through the cloud; for data, they build powerful cloud-based data storage and analytics platforms.
Deloitte
Deloitte is a technology professional services company that offers managed cloud services, including cloud migration, for AWS, Azure, and Google Cloud. Their cloud migration offerings range from designing a migration strategy, implementing automated migration processes, and preparing the enterprise for the new alignment. They also offer application modernization services that helps transformation business-critical code into a cloud-friendly language, ensuring smooth migration.
---
Infosys
Infosys is a managed cloud service provider for AWS and Azure that focuses on safeguarding enterprise assets in the cloud. Their migration coverage focuses on automating and securing a cloud migration process — particularly, for business applications moving onto the cloud. Infosys offers automated remediation and helps users increase the reliability of their applications in the cloud; in addition, they also offer self-service cloud management portals for their clients.
---
Logicworks
Logicworks is a managed cloud service provider for AWS and Azure that provides managed migration services for both platforms. After they help users assess their current cloud readiness, they develop a custom-built cloud environment based on their clients' goals, requirements, and technical limitations. Logicworks implements first-party and third-party security and compliance controls in this custom environment and then tests and deploys your business applications into the cloud.
---
Onica
Onica is an Amazon Web Services managed service provider that helps users manage their AWS deployment, including migration services. Through the Onica Elevate services, they offer a migration as code plan that uses an automated pipeline that creates successful lift and shifts migrations. Their platform tooling helps users move quickly mission-critical workloads and projects through a proven roadmap; they also account for your company's cloud maturity when designing a solution.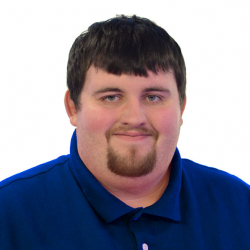 Latest posts by Daniel Hein
(see all)