Solutions Review compiled the top cloud security courses on Coursera for cloud and IT professionals of all skill levels.
Cloud security continues to be an important task for any organization who has adopted a cloud solution. As cloud deployments continue to grow in popularity and more businesses turn to the cloud for vital workflows, keeping your cloud security in check is a critical task. Online courses are a great way to demonstrate your knowledge in a particular subject area, and cloud security is no exception.
With this in mind, the editors at Solutions Review have compiled this list of top-rated cloud security courses on Coursera to consider taking. This is not an exhaustive list, but one that features the best courses and training from trusted online platforms. This list of the best cloud security courses on Coursera below includes links to the modules and our take on each. Courses are listed in no particular order.
5 Cloud Security Courses on Coursera
---
OUR TAKE: This course makes an excellent starting point for those who want to learn more about security in the cloud. Students will design a simple cloud service and assess levels of risk and vulnerability while applying basic network security principles to the cloud environment.
Description: "This course introduces you to cybersecurity for the cloud. We'll learn and apply classic security techniques to today's cloud security problems. We start with a deceptively simple and secure web service and address the problems arising as we improve it. We'll analyze recent cloud security vulnerabilities using standard, systematic techniques. We'll build our own web service case studies and construct security solutions for them. Our toolkit contains classic security concepts like Least Privilege and Separation of Duty, as well as more technical cryptographic and access control techniques."
---
OUR TAKE: Offered by the University of Colorado, this course explores the fundamentals of cloud computing through the lens of Amazon Web Services. Through AWS, students gain an understanding of using cloud resources, cloud management, debugging, and AWS EC2.
Description: "In this course, we will learn cloud computing basics using AWS as an example, We will guide you to create AWS account, planning AWS resources for your cloud systems, create AWS EC2 instances, access them and configure the popular LAMP web services with MySQL database. By the end of this course, you should be able to create your own web cluster with MySQL databases, setup your users with credentials to manage your AWS resources/virtual machines either through their management control interface or using AWS CLI API using scripts. You will also learn the best practice in cloud security and debugging service interaction issues may arise in the cloud systems."
---
OUR TAKE: This is a more general cybersecurity course, but it includes a section on securing hybrid cloud architectures — making it the perfect training for employees whose organizations are making the jump to hybrid cloud and need to know how to secure it.
Description: "This course introduces a series of advanced and current topics in cyber security, many of which are especially relevant in modern enterprise and infrastructure settings. The basics of enterprise compliance frameworks are provided with introduction to NIST and PCI. Hybrid cloud architectures are shown to provide an opportunity to fix many of the security weaknesses in modern perimeter local area networks."
---
OUR TAKE: Amazon Web Services users in charge of keeping their organization's cloud environments and workloads secure should take this course, designed and created by Amazon Web Services experts and instructed by AWS solution architects.
Description: "This course will give you an overview of security best practices when developing and managing applications on AWS. The course, created by AWS experts and delivered by AWS Solutions Architects, uses video lectures, hands-on exercise guides, demonstrations, and quizzes to dive deep on concepts about security on AWS. You will learn about the concept of "least privilege" and the AWS Shared Responsibility Model, as well as view demonstrations of Amazon GuardDuty, AWS Secrets Manager, and cross-account access."
---
OUR TAKE: For Google Cloud users who need to learn how to securely operate the service, this is the course for you. Students will learn about financial governance in the cloud, DevOps and SRE principles, shared responsibility, and cloud resource and application management.
Description: "This course examines cost management, security, and operations in the cloud. First, it explores how businesses can choose to maintain some or none of their own infrastructure by purchasing IT services from a cloud provider. Next, it explains how the responsibility of data security is shared between the cloud provider and the business, and explores the defense-in-depth security built into Google Cloud. Finally, it covers how IT teams and business leaders need to rethink IT resource management in the cloud and how Google Cloud resource monitoring tools can help them to maintain control and visibility over their cloud environment."
---
Looking for a managed service provider for your cloud solutions? Our MSP Buyer's Guide contains profiles on the top cloud managed service providers for AWS, Azure, and Google Cloud, as well as questions you should ask vendors and yourself before buying. We also offer an MSP Vendor Map that outlines those vendors in a Venn diagram to make it easy for you to select potential providers.
Check us out on Twitter for the latest in Enterprise Cloud news and developments!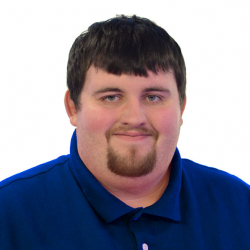 Latest posts by Daniel Hein
(see all)