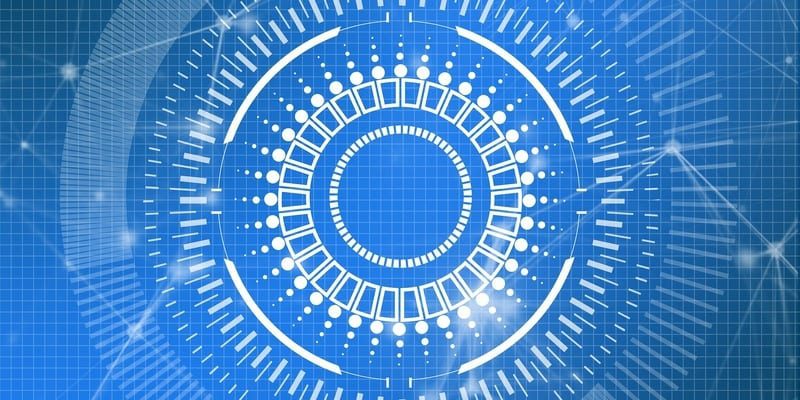 With businesses around the world facing continual disruption, technological tools are increasingly crucial to the success of established enterprises and start-ups alike. For cloud professionals, finding the best infrastructure as a service (IaaS) providers is essential for continued development and organizational success. Working with Statista Inc., the globally recognized data research company, Newsweek has produced an authoritative list of America's Best Business Tools. Newsweek has listed the top providers of business software and software services in 54 categories: from audio editing software to cybersecurity tools.
Newsweek's Best Business Tools 2019 list is based on a nationwide survey of more than 10,000 professional users of software and software service providers. Survey participants were asked about their willingness to recommend the software provider and to rate the provider in categories of trust, service promise, reliability, security, improvement, and satisfaction. For every provider, a weighted score from 0 to 100 was calculated using the criteria above.
For this article, we've chosen to focus on the best IaaS providers. Cloud services and technologies, including IaaS, have allowed enterprises to take advantage of resources delivered over the Internet rather than installing on-premise hardware to store it. In a crowded field of options, the process of searching, evaluating and purchasing IaaS deployments can be overwhelming. For even more resources and information on cloud vendors, you can check out our 2019 Managed Service Providers Buyer's Guide and associated Vendor Map. These guides are perfect for enterprises looking for a solution to help manage cloud resources and services.
Score: 85.4
Amazon Elastic Compute Cloud (EC2) is one of the most popular Amazon Web Services (AWS) offerings. This service allows developers to request compute resources from Amazon, which are then delivered via the AWS dashboard. It integrates with several other AWS services and allows users to scale resources up and down whenever they want.
---
Score: 80.5
Apache CloudStack is an open source IaaS solution that allows users to deploy and maintain a large network of virtual machines. With support for common hypervisors, include VMware, KVM, and Oracle VM, CloudStack is commonly used by cloud service providers to design and offer public, private, and hybrid cloud deployments for clients.
---
Score: 82.7
AT&T Business is a suite of business-grade products and services that also includes a business cloud solution. The AT&T Business cloud platform includes content management, content delivery, and data recovery services. AT&T also offers consulting services for cloud transformation, which helps users streamline cloud expenditures and identify security risks.
---
Score: 81.9
Cisco offers several cloud services for users of the top cloud providers, including public cloud, private cloud, hybrid cloud, and multicloud vendors. These services aim to help cloud users initiate and fulfill a successful cloud journey, including simplifying the deployment and management of containers and hybrid Kubernetes solutions for AWS.
---
Score: 81.0
Citrix Hypervisor is a full-scale virtualization management platform that is optimized for application, desktop, and server virtualization. Citrix virtualization solutions allows IT users to consolidate and contain their multiple data center servers. This can help them gain significant performance and capacity optimization with their technologies.
---
Score: 82.5
Google Compute Engine is an IaaS solution provided through Google Cloud Platform. The service providers users with virtual machines running on Google's data centers and worldwide fiber network. Google Cloud offers several pre-made configurations for virtual machines, but also allows users to create custom machine types to suit their specific needs.
---
Score: 84.5
IBM Cloud offers public and private cloud deployments alongside a suite of data analytics and AI tools. The IBM Cloud platform offers over 170 products and services, including bare metal and virtual servers for IaaS deployments. Users have the option to deploy IBM servers in their own infrastructure or manage them via a hybrid cloud.
---
Score: 86.7
Microsoft Azure is one of the top public cloud service providers, and their IaaS offerings are Newsweek's best ranked services for infrastructure as a service. With data centers and server locations in 54 different global regions, Azure IaaS allow users to deploy scalable virtual machines with up to 128 virtual CPUs and 6 TB of memory.
---
Score: 75.9
Verizon Cloud is an enterprise-grade suite of business tools, including virtual infrastructure and broad product portfolios. This includes a wide variety of Internet of Things technologies, including smart cities and IoT security. Verizon also offers business communication technologies, customer experience solutions, cybersecurity, and mobility services.
---
Score: 77.5
VMware vCloud is a suite of enterprise private cloud services and tools that operates virtual infrastructures using VMware virtual machines. The vCloud suite includes the vRealize Suite for cloud management and vSphere for virtual server management and deployment. vCloud offers data center virtualization, automated operations, and resource provisioning.
---
Looking for more info on the best IaaS providers? Our MSP Buyer's Guide contains profiles on the top cloud MSP vendors for AWS, Azure, and Google Cloud, as well as questions you should ask providers and yourself before buying. We also offer an MSP Vendor Map that outlines those vendors in a Venn diagram to make it easy for you to select potential providers.
Check us out on Twitter for the latest in Enterprise Cloud news and developments!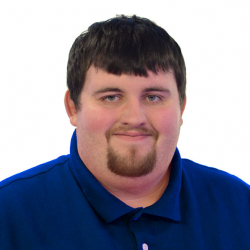 Latest posts by Daniel Hein
(see all)