If you want to showcase your expertise in a particular field of IT technology, you should consider studying for and earning some certifications. Certifications demonstrate that the holder has knowledge and skills for a specific tool, industry, or technology. Often, these certifications are offered by major vendors in that technology space, and that holds true for cloud computing as well. The leading cloud providers, like Amazon Web Services (AWS), Microsoft Azure, and Google Cloud, all offer their own cloud certification series to those who exhibit proficiency for their cloud environment.
For businesses, these certifications show that your company and employees are skilled in the cloud environments they use. Earning an Azure certification demonstrates expertise with using the Azure platform, both as a whole and on the individual service level. There are currently 11 certifications offered by Azure, each one targeting either a specific solutions field or general application of Microsoft Azure. Below, we've listed the certifications that every enterprise IT professional that uses Azure on a daily basis should earn.
Certification level: Fundamentals
Requirements: AZ-900: Microsoft Azure Fundamentals
Cost: $99 USD

Any enterprise or IT worker who uses Azure on a regular or semi-regular basis should look into earning the Azure Fundamentals certification. This certification shows basic understanding of the Azure platform, including core services, Azure's pricing model, and life-cycle support. It also demonstrates the holder's knowledge of the fundamentals of cloud computing and how it works; this encompasses cloud deployment models and service models, as well as concepts like elasticity, availability, and scalability.
Certification level: Associate
Requirements: AZ-103: Microsoft Azure Administrator
Cost: $165 USD
The Azure Administrator Associate certification demonstrates the ability to implement, monitor, and maintain Azure solutions. The exam covers how to manage Azure resources as well as how to deploy and maintain storage solutions, virtual machines (VMs), virtual networks, and identity solutions. Because it deals with the basics of practical Azure implementation, this certification should be considered for any enterprise that runs business solutions via the Azure platform.
Certification level: Associate
Requirements: AZ-500: Microsoft Azure Security Technologies
Cost: $165 USD
Securing a cloud environment, just like any IT solution, is essential for proper implementation and usage. The Azure Security Engineer Associate certification, a relatively new offering by Microsoft, shows that the holder knows how to secure an Azure deployment. The exam tests a user's knowledge on implementing security controls and threat protection solutions, managing identity and access, and protecting data, applications, and networks in cloud/hybrid environments.
Certification level: Associate
Requirements: AI-100: Designing and Implementing an Azure AI Solution
Cost: $165 USD
Microsoft has put a lot of effort into developing artificial intelligence (AI) solutions for Azure users, The Azure AI Engineer Associate certification is perfect for those who rely on these AI solutions. If your enterprise uses Azure's AI capabilities to build natural language processing, speech, computer vision, bot, and agent solutions, this certification is for you. It indicates that the holder knows how to design, deploy, and maintain AI-driven projects using Azure's native services.
NOTE: At the time of writing this article, Microsoft is changing the AI-100 exam to put more focus on Azure's data science, IoT, and AI solutions. These changes will go live on June 25th, 2019.
Certification level: Associate
Requirements: DP-200: Implementing an Azure Data Solution and DP-201: Designing an Azure Data Solution
Cost: $330 USD
Enterprises work with large amounts of data on a daily basis, and the Azure Data Engineer Associate certification demonstrates the ability to create and leverage data storage solutions in Azure. This certification demonstrates the ability to design and implement data management, monitoring, security, and privacy practices using the full stack of Azure services. Users with this certification not only know how to choose the right data storage solution for their business, but also how to manage their data effectively.
NOTE: At the time of writing this article, Microsoft is changing the DP-200 and DP-201 exams to differentiate data engineers and database administrators. DP-200 will be refocused on how to implement Azure data storage solutions; DP-201 will focus on how to design data storage solutions through Azure. These changes will go live on June 21st, 2019.
Certification level: Expert
Requirements: AZ-400: Microsoft Azure DevOps Solutions and either the Azure Administrator Associate or Azure Developer Associate certification
Cost: $165 USD
The Azure DevOps Engineer Expert certification shows that the holder has mastered the implementation of DevOps solutions and practices using Azure. Not only do certification recipients need to know how to design a DevOps strategy tailored to meet their business needs, but they also must demonstrate knowledge in how to build and implement solutions that meet a DevOps mindset. This includes meeting continuous integration and delivery, dependency management, and application infrastructure practices.
Certification level: Expert
Requirements: AZ-300: Microsoft Azure Architect Technologies and AZ-301: Microsoft Azure Architect Design
Cost: $330 USD
For business and IT professionals that build solutions that run on Azure, the Azure Solutions Architect Expert certification is a must-have. This certification demonstrates the ability to design applications, data platforms, containers, etc. using the Azure platform. Workers looking to earn this certification also need to know how to deploy and configured optimized infrastructures, determine workload requirements, and design business continuity strategies.
Everything else you need to know about Azure certifications
The Azure certifications listed above are part of the Microsoft Certifications Program, which includes certifications for other Microsoft technologies, such as Windows and Office 365. Their certifications are role-based, so you can filter which certifications are beneficial for your business by searching for those geared towards your employees' positions.
Microsoft certifications are exam-based, meaning that in order to earn the certifications, you must pass the specified exam(s). These certifications need to "stay current" – meaning that a holder must participate in Microsoft's stay current course at least once a year. If they satisfy this requirement, the certification remains active. Otherwise, the certification will expire and you will need to recertify (meaning you must satisfy the requirements of the certification again).
---
Running a cloud environment and need help managing the cloud services you use? Our MSP Buyer's Guide contains profiles on the top cloud MSP vendors for AWS, Azure, and Google Cloud, as well as questions you should ask providers and yourself before buying. We also offer an MSP Vendor Map that outlines those vendors in a Venn diagram to make it easy for you to select potential providers.
Check us out on Twitter for the latest in Enterprise Cloud news and developments!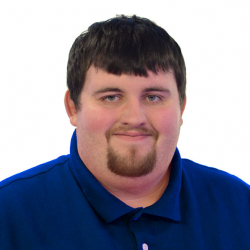 Latest posts by Daniel Hein
(see all)