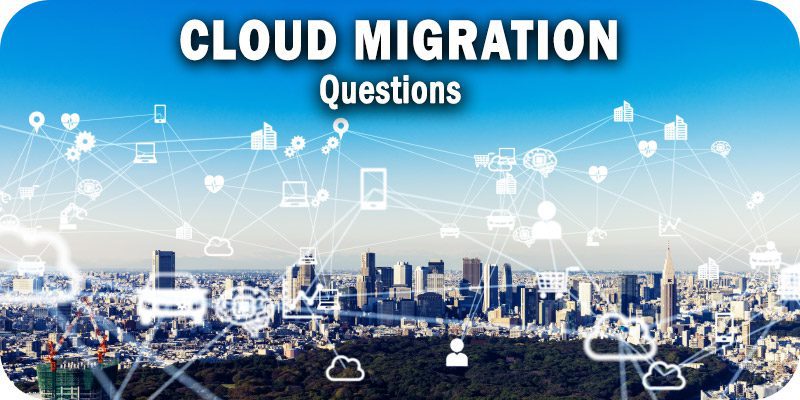 This is part of Solutions Review's Premium Content Series, a collection of contributed columns written by industry experts in maturing software categories. In this submission, Expereo Director of Global Solutions Engineering Salim Khouri offers the essential cloud migration questions to ask when developing a cloud roadmap.

Every day, more and more enterprises are moving from on-prem data centers to cloud environments. While an in-house solution provides a sense of greater control, it also places stress on internal IT teams that have to continuously manage, secure, backup, and update servers.
Conversely, cloud-native environments represent a different playing field for security practitioners, infrastructure admins, and developers alike. In addition to enhanced flexibility, reliability, and security, key differences include:
A cloud model allows you to only pay for the resources you use
A cloud model eliminates the requirement for internal maintenance and upkeep
The cloud is a "scalable" resource, allowing for fast and efficient deployment of additional resources as necessary.
According to the latest forecast from Gartner, "worldwide end-user spending on public cloud services is forecast to grow 20.4% in 2022 to total $494.7 billion, up from $410.9 billion in 2021." And by the end of 2023, spending is expected to reach approximately $600 billion.
In other words, reliance on the cloud will only continue to grow, and many organizations will choose to make this change. The answers your organization gives to the following questions will provide the basis of a road map for what your organization can achieve once you migrate to the cloud.
What are the challenges you are experiencing with your on-prem-only environment?
As modern businesses and industries continue to evolve, challenges of an on-prem-only environment have become more prevalent.
A primary drawback of an on-prem setup is the necessity of hardware maintenance. This task alone requires a dedicated team of experienced IT professionals. With most equipment having a life cycle between three and five years, the need for repairs and replacements often feels never-ending. And with that comes the need for an extremely knowledgeable on-site team.
Another distinct disadvantage is the cost of managing an on-prem-only environment. In addition to employee costs, there are expenses associated with hardware and software repairs, upgrades, and replacements.
However, when you move to the cloud, you're no longer paying for hardware you don't need, software is easier to buy (and cancel), and you can scale up and down with ease.
What are your security concerns with on-prem management and the cloud?
There's a lot to consider when comparing on-prem management to a cloud environment, but security challenges must be at or near the top of your list. It's possible to maintain a secure on-site solution, but you may encounter more challenges and use more resources than you would with a cloud solution.
To start, any time your environment is opened to a new user, there's a risk of a malicious actor gaining access to your system. This risk is one the enterprises manage in-house or utilize a third-party provider for. Addressing your organization's security concerns can help you distinguish who should manage this large responsibility.
Another consideration is the amount of equipment that your enterprise requires. The more hardware and software you have, the greater chance there is of a security breach as your threat surface has now expanded. So, as you scale to keep up with internal and external demands, security-related concerns also grow as a top priority.
A cloud solution takes the massive responsibility of security management — and the potential risks — off your plate. No matter how large or how quick you scale, you can maintain a consistent level of security in the cloud through your provider and their SLAs.
How do you approach an outage?
An outage is an outage, no matter if you rely on an on-prem or off-prem solution. Either way, the results are that employees and end users can't access their tools, often mission-critical ones. But if something breaks on-prem, you must have the
right person or team available to take immediate action. Every minute it takes to find an answer is a minute of lost work time and/or revenue.
An outage with an off-prem solution can be just as frustrating, but there's a dedicated person or team on call. There's always someone ready to take action to minimize downtime and ensure a resolution.
What will moving from an on-prem to a cloud environment mean for your business?
It's important to understand what you'll face when moving from an on-prem environment to a cloud environment. Start by answering these additional five questions:
What are you trying to fix by moving to a cloud environment?
What impact, if any, will this have on your users or customers?
How will you minimize downtime during the transition?
Are there any challenges — such as poor internet connectivity — that could get in the way?
Do you have an on-site employee who can assist with the migration?
Answering these questions can help you to confidently and seamlessly transition to a cloud environment and save time and money while reducing the risk typically associated with such an important decision.
With more options than ever before, it's imperative to understand the finer details of on-prem data centers, and cloud computing and how each solution can impact your enterprise so you can make an informed decision that enables you to do business more efficiently and delight your customers.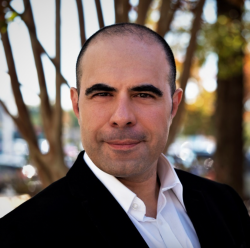 Latest posts by Salim Khouri
(see all)