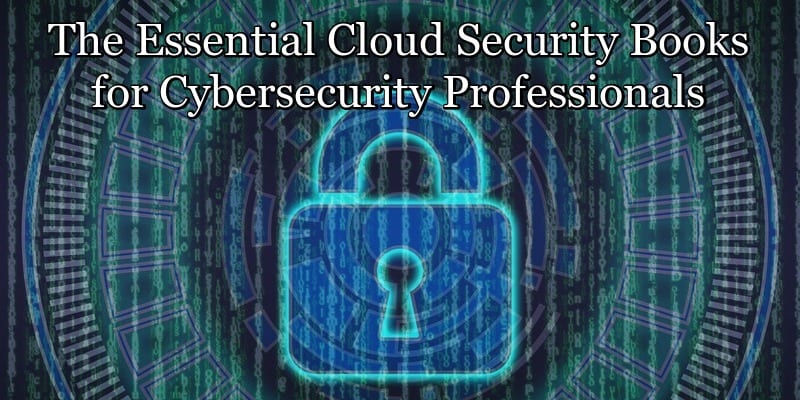 Solutions Review compiles the most essential books on cloud security that any cybersecurity professional or IT administrator needs to add to their reading list.
Is your business running applications and workflows in the cloud? Knowing how to keep your cloud environment secure is critical. Books, whether hardcover or digital, are an excellent source for people looking to learn about a specific field of technology, and cloud security is no exception. We've listed the top cloud security books that you should add to your reading list. These books are intended for beginners and experts alike and are written by authors with proficiency and/or recognition in the field of cloud and IT security.
Be sure to also consult our Managed Service Provider Buyer's Guide for information on the top cloud managed service providers for Amazon Web Services, Microsoft Azure, and Google Cloud Platform. It's the perfect resource if you don't want your company to fall victim to any of these cloud computing mistakes.

by Raj Samani, Brian Honan, and Jim Reavis
"CSA Guide to Cloud Computing brings you the most current and comprehensive understanding of cloud security issues and deployment techniques from industry thought leaders at the Cloud Security Alliance. For years the CSA has been at the forefront of research and analysis into the most pressing security and privacy related issues associated with cloud computing. CSA Guide to Cloud Computing provides you with a one-stop source for industry-leading content, as well as a roadmap into the future considerations that the cloud presents."
---

by John R. Vacca
"This book offers an overview of cloud security technology and implementation, while exploring practical solutions to a wide range of cloud computing security issues. With more organizations using cloud computing and cloud providers for data operations, proper security in these and other potentially vulnerable areas have become a priority for organizations of all sizes across the globe. Research efforts from both academia and industry in all security aspects related to cloud computing are gathered within one reference guide."
---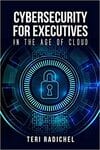 by Teri Radichel
"With the rising cost of data breaches, executives need to understand the basics of cybersecurity so they can make strategic decisions that keep companies out of headlines and legal battles. Although top executives do not make the day-to-day technical decisions related to cybersecurity, they can direct the company from the top down to have a security mindset. As this book explains, executives can build systems and processes that track gaps and security problems while still allowing for innovation and achievement of business objectives."
---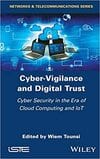 by Wiem Tounsi
"In today's landscape, organizations need to acquire and develop effective security tools and mechanisms – not only to keep up with cyber criminals, but also to stay one step ahead. Cyber-Vigilance and Digital Trust develops cyber security disciplines that serve this double objective, dealing with cyber security threats in a unique way. Specifically, the book reviews recent advances in cyber threat intelligence, trust management and risk analysis, and gives a formal and technical approach based on a data tainting mechanism to avoid data leakage in Android systems."
---

by Zeal Vora
"Automating security tasks, such as Server Hardening with Ansible, and other automation services, such as Monit, will monitor other security daemons and take the necessary action in case these security daemons are stopped maliciously. In short, this book has everything you need to secure your Cloud environment with. It is your ticket to obtain industry-adopted best practices for developing a secure, highly available, and fault-tolerant architecture for organizations."
---

by Albert Anthony
"This book is for all IT professionals, system administrators and security analysts, solution architects and Chief Information Security Officers who are responsible for securing workloads in AWS for their organizations. Master AWS Security is helpful for all Solutions Architects who want to design and implement secure architecture on AWS by the following security by design principle, and is beneficial for personnel in Auditors and Project Management roles who want to understand how they can audit AWS workloads and manage security in AWS."



by Yuri Diogenes and Tom Shinder
"You'll walk through securing any Azure workload, and optimizing key facets of modern security, from policies and identity to incident response and risk management. Brand-new coverage includes single-click remediation, IoT, improved container security, Azure Sentinel, and more. Whatever your security role, you'll learn how to save hours, days, or even weeks by solving problems in the most efficient and reliable ways possible."
---

by Yuri Diogenes, Debra Shinder, and Tom Shinder
"You'll learn how to prepare infrastructure with Microsoft's integrated tools, prebuilt templates, and managed services–and use these to help safely build and manage any enterprise, mobile, web, or Internet of Things (IoT) system. The authors guide you through enforcing, managing, and verifying robust security at physical, network, host, application, and data layers."
---

by Chris Dotson
"Developers, IT architects, and security professionals will learn cloud-specific techniques for securing popular cloud platforms such as Amazon Web Services, Microsoft Azure, and IBM Cloud. Chris Dotson—an IBM senior technical staff member—shows you how to establish data asset management, identity and access management, vulnerability management, network security, and incident response in your cloud environment."
---

by Richard Stiennon
"All organizations are embarking on a journey to the cloud. Their users are online and taking advantage of productivity tools like SalesForce. Enterprises are in the midst of transitioning to Office 365 for email and Office tools. This book maps the journey of 16 leading enterprises around the world including Fannie Mae, Siemens, Google, Microsoft, and Amazon itself. It provides practical guidance for any CXO no matter what stage they are on of their journey."
---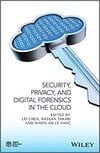 by Lei Chen, Hassan Tabaki, and Nhien-An Le-Khac
"With the continuous growth of cloud computing and related services, security and privacy has become a critical issue. Written by some of the top experts in the field, this book specifically discusses security and privacy of the cloud, as well as the digital forensics of cloud data, applications, and services. The first half of the book enables readers to have a comprehensive understanding and background of cloud security, which will help them through the digital investigation guidance and recommendations found in the second half of the book."
---
Solutions Review participates in affiliate programs. We may make a small commission from products purchased through this resource.
---
Looking for a managed service provider for your cloud solutions? Our MSP Buyer's Guide contains profiles on the top cloud managed service providers for AWS, Azure, and Google Cloud, as well as questions you should ask vendors and yourself before buying. We also offer an MSP Vendor Map that outlines those vendors in a Venn diagram to make it easy for you to select potential providers.
Check us out on Twitter for the latest in Enterprise Cloud news and developments!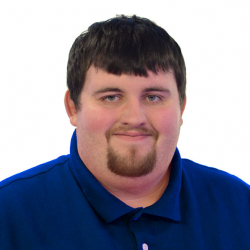 Latest posts by Daniel Hein
(see all)