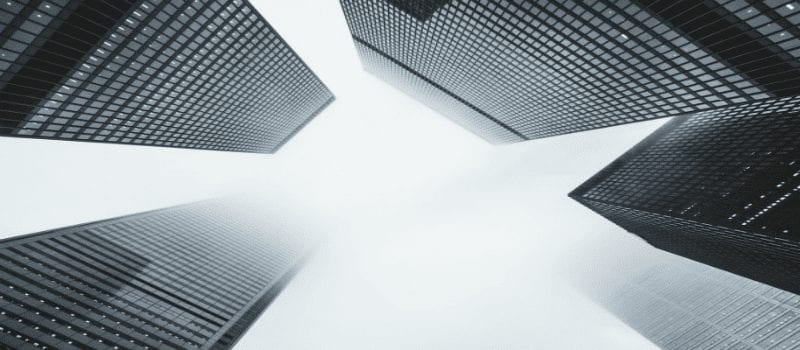 Whether you are a publicly traded corporation, a government institution or even a small to medium-sized business there is a content management solution for everyone. Check out these ten vendors who have made a mark on the market for developing innovative and effective ECM products.
What makes them special:  Alfresco Community Edition – Dubbed, "ECM for tech enthusiasts" This product is intended for developers and technical enthusiasts who want the power of Alfresco in non-critical environments. Open Source platform for community-driven development and contributions.
Founded in 2005, Alfresco provides enterprise content management and business process management software built on open standards that enables organizations to unlock the power of their business-critical content. Alfresco's open source technology enables organizations to collaborate more effectively across cloud, hybrid and on-premise environments. The Alfresco Enterprise Content Management platform can be customized and integrated with existing applications and processes.
What makes them special: Security Granular Permission Settings – Documents, inboxes, folders, workflows, and retention policies meet or exceed compliance requirements. Grant access to documents based on user permissions.
DocSTAR offers enterprise content management solutions, document management system software and accounts payable automation solutions. DocSTAR's Eclipse, is an ECM product that's built for the web and offers customers a choice of delivery. Users can install eclipse on their hardware or use DocSTAR's hosted service. Eclipse supports all popular browsers and mobile devices, delivering access anytime, anywhere. Customers are drawn towards Docstar's minimal startup investment, and the security of a disaster-proof data center.
What makes them special: Collaboration– "The Teamroom" feature allows informal collaboration across departmental boundaries. The easy access rights concept enables documents to be easily shared within the team. Team calendar, newsfeeds and other useful features complete the functionality of the Teamroom.
Fabasoft Folio is Fabasof's ECM platform that's a solid solution in compliance, security, transparency, extensibility, and integrability, that will support the entire content life cycle. With its integrated workflow engine, Fabasoft Folio covers all your business process management needs. For cross-application knowledge management and semantic search requests, Fabasoft Folio can be complemented by Mindbreeze InSpire.
What makes them special: Customized and Integrated – With third-party applications using menu-driven configuration options already built into the software strongly appeals to customers looking for solutions that can be easily modified and upgraded. Most OnBase functionality is extended to mobile devices, allowing customers to work in the field both online and offline.
Hyland Software, Inc. is the developer of an enterprise content management and process management software suite called, OnBase. Applications of the suite are used in healthcare, financial institutions, insurance, government, higher education and manufacturing. OnBase by Hyland is a single enterprise information platform for managing content, processes and cases. OnBase has transformed thousands of organizations worldwide by empowering them to become more agile, efficient and effective.
What makes them special: Easy to Use – One interface, clear, simple and usable. It's a product that is pretty flexible and which can contribute to collaborative tasks with documents coming from small teams.
KnowledgeTree is an enterprise content management provider with focus on offering affordable document management software that is easily installed is a popular ECM choice among business professionals. Offering commercial SaaS and on-site editions, as well as a free, open source community edition, KnowledgeTree's features, including workflow, version control and audit trails, that help organizations manage the document lifecycle, promote collaboration, reduce paper and ensure compliance.
What makes them special: Digital Repositories – Replace unorganized file cabinets, network drives and legacy systems with accessible and searchable digital repositories.
Laserfiche is a privately owned software development company that creates enterprise content management, business process automation, workflow, records management, document imaging and webform software. Laserfiche develops solutions for capture, workflow, forms, e-signatures and case management that help organizations drive business value and make timely, informed decisions.
What makes them special:  More Speed – Compared to M-Files 2015.1, M-Files 2015.2 file uploads and downloads are 75% faster in the cloud, replication jobs complete up to 10X faster, and views can open over 10X faster
M-Files, A Finnish software company, provide users with a metadata-driven system for organizing and managing documents and other information. Businesses use M-Files on-premises, in the cloud or in hybrid environments to improve productivity and quality, and to ensure compliance with industry regulations and standards. M-Files enterprise information management solutions help businesses manage secure and share information with a unique metadata-driven approach that organizes and processes document and other content based on what it is, rather than where it is.
What makes them special:  Agenda Management – Streamline the legislative agenda process from start to finish. Automate the agenda process of creating staff reports, agendas, and packets; real – time roll – call, vote tabulation, meeting minutes, agenda archival, backup material, keyword search and retrieval.
Questys' solutions address the business needs of small to large organizations and helps reduce the time spent managing documents, projects and improves productivity by making content easier to find. The driving force behind ECM is to make people more productive. Questys enables organizations to deliver relevant content to users as well as eliminate processes that can expose an organization to regulatory compliance risks and security issues. Questys offers cost effective solutions while enabling productivity and compliance for organizations.
What makes them special: Reveille Software helps IT teams in large companies "wake up" and be alerted to glitches in their ECM and document capture applications before anyone else sounds the alarm. By finding problems first and using built-in tools to fix issues fast, business operations run smoothly.
Founded in 2000, Reveille is headquartered in Atlanta, Ga. and maintains certified partnerships with leading ECM solution providers including EMC, IBM and Kofax. Their ECM monitoring software allows enterprises to gain a holistic view of ECM and Enterprise Capture environment and applications, users view tree or heat maps and group monitors based on geographic location, business unit, function, teams or applications.
What makes them special: Decision-Making Intelligence – Turn workflow data into decision-making intelligence with analytics that deliver meaningful, timely, actionable business insights into all work processes.
Upland Software Based in Austin, Texas, US, Upland Software focuses on providing ECM solutions to the midmarket with its FileBound and Clickability offerings. "Capability without complexity", is FileBound's guiding principle in all aspects of solution delivery. FileBound's simplified, flexible approach to usability, configurability and licensing delivers fast results. Upland's cloud-based products are built with specific needs in mind. They work stand-alone or with each other, wherever and whenever you need them, all from one enterprise-class business partner.