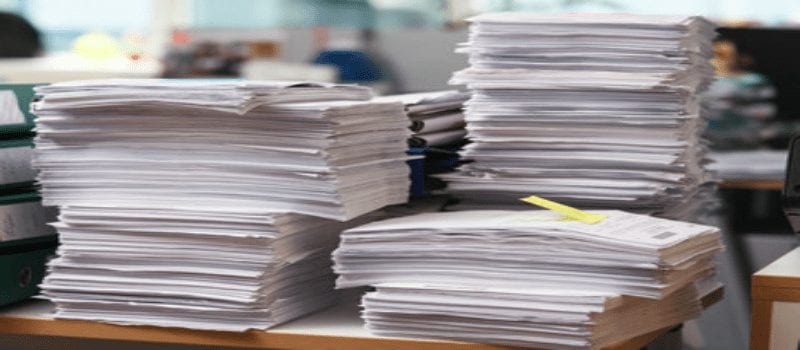 The world of enterprise content management continues to evolve as developers make collaboration, innovation and access more prevalent in ECM software and tools. Check out these vendors who've created easy solutions that make the navigation and manipulation of important content possible within and out of IT departments.
1.Oracle Innovation Management Cloud: Innovation management products enable the selection and translation of the best ideas and inventions into profitable offerings for customers.
Oracle's innovation management platform allows users to drive revenue by introducing a systematic approach to capturing, selecting, and investing in the right ideas and product concepts. Jon Chorley, Vice President of Supply Chain Management Product Strategy at Oracle, explains the unique technology:
"Product innovation is too critical a business process to be left to spreadsheets and PowerPoints and to remain disconnected from the rest of the product value chain. By providing a highly usable but systematic approach to managing product innovation, Oracle Innovation Management can accelerate the transformation of the best ideas into profitable products, and deliver against your corporate product innovation strategy."
Read more about product capabilities on Oracle's Innovation Management Solution website.
2. TiBCO's, tibbr: Specifically built for the workplace, tibbr is a social networking platform that enables employees, customers, and partners to interact with each other and with information located in any system.
"Users gain the ability to solve problems quickly, fuel innovation, and increase productivity. Tibbr can be securely deployed in a matter of hours from your corporate data center, or run it in the cloud for flexibility or Install it on-premise for compliance. Deploy tibbr behind your own data center's firewall to satisfy the requirements of government, finance, healthcare, or any other industry."
Download a free trial to see if this innovative approach to contentment management is right for your organization.
3. Box's, Digital Asset Management – Offering product packages for individual users, SMB's and enterprises, this product allows users to work more effectively with marketing agencies, work seamlessly with external agencies, vendors and partners on large rich media files. Box lets marketers easily upload large presentations and videos, organize them into folders, share links to files and manage file and folder permissions.
"Safeguard sensitive marketing assets by setting customized access. Documents are encrypted at-rest and in-transit, maintaining the highest levels of security. Password-protect sensitive documents. You can set expirations on shared files and folders and keep an audit trail of all file and user activity. This lets you see when your agencies and vendors view your creative briefs."
Check out additional features and CM offerings at Box.com
4. Laserfiche Code Free Integration Tool, Connector- Provides simple, code-free ways to integrate other applications with Laserfiche ECM technology. The tool allows users to search a repository based on fields, automatically populate metadata and store it, and much more.
"By saving time and linking relevant data, Laserfiche Connector allows users to see and analyze connections that weren't readily available before. In the words of Laserfiche's Technical Product Manager Justin Pava, "It's getting easier to think of Laserfiche as a hub, connecting you to any combination of systems and information stores. Once you have all those connections, you can see the full picture. You can use your data for reporting and big picture decision-making."
For more, check out their video about how code-free integrations are making ECM better for businesses.
5. EMC Data Domain– As the amount of data under management continues to grow, companies are looking for new ways to control the increasing cost of storing and protecting that data. Recent deduplication technologies significantly reduce backup times and allow users to migrate inactive files off of primary storage to significantly reduce the size of scheduled backup data set.
"EMC Data Domain is a market leader in deduplication storage solutions. The Data Domain system applies its proven inline data deduplication technology to the file storage infrastructure, resulting in significant capacity savings for data stored on the system. In addition, the Data Domain system provides savings in space, power, and cooling related to storing the data. As a result, the system's low cost characteristics make it ideally suited for long-term archive of file data. This classification of data can comprise the majority of customer data, translating into significant potential savings as it is moved to the Data Domain deduplication storage tier."
For more, check out ECM's Data Domain website.
---
Additional Reading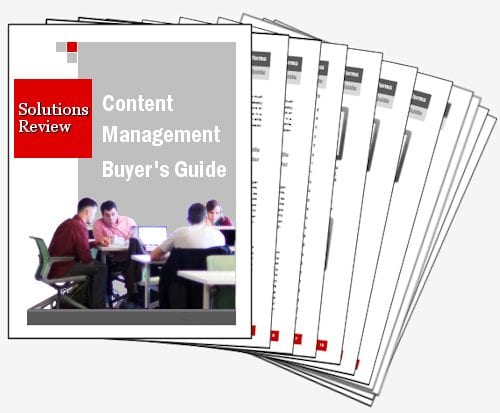 Check out Solutions Review's all-new 2016 Enterprise Content Managamant Platforms Buyer's Guide, featuring ten questions to ask before purchasing, a full market overview, and detailed profiles of the top 24 ECM Platform  companies and solution backgrounds, key features, and best use cases. Download for free here.