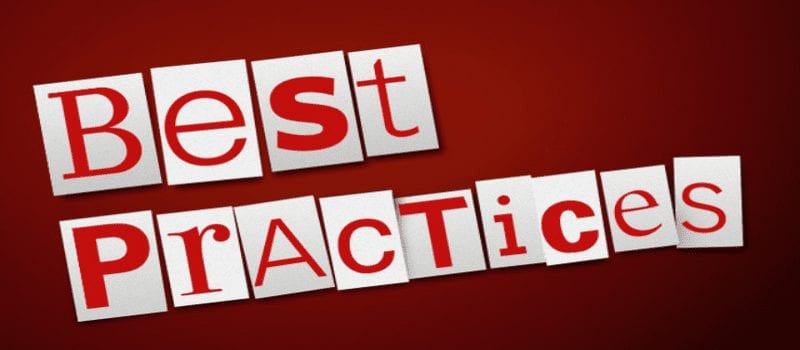 For the same reason we find it hard to dedicate spare time to chores and running errands, so too is it investing time and resources into planning and implementing an ECM solution. It's like cleaning out the garage on a beautiful spring day. Painful, but completely necessary since you found that family of squirrels making a cozy home among your junk. Enlist these helpful best practices while grabbing your virtual tool box  to sweep up, sort and declutter your businesses content that is due for an overhaul. Roll up your sleeves and dig into the data!
Communication
To ensure the alignment in vision and goal of ECM within all branches of your business, you must develop and enforce protocols. By developing a timeline of the implementation process to all managers and business associates. You will establish accountability as 'all hands on deck' understand why, and how and ECM solution is necessary new process that  will make life easier for everyone. Vendor Docfinity describes how communication in the workplace about supporting the news system will make for a smooth adoption, and will ensure the success of the product.
"Without extensive communication, ECM implementations are often doomed. Successful implementations involve people from all levels of an enterprise as part of their planning strategy. This ensures proper alignment of business and IT goals. Including representatives from different areas of your enterprise will also allow you to set protocols for effective indexing, and to develop the criteria that differentiate records from other business documents. Having representatives from different areas of your enterprise will also help you to document specific processes. Eventually, you will need to communicate the complex nature of your processing details to an ECM vendor."
Security
Compliance issues can often be addressed in terms of the system infrastructure. For example, to ensure privacy measures, your system should be built using a three-tiered architecture so that users do not have direct access either to the database or the file storage. Users should be communicating through one server, such as a web server, which in turn is responsible for communicating with the other servers, such as the database server and the file storage. This type of functionality gives organizations an additional level of security; it is now more difficult for users to access information using tools outside of the ECM system that could compromise privacy. Such a system benefits the IT staff as well. Administration is eased, since most—if not all—of the administrative tasks are centralized.
Vendor Reva Solutions drive home the importance of holistic security features in a solution:
"Not only does your ECM system should protect you from outside attacks, but it should also guard against inside data breaches. ECM systems offers various tools that are designed to capture, manage, and store your organization's content, but their role also double as security features to protect that same content. "
Common ECM security features include: access controls, audit trails and reporting, archiving and purging, digital signature, and backups for disaster recovery purposes.
---
---
Business Continuity Plans
ECM solutions play an important part in your organization's business continuity plan by ensuring that all organizational content is properly maintained and accessible when needed.  After implementing your plans, run periodic fire drills to make sure that the plans you've implemented are being followed properly—this process can also uncover potential hidden flaws that can then be addressed in a timely manner. Vendor, DocSTAR educates users on the most important aspects of a business continuity plan
"There are a few key areas a business must analyze in order to learn about what is most important in the case of a disaster and how to plan accordingly. These four areas include:
People & Processes: If disaster does strike, affected departments need to have a strategy in place for how they will be able to communicate and reach any outside parties that are directly or indirectly affected, such as customers and suppliers.
Compliance & Control: While DR and BC are invaluable systems for most businesses, they also can help your to stay in compliance with industry standards for important file storage. Not only can all files be stored electronically, but they are also accessible any time, anywhere, on any device and business rules can be implemented to ensure that you control who accesses your data."
Find more about Business continuity strategies at their website, https://www.docstar.com.
Case studies
Gain insight and perspectives from use case who have lived through the process. Talk to your industry colleagues regarding other implementations, and learn from their recommendations. Take advantage of the experience that vendors offer with their professional services teams. Ultimately, when your processes are automated and productivity is soaring, you will wonder how your organization ever flourished without ECM.
Conclusion
Planning an enterprise implementation is a complicated process that requires tact and the cooperation from all stakeholders. To make things run smoothly, business leaders must envision what a successful implementation of the ECM program would look like within that business, communicate that vision to all involved, and work closely with solution vendor to see it through to completion.