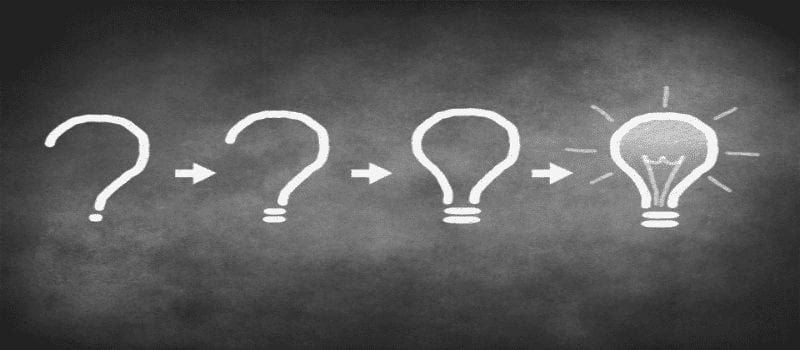 The world of enterprise content management continues to evolve as developers make collaboration, innovation and access more prevalent in ECM software and tools. These modern data-driven times require that enterprises face new challenges: to give users the capability to harness a variety of content types and delivery channels with effective ECM solution-for every department-with technology that's capable of managing the sheer volume of today's growing data.
---
Audit & Compliance

ECM systems are repositories of secure and searchable electronic documents and records that are captured and stored in any department of a company. As such, they are much more than document imaging tools to scan and store paper records. When introduced effectively into a credit union's workflow, an ECM system makes employees and operations much more productive.A well thought out enterprise content management can ease minds and facilitate audits and other compliance requirements. Onbase, by Hyland offers cost savings from existing auditing costs, including remote, secure access to critical documentation, after implementing their ECM solution.
Additionally, Onbase can assist in audit and compliance by:
Increases response to changing compliance regulations and instantly distributes updates
Stores and communicates changes without copying and handing out changes
Provides high-level safety and compliance dashboard to your compliance officer to reduce risk in real-time
Manages the retention of stored documents according to pre-defined rules to support compliance and minimize legal risks
"Paper-based processes in these areas usually cause difficulty in complying with local, state, federal, and non-governmental agencies, time and energy spent searching for documentation to prepare for audits, and a crippling inability to quickly find the most recent version and share required documentation when needed. You can then manage critical documentation and govern risk across your entire enterprise, speeding compliance and audit processes, while eliminating manual errors."
Contract Management & Legal

 An ECM solution used in contract management and legal can ensure that you are securely storing contracts while providing easy access to those who need it. Transform the way your organization manages contract documentation with a effective ECM solution. Perceptive Content, by Lexmark, offers a secure and collaborative approach to processing legal and contract documentation. Instead of relying on manual, paper-based tasks, your teams can work faster and more efficiently with automated processes.
"Use Perceptive Content to classify and organize information in a centralized, electronic repository. Provide access to authorized personnel from anywhere within your organization, and electronically manage information, including contracts and renewal data."
Reports based on specific contract data are easy to compile, offering a clear picture of contract status and compliance throughout the enterprise.
Lexmark's contract management software allows businesses to:
Transform key contract data into business intelligence: Make documents and information instantly accessible during contract execution and renewal.
Use the contract renewal process strategically: Allow sufficient time to make informed decisions on renewal and renegotiation
Make key information easily available for audits: Support compliance with corporate policies by allowing users to search for metadata such as geography, contract owner, contract value and more
Augment the systems you have in place today: Our technology is built to integrate and work with the systems you already have in place today. Learn more about our partners in contract management.
Accounting & Finance

ECM solutions are often implemented in accounting and finance departments first, as the impact that ECM can make in these areas often brings about the fastest ROI. ECM systems like Naviant's Accounting Automation Document Management Workflow ECM Solutions can manage Accounts Payable Automation (Invoice Processing), Accounts Receivable Automation, Procurement & Purchasing, Vendor Management, ERP Integrations (SAP, Oracle, Dynamics).
With Naviant's ECM solutions, users benefit from: 
Fast, efficient, and precise invoice processing in your accounts payable department
Give you a linear approach to purchase requisitions and information handled by your procurement and purchasing team
Streamline the process of managing information and documents associated with your AP vendors
Allow you the visibility into what's coming in and going out in real-time within your accounts receivable departments
Human Resources 

Along with many other departments, Human Resources depends on document-driven processes to help employees thrive. This entails a ton of paperwork. For example, employment contracts must be read and signed by new employees during the onboarding process. In a paper-based office, this process requires someone to make sure the contract is accurately prepared, printed, signed by the employee, received by HR and properly filed. Vendor Laserfische explains how their Human Resources Automation solution makes everything from contract to archiving easier:
"Although the employee contract is an essential part of onboarding a new employee, spending hours of valuable time to complete this process on paper is not. With an ECM solution, like LaserFische enterprise content management, HR can offer staff a location to store all employee files, expedite business document delivery processes and much more with HR Automation."
Laserfische Enterprise content management software reduces the time it takes to complete tasks—without sacrificing quality of work.
HR departments benefit from the ability to capture, store, secure and access information by:
Importing documents into a digital repository, whether they originate on paper or in a digital format.
Organizing them in the repository, where authorized employees can search for, retrieve and edit documents.
Keeping files in a standard format (such as TIFF) that can be easily shared across devices.
Archiving records as non-editable files and retained according to a compliant records retention schedule.
Making information simpler to locate during an audit or records request.
---